Development of a New Pim System, Data Migration and Website Relaunch
Case Study: Detailed 3D Preview and Pim System at A2S-Furnishing Systems
A2S Furnishing Systems supplies all the necessary products for inspiring learning environments, from room concepts to technology and furniture.
Blackbit has provided a new web presence for the furnishing specialist that allows customers worldwide to immerse themselves in the visionary product world of A2S.
The requirements start with the efficient production of product data sheets and end with a new website, supplied by a customized product information system (PIM). Read all about our holistic solution for A2S Furnishing Systems:
A user-friendly info structure with a clear user interface for efficient editorial work.
Development and integration of a new PIM system and seamless data migration.
A user-friendly and modular page structure with a simple information structure that minimizes maintenance efforts and simplifies editorial work.
Integration of a language switch that opens the online catalog in 15 languages to the broad, international customer base.
Visionary and inspiring product worlds that lead directly to product detail pages via hotspots.
Programming and integration of a detailed, performance-optimized 3D product mapping as the core of the new online store.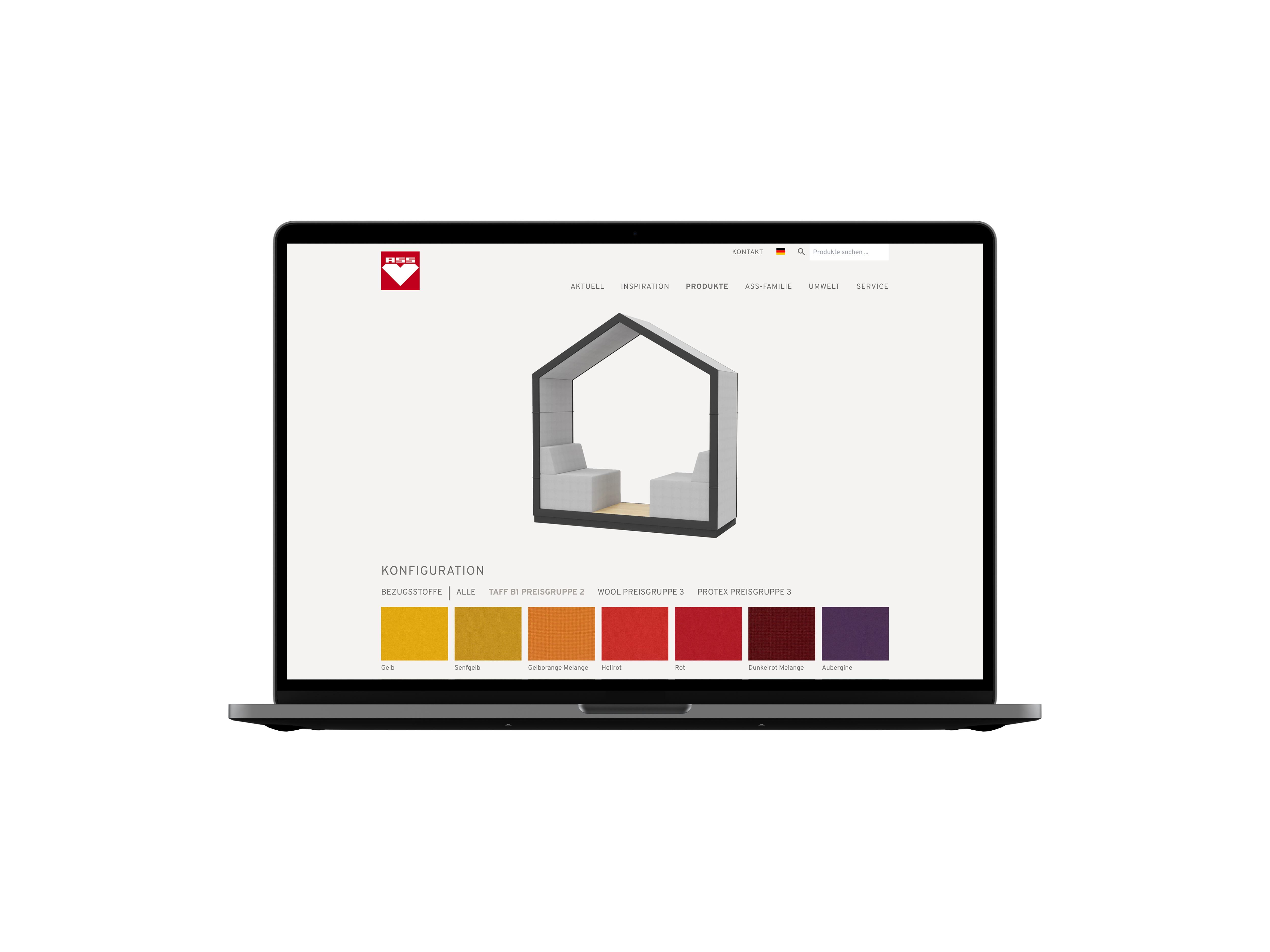 Please send me the Case Study: