We have given our Digital Commerce Blog a new and up-to-date look - but not only that! Our editorial content also has a new focus, based on the results of a survey among our customers.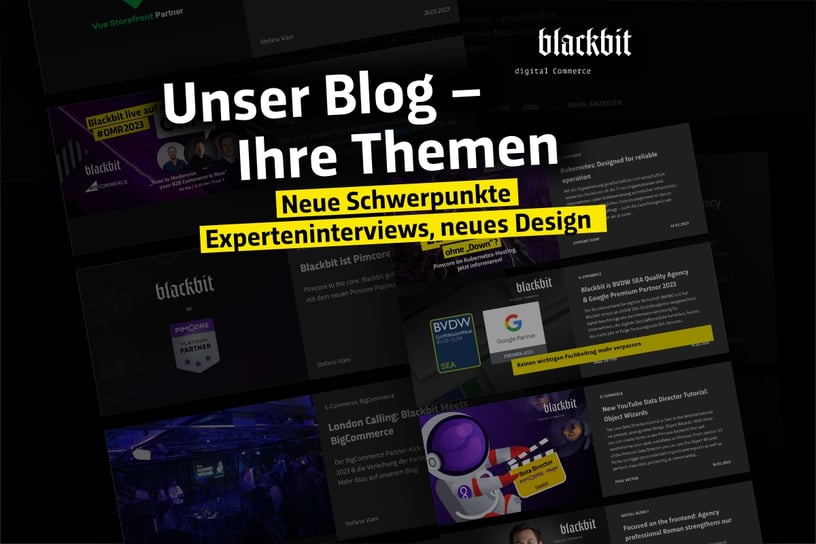 In the spirit of consistent inbound marketing, we asked the visitors of our digital commerce blog for their opinion some time ago - and we were not disappointed: in the one-week survey, we received many valuable answers and learned even more about our own blog. Especially in the evaluation of the categories and the wishes of our readers, we received trend-setting impulses. Many thanks to all those who took part in the survey!
Our blog, your topics!

Top topic: Asset and data management
The result of the survey was clear: in addition to the topics of content and asset management as well as product information management, general digital commerce and e-commerce topics are most in demand, closely followed by hosting & cybersecurity as well as contributions on web development & deployment.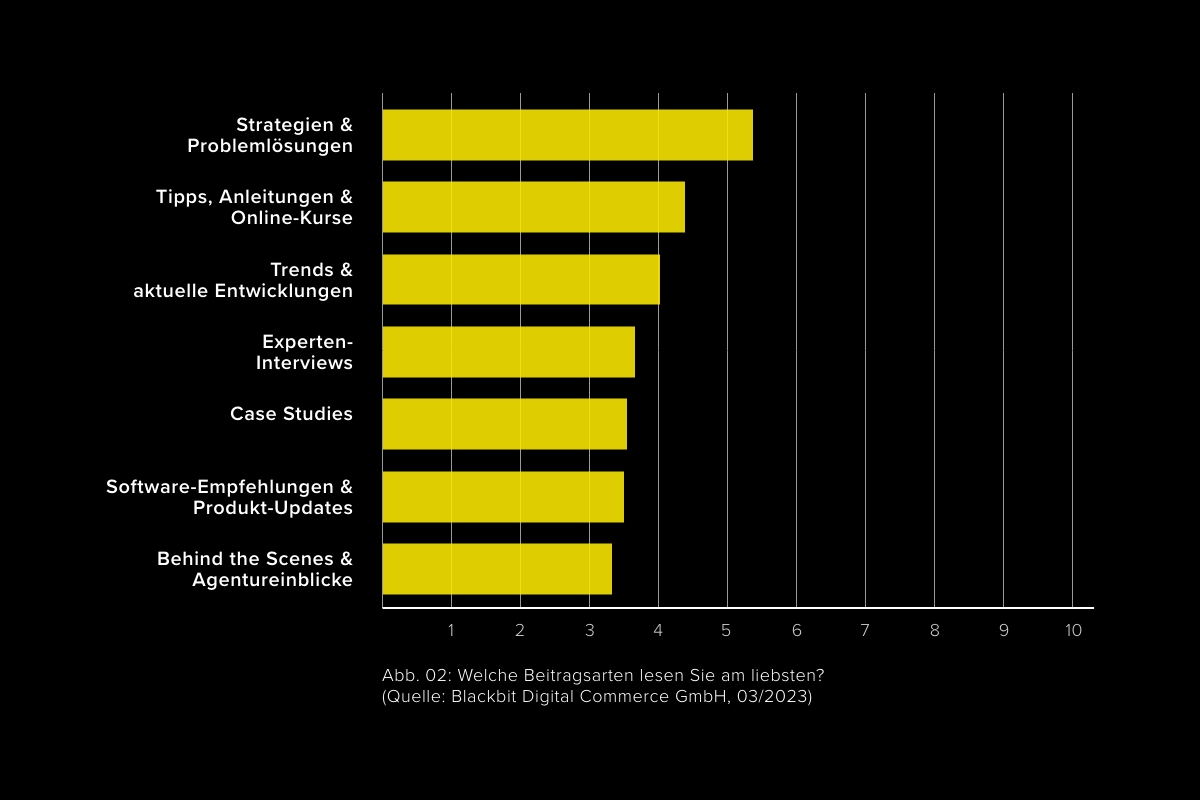 The answers to the question of desired topics or content focal points were similarly clear and led to a drastic re-evaluation. Practice-oriented articles with concrete approaches to strategic problem solving as well as blogposts with tips, instructions and online courses are what visitors to our blog prefer to read. Information on trends and current developments, expert interviews, our new case studies, software recommendations and product updates, as well as insights into everyday agency life are almost equally important.
New content focus and revised design
Blackbit had already partially anticipated the results of the survey with recent innovations: With the Blackbit Academy, an own knowledge platform with extensive tutorials was founded, which can be accessed by the Blackbit team as well as all interested parties.
With our new partnerships with technology providers such as BigCommerce, Storyblok and Vue Storefront, which are specifically tailored to the enterprise segment, the topics of digital commerce or e-commerce as well as data management and transfer are pre-programmed. The corresponding blogposts, which present the future-oriented headless technologies, have accompanied the technological reorientation of our digital commerce agency since the new cooperations came into being. As a new format, the expert interview also found its way into our blog shortly before the content reorientation and redesign.

How do you like the new digital Commerce Blog?
Stefano Viani ist Geschäftsführer von Blackbit digital Commerce GmbH. Er ist immer up to date, was neueste Entwicklungen und Trends im E-Commerce und digitalen Marketing angeht. Seit Jahrzehnten ist er für große und mittelständische Unternehmen Berater für die technische, optische und werbliche Optimierung von Webauftritten. Dabei entwickelt er insbesondere Konzepte und Maßnahmen für ein erfolgreiches Absatzmarketing.
Do you have any questions or would you like a personal consultation?
Stay up-to-date with our newsletter