Experienced front-end developer Andrii joined the Blackbit team in Kiev in October last year. In this interview, we get to know this quiet character a little better.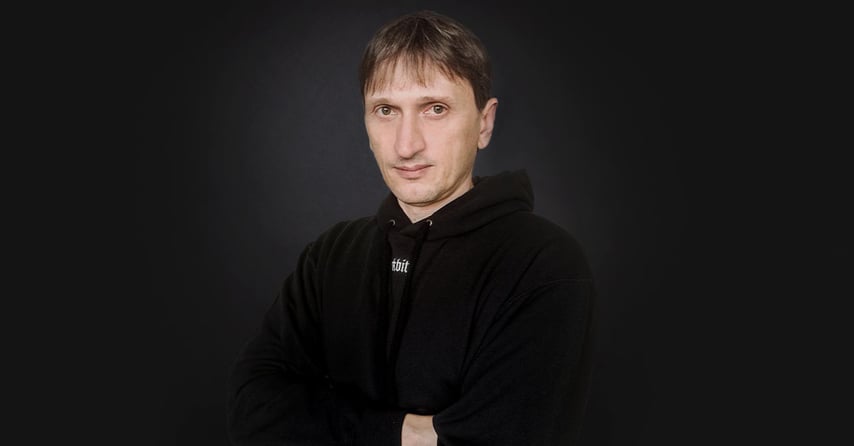 Hello Andrii! Nice of you to take the time. You've been at Blackbit since mid-October last year, have you settled in well? And what are your tasks in the company?
Thank you, yes, I've arrived very well! As a front-end developer, I'm mainly responsible for developing user interfaces, creating new features that go far beyond the standard solutions and eliminating bugs in quality management.
Which applications do you work with?
Mainly with React Native and Vue.js.
How did you find Blackbit?
I became aware of you via LinkedIn and the talent platform djinni and after being in contact with Alex, I knew relatively quickly that it was a good fit.
What experience did you have before Blackbit?
Before that, I was mainly involved in the development of web applications and mobile apps.
What characterises you?
Definitely my experience in development. Apart from that, I am a very patient and persistent character.
Do you see your job more as a science or an art?
Definitely as a science!
What's on your desk?
My phone, a notebook and a pen. That's all I need.
When you're not at your desk? What do you do then?
I like to go to the gym to relax, it's the ideal balance for a day at my desk. A good workout clears your head. Apart from that, I also like to listen to music.
What would be the title of your biography?
Don't be afraid of new.
That fits perfectly with Blackbit and makes a great closing line. With this in mind, we wish you continued fun and success with Blackbit!
Stefano Viani ist Geschäftsführer von Blackbit digital Commerce GmbH. Er ist immer up to date, was neueste Entwicklungen und Trends im E-Commerce und digitalen Marketing angeht. Seit Jahrzehnten ist er für große und mittelständische Unternehmen Berater für die technische, optische und werbliche Optimierung von Webauftritten. Dabei entwickelt er insbesondere Konzepte und Maßnahmen für ein erfolgreiches Absatzmarketing.
Do you have any questions or would you like a personal consultation?
Stay up-to-date with our newsletter