The Pimcore Dashboard
The Pimcore Dashboard welcomes Pimcore users to the Admin Panel after login. With the help of portlets, the user quickly gains an overview of the changes in the Pimcore system. Out of the box, it is displayed how many and which objects, assets or documents have been changed. With the integration of Google Analytics in Pimcore, page views and sessions can also be displayed graphically.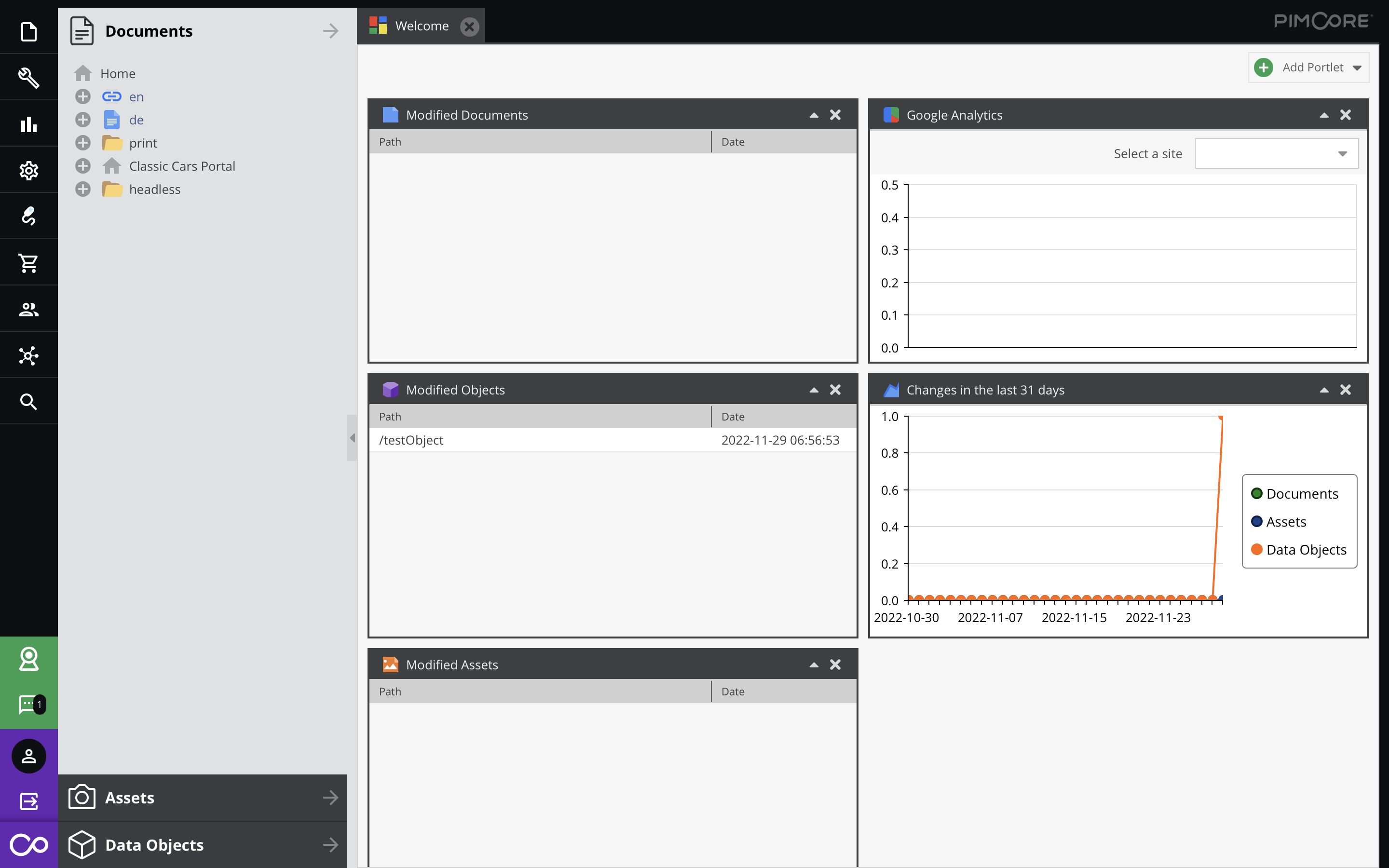 However, these portlets, which are included in the scope of every installation, are to be understood more as examples. They are intended to encourage the development of custom portlets to provide users with quick entry points into the administration of assets stored in Pimcore. Thus, customised reports (e.g.: all products without price) can be configured and displayed in a portlet.
External web content on the Pimcore dashboard
Instead of displaying content in another browser tab, external web pages can be displayed on the dashboard using Blackbit's I-Frame bundle. This is always useful when the user does not know the address of the content to be displayed or needs to be reminded to take a look at external content that is updated regularly.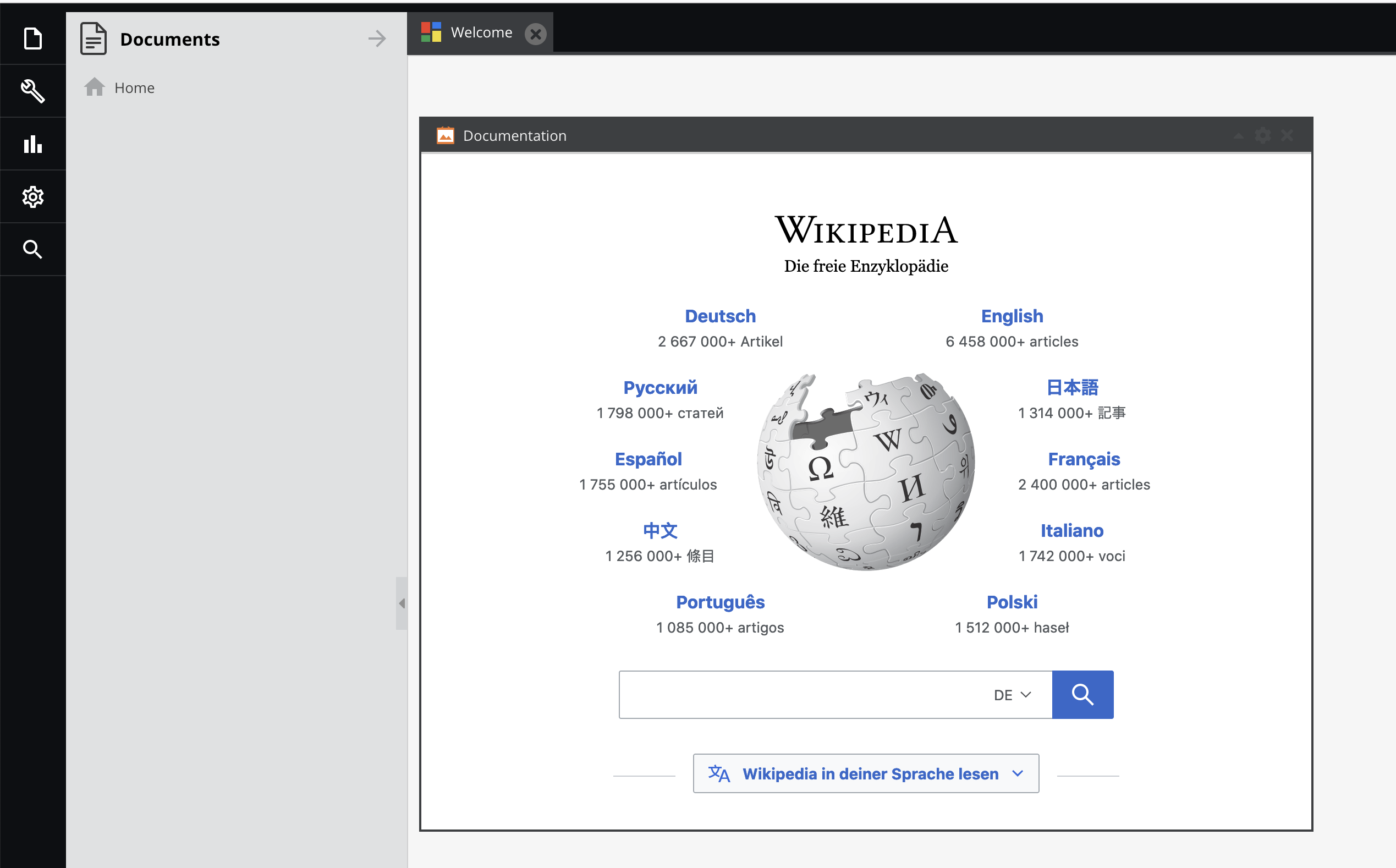 Possible applications are:
Display of instructions and help pages

Display of external reports

Display of news pages
We are sure you can think of more ways to make your Pimcore users' work easier by displaying external information. As a Pimcore Gold Partner and active contributor, we are always interested in improving the usefulness and usability of Pimcore. Therefore, we provide you with our small extension free of charge.
All Pimcore versions from 5.4 are compatible with the I-Frame Bundle.You can purchase the I-Frame Bundle directly from the Pimcore Marketplace. If you have any questions or feedback, please contact us at
sales@blackbit.de
.
Blackbit and Pimcore
Blackbit develops digital commerce platforms based on the data and experience management platform Pimcore. Frequently recurring customer requirements flow into the design and programming of our Pimcore bundles. These bundles are primarily intended for medium-sized companies that want to implement individual requirements. Companies that use Pimcore as a strategic platform and thus want to integrate as many services and applications as possible into this platform, we are happy to advise on the use of the Pimcore Enterprise Edition, which provides the most important functions and services for larger companies for a monthly fee.
Stefano Viani ist Geschäftsführer von Blackbit digital Commerce GmbH. Er ist immer up to date, was neueste Entwicklungen und Trends im E-Commerce und digitalen Marketing angeht. Seit Jahrzehnten ist er für große und mittelständische Unternehmen Berater für die technische, optische und werbliche Optimierung von Webauftritten. Dabei entwickelt er insbesondere Konzepte und Maßnahmen für ein erfolgreiches Absatzmarketing.
Do you have any questions or would you like a personal consultation?
Stay up-to-date with our newsletter