The Göttingen native knows exactly what she wants: a holistic approach in her marketing concepts, appreciation in the team and good cappuccino. We say: Welcome, dear Kathrin! You've come to the right place.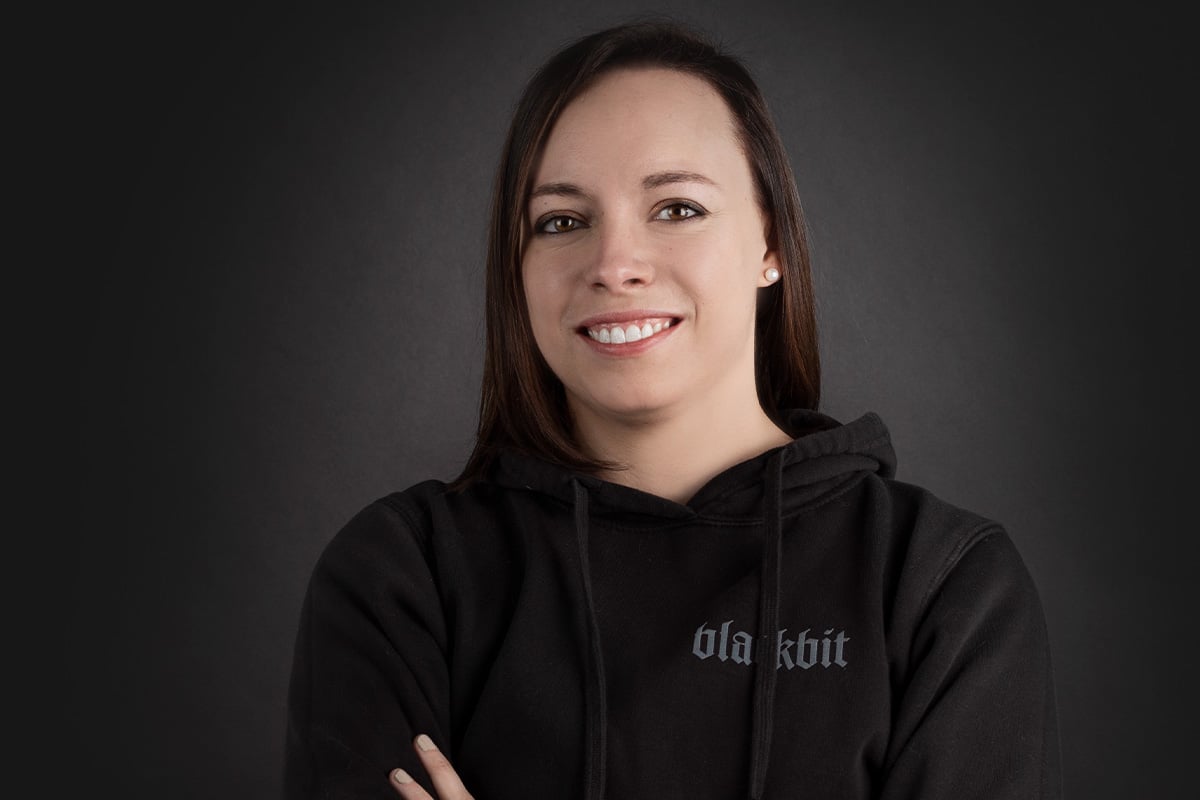 Göttingen is known for its university and the neighboring Harz mountains. Kathrin successfully completed her studies in German philology with a focus on linguistics and advertising communication at the Georg-August University.

When she wants to switch off, she gets on her racing bike and conquers the hills of the highest low mountain range in northern Germany or fills her Harzer Wandernadel stamp book.
Freshly refreshed and inspired by the hilly surroundings, she sets ambitious marketing goals and checks the effectiveness of her social advertising campaigns on platforms ranging from Facebook to LinkedIn to Instagram. Her flair for aesthetics, coupled with her strength in communication, is rounded out by her penchant for logic and pattern. She skillfully applies this mix to her work at Blackbit: She purposefully implements HubSpot's setup for our clients, thus completing her intended holistic approach that starts with the individual post and ends with its conscientious evaluation.
When Kathrin needs a change of perspective, she grabs the macro lens and gains a new perspective on things in the world of minute details. There's only one thing she doesn't argue with: The perfect dinner consists of Grana Padano with Penne Pomodoro - not the other way around!
Welcome to the team, Kathrin!
Stefano Viani ist Geschäftsführer von Blackbit digital Commerce GmbH. Er ist immer up to date, was neueste Entwicklungen und Trends im E-Commerce und digitalen Marketing angeht. Seit Jahrzehnten ist er für große und mittelständische Unternehmen Berater für die technische, optische und werbliche Optimierung von Webauftritten. Dabei entwickelt er insbesondere Konzepte und Maßnahmen für ein erfolgreiches Absatzmarketing.
Do you have any questions or would you like a personal consultation?
Stay up-to-date with our newsletter