London Calling: Blackbit Meets BigCommerce
Stefano Viani and Alex Strizhakov met on 9.2.23 at this year's BigCommerce EMEA Partner Kick-off in London and experienced an exciting day full of trend-setting impulses and promising prospects.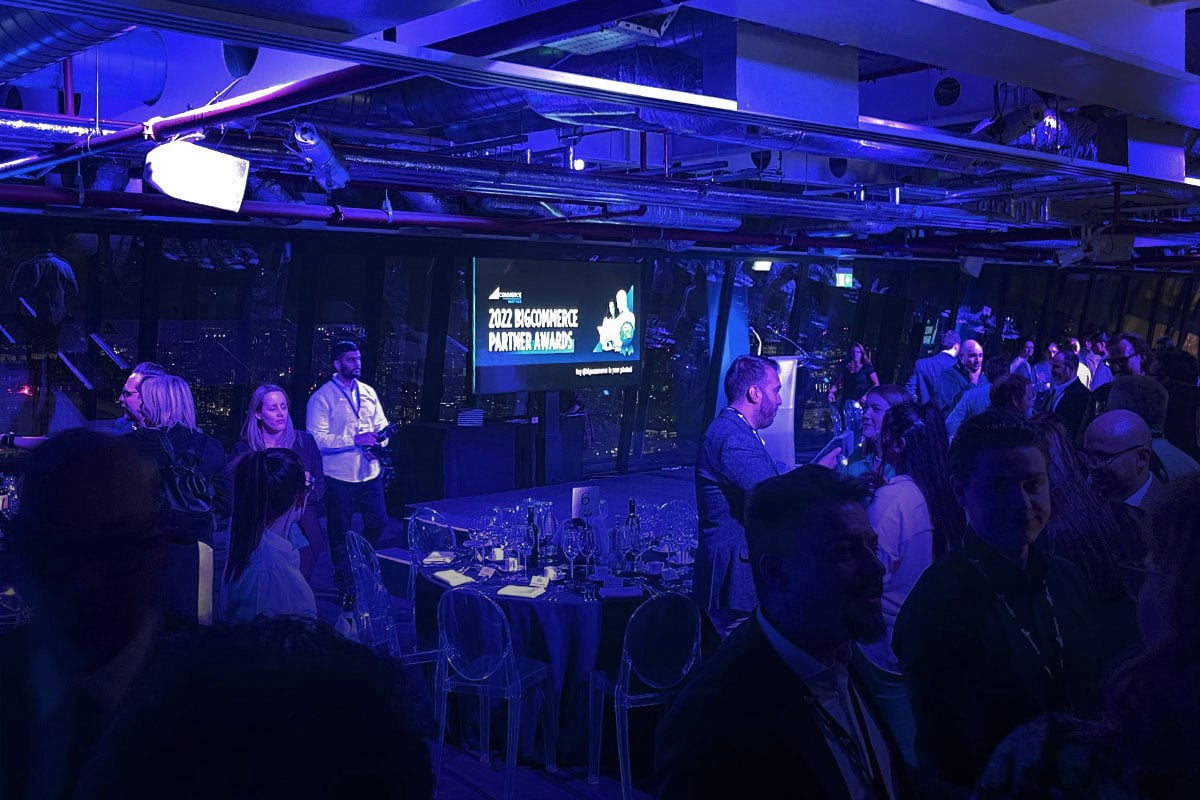 For the Partner Kick-off, BigCommerce had rented the event location "Landing Forty Two" on the 42nd floor of the Leadenhall Building. A fitting choice, as the fantastic distant view over London corresponded with the important items on the agenda: at the Partner Kick-off, BigCommerce executives and thought leaders spoke about strategic updates, provided insights into the market and set the priorities on the agenda for 2023.
VIP Roundtable & Lunch
But before that, Blackbit hosted the EMEA Partner Kick-off VIP Roundtable & Lunch. This exclusive part of the event was reserved for 30 strategic BigCommerce partners from the EMEA regions. At the round table with all partner agencies and the management of BigCommerce, an open dialogue was held for direct feedback on technology, partner support and insights from previously realised BigCommerce projects.
Award ceremony at the Partner Awards Dinner
In the evening, the Partner Awards Dinner took place, where individual BigCommerce partner agencies were honoured for their outstanding achievements. Blackbit digital Commerce was nominated as a finalist, but in the end could not prevail against the agency Actum Digital from Prague in the exciting award ceremony. Congratulations on the award, Actum!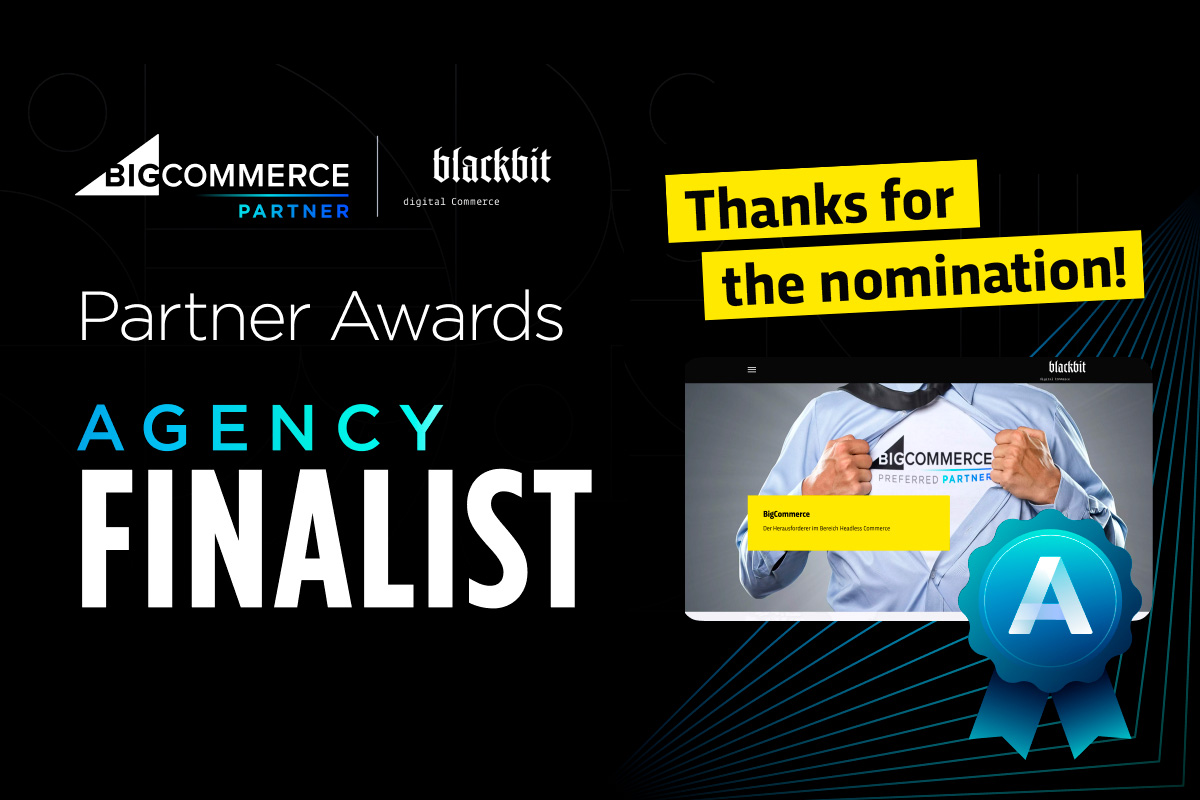 The day in London and the insights provided into BigCommerce's development plan was very productive. It provided clarity on BigCommerce's positioning in the market, opened up the possibility of dialogue with the technology provider and provided a good opportunity to share real-world experiences with other partner agencies. The organisation of the event, which was appreciative of the partners, made us feel the importance of the partner model in the distribution of BigCommerce. BigCommerce sales.
Are you curious about BigCommerce?
As a Preferred Partner in the DACH region, we are your contact for BigCommerce. If you would like to learn more about BigCommerce and the possibilities of the technology, contact us now!