For efficient master data management, it is essential to work with a powerful search function. Blackbit's Pimcore Better Search Bundle is the drop-in replacement for Pimcore's standard backend search. It gives you a search experience like you're used to with popular web search engines.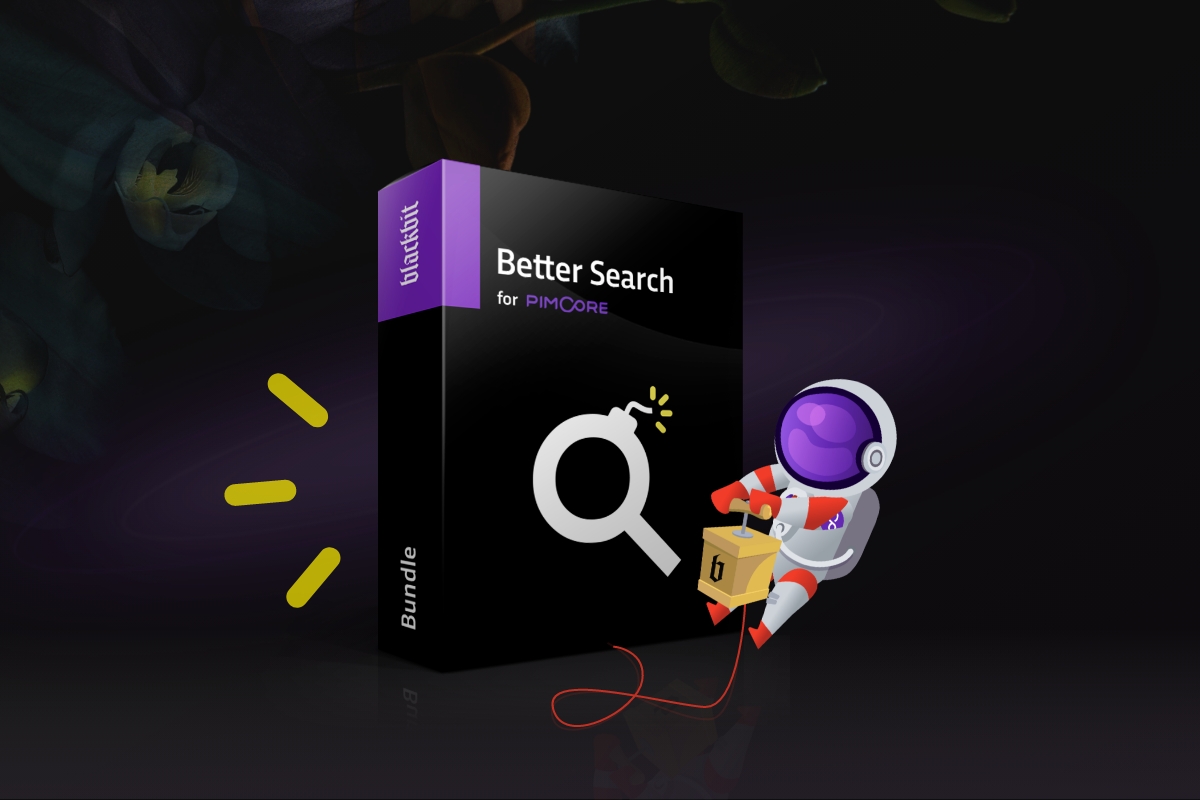 The new Better Search Bundle does not require complex configuration or the installation of external applications to support its functionality. Yet it does many things better than Pimcore's own solution.
What makes the Better Search Plugin different?
The new bundle from Blackbit uses TNT Search as its underlying library and thus supports the following functions:
search for prefixes and suffixes,
any word length or number of characters,
a fuzzy and error-tolerant search,
word root search in many languages,
thanks to the implemented TF/IDF algorithm, a better sorting of the search results,
as well as the so-called n-gram search, which enables use with languages such as Chinese, Japanese and all other languages that do not have word separators.
The Better Search plugin works as a fully-fledged replacement for Pimcore's search functions: in the graphical user interface, you can use all the controls in exactly the same way as in Pimcore's standard search. Only the underlying indexing and search logic is changed by our plugin.
You want a more efficient search function in Pimcore?
You can find our new bundle for time-saving search processes and more efficient Master Data Management (MDM) now in the Pimcore Marketplace or directly in our Blackbit Shop.
He is our expert for conception and development of Pimcore-based master data management solutions, the development of reusable plug-ins as well as the practical implementation of interfaces between Pimcore and external systems. Rich in insights, he is therefore irreplaceable when advising customers on economic and technical challenges.
Do you have any questions or would you like a personal consultation?
Stay up-to-date with our newsletter