The new colleague stands out: with his proud two-meter height and his winning smile. Energetic and interested, he supports the sales team at the Blackbit location in Göttingen.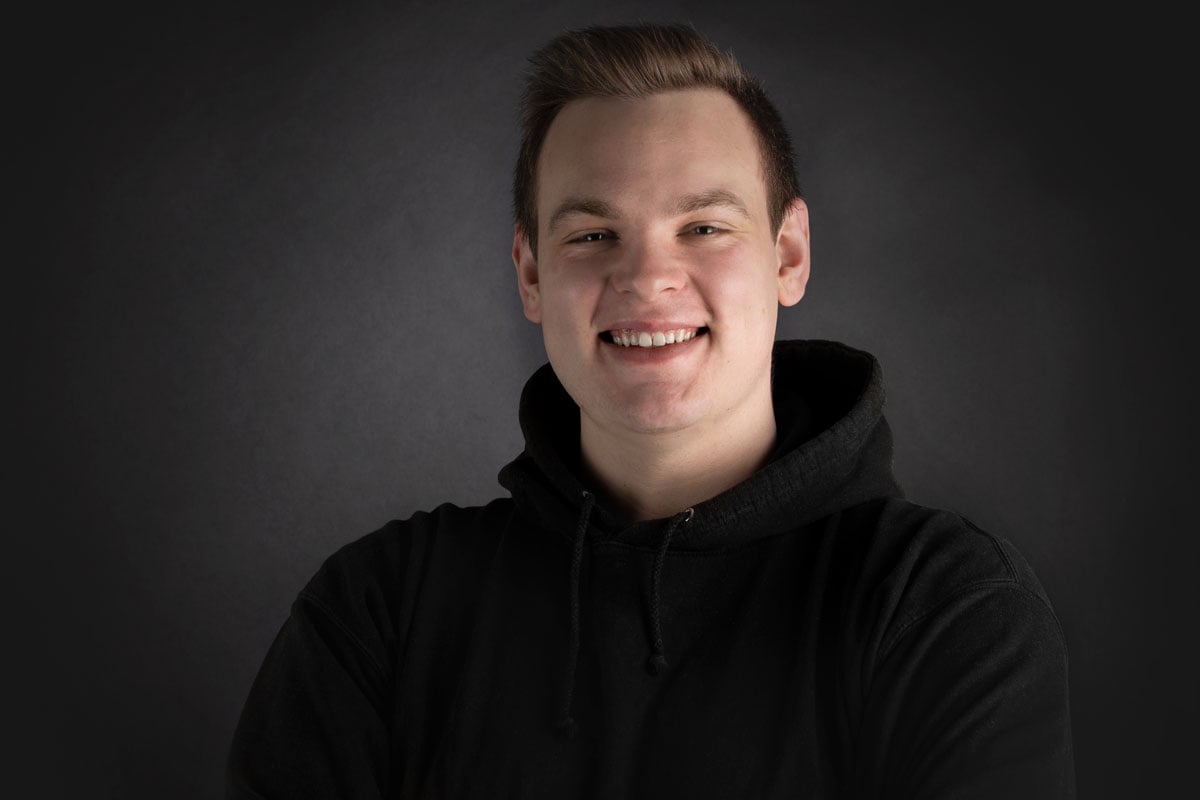 There are no limits to Christian's great willingness to learn: Two days a week, the inquisitive industrial clerk can be found in the university library, immersed in his bachelor's degree in business administration with a focus on business information systems.
Originally working in an unrelated industry, Blackbit's CEO Daniel Gerlach quickly recognized Christian's affinity for marketing and sales during the job interview - and knows how to skillfully foster it: In the dual study program, Christian is preparing for his professional future, while thanks to the flexible working hours at Blackbit, he directly finds a real-life application area for the gray theory.
We at Blackbit think that if the chemistry is right and the motivation is great, then we dare to take the journey together. Because developing professional competence is a challenge that we like to face together!
Our good-humored newcomer spends his free time at the piano or in the scout club. Christian's pronounced affinity for technology doesn't stop at getting to know systems like Pimcore and the like. Because he is an enthusiastic part of the gaming community.
Welcome, Christian!
Anett Michael is an experienced blogger for various topics of online marketing, but also writes texts for websites and online shops. Besides search engine optimized web texts, she also formulates effective ad texts for effective search engine marketing. As a specialist for social media activities, she also feels at home on all social platforms and designs crisp posts for customers.
Do you have any questions or would you like a personal consultation?
Stay up-to-date with our newsletter