A few weeks ago, BigCommerce published the German edition of their e-commerce cookbook under the title "Erfolgsrezepte" (recipes for success), which we offer you for free download.
In recent years, the food and beverage industry has undergone a breathtaking revolution. More and more people who have never bought food online before now order it almost exclusively on the internet. Even alcoholic beverages and perishable foods have seen a surge in online sales.
BigCommerce 's food and beverage retailers saw a 13% increase in gross merchandise volume (GMV) wetlwide in 2022 compared to 2021. Current forecasts predict that the global food and beverage e-commerce market will reach $69.77 billion in sales in 2023.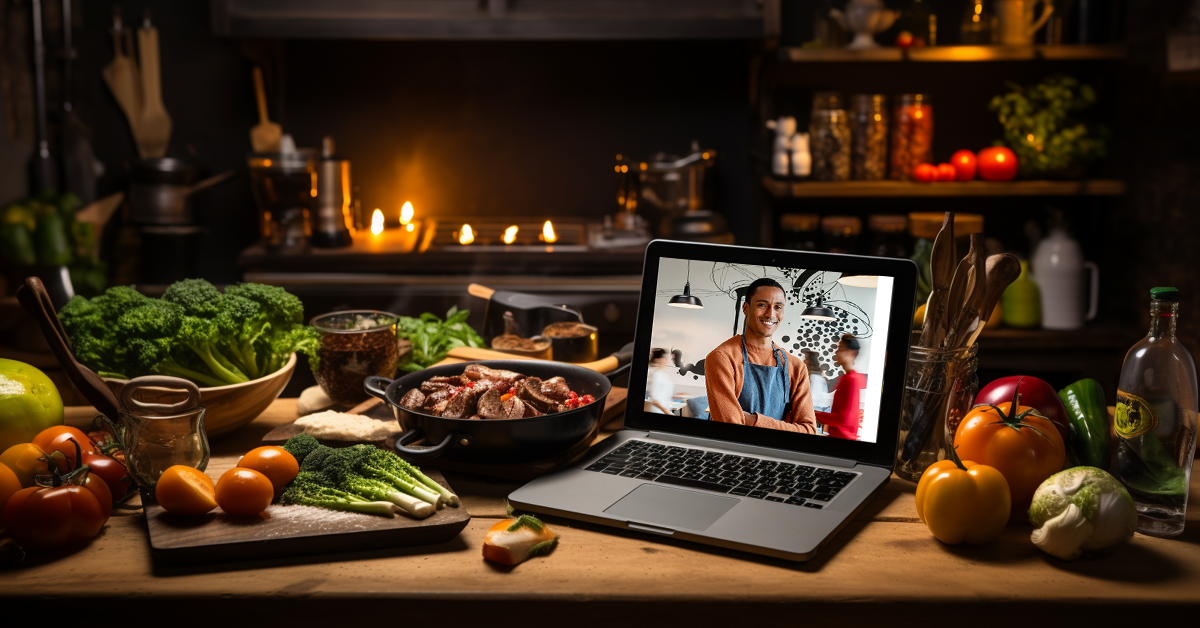 Although the figures refer to the global market and include examples from traders in the United States, Great Britain and Ireland, the basic statements and suggestions are also applicable to the German-speaking food and beverage market.
The e-commerce cookbook contains various chapters that focus on different aspects of online retailing. The following key areas are covered:
Basic ingredients for your e-commerce strategy:

Three golden rules for selling food and beverages online are presented here.

Best recipes for e-commerce success:

This section includes specific strategies and case studies from companies such as Snap Kitchen, Japan Centre and GourmetFuel on how to accelerate digitisation, reduce complexity and improve the user experience.

How to stock up on your e-commerce:

This shopping list to tick off lists the essential platform features, back-office systems and other services that will support the success and growth of your business. Check that your e-commerce strategy and platform has all the key ingredients.
The E-commerce Cookbook is a valuable resource for food and beverage retailers looking to expand and optimise their online trade. In this document, all online retailers will find best practices, strategies and case studies that can serve as inspiration or as a gateway to strategy consulting from Blackbit.
Stefano Viani is the managing director of Blackbit digital Commerce GmbH He is always up to date with the latest developments and trends in e-commerce and digital marketing. For decades he has been a consultant for large and medium-sized companies for the technical, visual and advertising optimisation of websites. In particular, he develops concepts and measures for successful sales marketing.
Do you have any questions or would you like a personal consultation?
Stay up-to-date with our newsletter