An extraordinary combination of tradition and innovation was presented under the hashtag #AlpineFusion: The alpine hut at Europe's leading digital marketing & tech event was the space in which Pimcore GmbH and the leading partner agencies presented themselves. This is how we experienced the two-day event.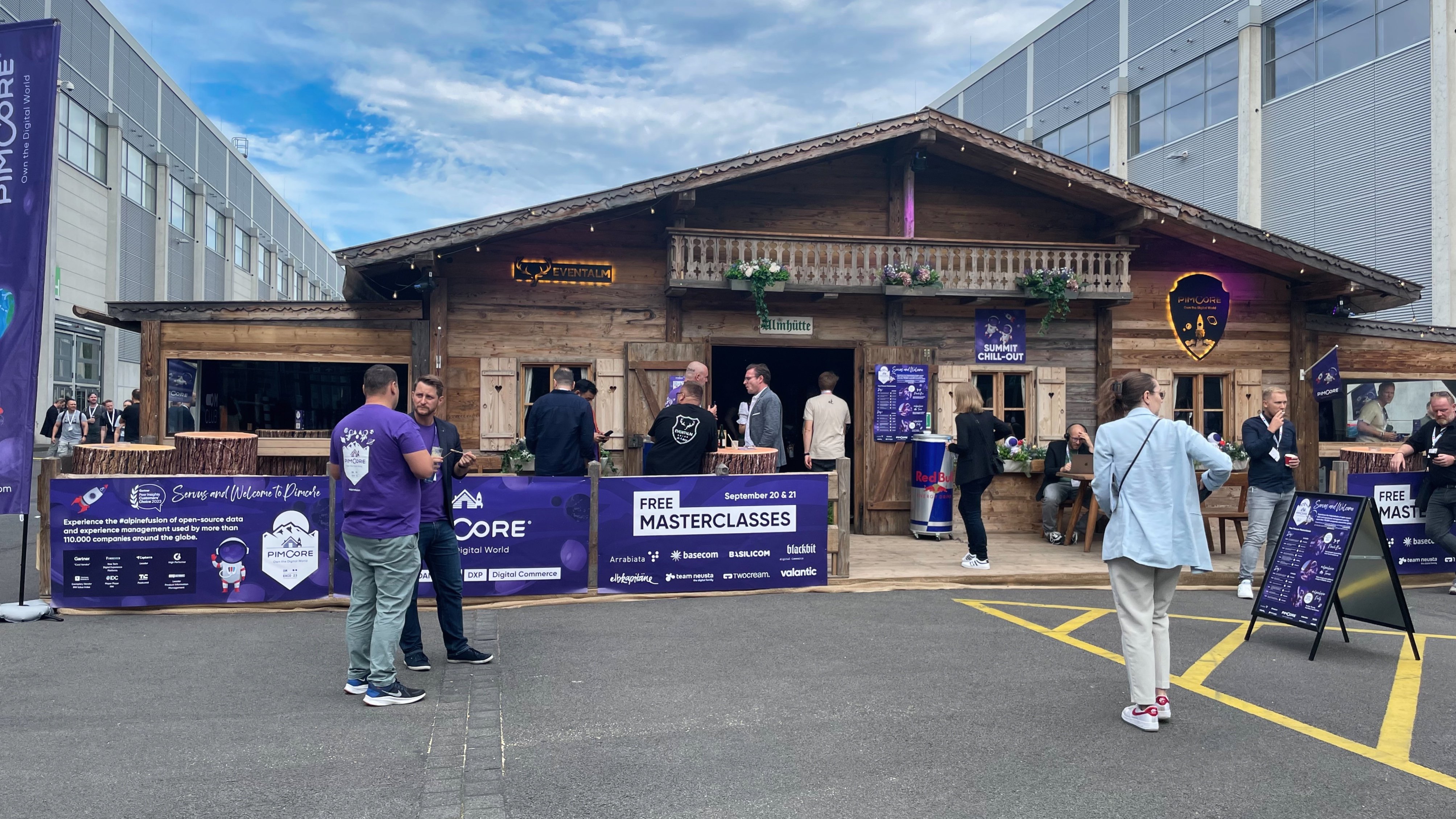 Blackbit in the Pimcore Almhütte
In addition to the Pimcore team and Blackbit, eight selected partner agencies were represented in the Pimcore Almhütte. Our team led by CEO Stefano Viani welcomed interested guests, partners and customers in a cosy atmosphere.
The Blackbit Data Director, a Pimcore bundle that is now used internationally by many Pimcore agencies and customers, was in particularly high demand. The flexible bundle enables the efficient connection of third-party systems to Pimcore. Imports and exports can be set up with ease.
A new offering from Blackbit is Pimcore hosting based on Kubernetes. This is a Platform-as-a-Service (PaaS) offering. PaaS is a cloud computing model in which hardware and software tools are provided for application development. In contrast to Software-as-a-Service (SaaS) offerings, the customisation of Pimcore is not limited to configuration. A development environment including Continuos integration and delivery is included in the Blackbit offering.
In addition to these two specific offerings, many discussions centred on the topics of master data management and digital experience management. We believe that the trend is moving away from individual solutions (shop, content management, product information management and asset management) towards a more comprehensive view of user requirements. It's a trend that has been around for a long time and one that Pimcore, as an integrated platform, and Blackbit, with its extensive knowledge of content, commerce and personalisation, have embraced perfectly.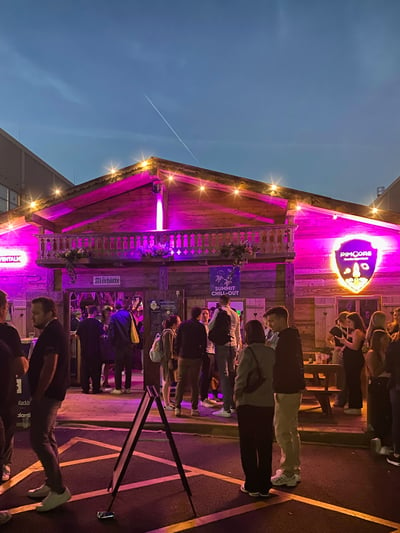 Networking and trade fair party

Many of our customers used their visit to the trade fair and our partners used their presence at the fair to discuss current projects and future plans with us. Professional discussions with other Pimcore users at the Open Source Bar and numerous new, promising contacts made the trade fair a great success for us.
Masterclass on the Pimcore Stage
On the second day of DMEXCO, our leading minds from development, design and consulting gave their presentation on the challenges of digital commerce as part of the Pimcore Masterclasses.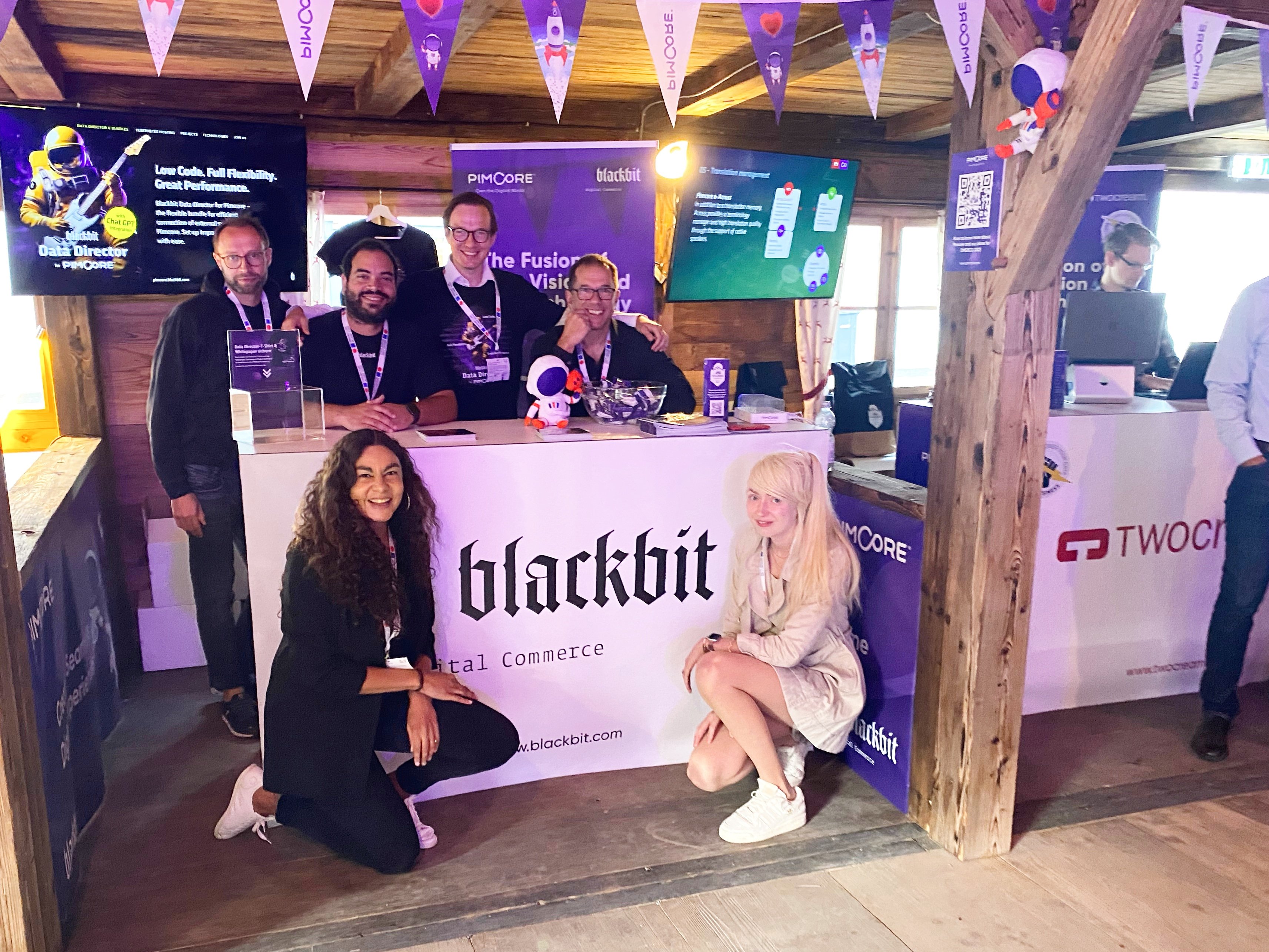 Download our free whitepaper "Challenges of Digital Commerce - How to master the five most important challenges in digital commerce" if you would like to find out more. We will be happy to answer your questions and support you if you would like to tackle your challenges together with us.
Stefano Viani ist Geschäftsführer von Blackbit digital Commerce GmbH. Er ist immer up to date, was neueste Entwicklungen und Trends im E-Commerce und digitalen Marketing angeht. Seit Jahrzehnten ist er für große und mittelständische Unternehmen Berater für die technische, optische und werbliche Optimierung von Webauftritten. Dabei entwickelt er insbesondere Konzepte und Maßnahmen für ein erfolgreiches Absatzmarketing.
Do you have any questions or would you like a personal consultation?
Stay up-to-date with our newsletter