Since mid-August, Wanja has been enriching our Digital Marketing Tribe with his creativity and skills in the CMS software WordPress and has already delighted a good handful of customers with new web designs. In the interview he tells us more about himself.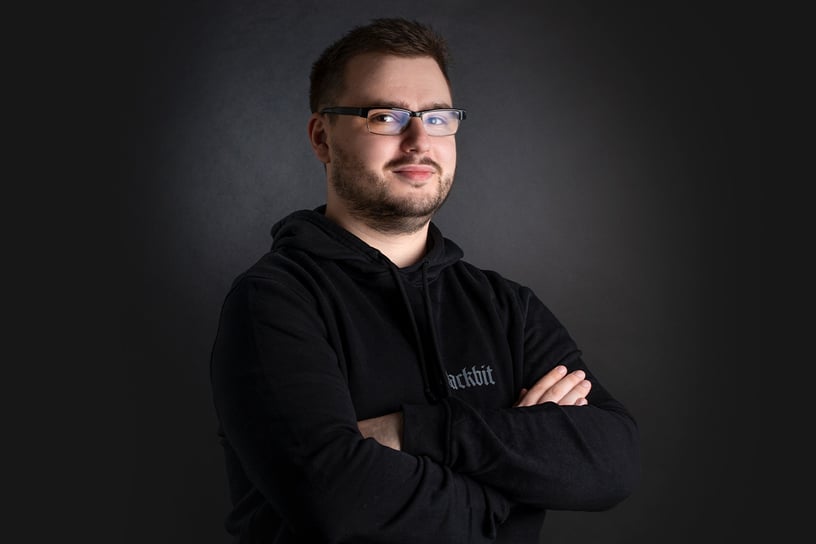 Hi Wanja, when did you join Blackbit?


I started my job as a CMS software or front-end developer on 8/15/2022.

How would you describe your job?


Creation and support of websites based on WordPress.

What are you passionate about?


Technology has fascinated me ever since I can remember. This enthusiasm was reflected in my career choice to become an IT specialist. However, I found my true passion in web design, where creativity and technology could flow in equal measure. But my biggest passion is not technical at all, because I have a real soft spot for Cavalier King Charles Spaniels. My own named Chester accompanied me for 14 years and even now, although he is no longer around, he is still part of me.

What professional experience do you bring with you?
Mainly from the creation of internet presences for the entire medium-sized sector, from advertising agencies to hairdressers, sports clubs and restaurants to hotels and medical practices and much more. As an IT specialist, I also have a lot of experience in classic IT support.

What training do you have?
IT specialist for system integration

How did you come to Blackbit?
On the recommendation of Lisa Kleffner, who has been with Blackbit for a long time.

What distinguishes you?
I would say creativity, diligence, a love of experimentation and a passion for logic.

Do you have a motto?
Carpe diem!

What three hashtags would you use to describe your job?


#creativity #pixelpushing #sorgfalt

In everyday agency life, you can no longer do without ...


Communication, for sure.

Which app would you not want to be without?
Discord

What's at the top of your bucket list?
House renovation and then eventually a new Cavalier King Charles Spaniel.

What does your perfect Sunday look like?
First of all, sleeping in and then enjoying a loooong walk far away from any appointments.

Is there anything else you want to get rid of?


Yes, absolutely. Everybody needs a Cavalier King Charles Spaniel in his life!

Now that's a statement! Thank you very much for the insights. We look forward to many successful projects with you!
Stefano Viani ist Geschäftsführer von Blackbit digital Commerce GmbH. Er ist immer up to date, was neueste Entwicklungen und Trends im E-Commerce und digitalen Marketing angeht. Seit Jahrzehnten ist er für große und mittelständische Unternehmen Berater für die technische, optische und werbliche Optimierung von Webauftritten. Dabei entwickelt er insbesondere Konzepte und Maßnahmen für ein erfolgreiches Absatzmarketing.
Do you have any questions or would you like a personal consultation?
Stay up-to-date with our newsletter