The world is showing solidarity with Ukraine and its people. There is a great willingness to help - including at Blackbit. Because our team is directly affected. That's why we're turning to you today.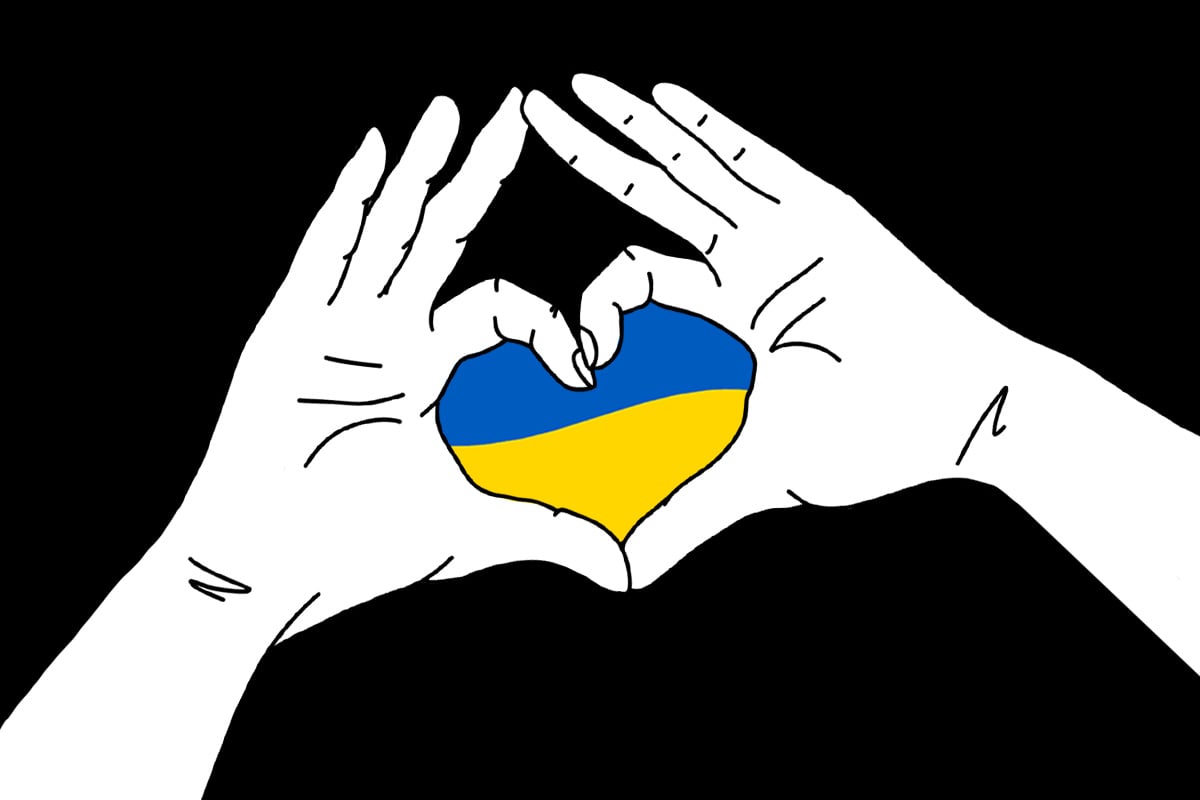 Everyday life at Blackbit is no longer the same, because an important part of our team is directly affected by the war in Ukraine. Colleagues with whom we exchanged ideas on a daily basis, discussed projects and work statuses and with whom we laughed together have suddenly been torn from their and our everyday lives.
Following the invasion of the Russian army, we are still in contact with some of our Ukrainian team members. We haven't heard from others for days. But our calls are no longer just about projects and current to-dos - they are about how they are doing, how they are experiencing the situation, what they themselves are doing on the ground to help others and how we can help from Germany too.

All of this really touches us at Blackbit and at the same time strengthens our resolve to take action and help wherever we can. Perhaps you feel the same way in view of the daily news. That is why we would like to show you today how you can become active and help. Because every contribution counts.
We want to actively help.
Our colleagues in Kiev, who are themselves busy helping others and organising aid, have given us some ways in which we can make a meaningful contribution from Germany. We would like to share these with you. Support the people in Ukraine, for example, with a donation for
Medical care
Support volunteers who provide urgently needed medical care directly in combat zones.
Delivery of medicines


Help by

enabling urgently needed deliveries of medicines from abroad.
Ukrainian army


Support the Ukrainian resistance by funding equipment.

financing of equipment.
Living and working space


Provide accommodation for refugees and make your living space available. You can do this here or here, for example.

Support the car delivery structure
Our colleague Vladimir personally takes care of direct support by buying up old cars in Germany and bringing them to Ukraine. Donations can be made directly via:


4149 6293 5393 4268 Zverev Vladimir Aleksandrovich

IBAN: UA793052990000026206876276780




Thank you for your contribution!
Stefano Viani is the managing director of Blackbit digital Commerce GmbH He is always up to date with the latest developments and trends in e-commerce and digital marketing. For decades he has been a consultant for large and medium-sized companies for the technical, visual and advertising optimisation of websites. In particular, he develops concepts and measures for successful sales marketing.
Do you have any questions or would you like a personal consultation?
Stay up-to-date with our newsletter