We continue to develop and use future-proof technologies. That's why we are very happy about the cooperation with BigCommerce and loudly announce: We are partners!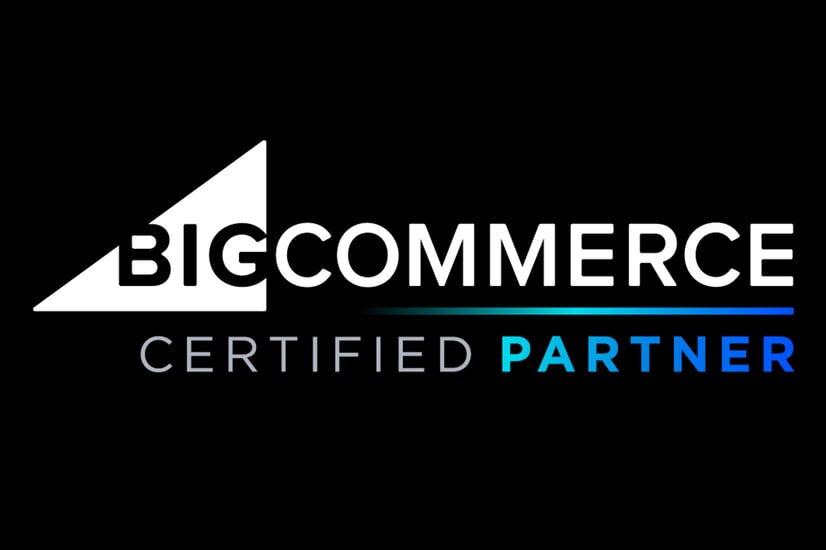 Development competence and proximity to the technological developments of the global market are two of Blackbit's strengths. Offering modern and stable technologies combined with ease of use and extended support is deeply rooted in our DNA. Now, thanks to the collaboration with BigCommerce, Blackbit is once again enriched with a technology that will benefit many of our customers in the long term.
BigCommerce: Big names, big opportunities
The rapidly growing company, whose focus is the realization of retailer visions, knows the relevance of growth and sales strength. First and foremost, top store performance is the key to the company's goal.
With locations around the globe and well-known customers such as Skullcandy, Fujitsu, Ben & Jerrys, PepsiCo as well as Siemens Healthineers or Harvard Business Publishing, it quickly becomes clear: BigCommerce also meets the demands of large companies and contributes to their success. We and our customers will benefit from BigCommerce's geographic reach.
Blackbit looks ahead
As we integrate our new offering into our agile organizational and team structure, we are already excited about a new option to create outstanding brand experiences and relevant value for our customers in the future. Which e-commerce project will we be allowed to implement first on this new basis?
With this new partnership, we have embraced a cutting-edge technology that allows us to develop efficient, customized and economical solutions for our customers. A promise Blackbit has kept for 30 years and will continue to keep in the future.

If you would like to find out what the partnership with BigCommerce means for you, feel free to contact Stefano Viani directly. Together we will find out how BigCommerce can bring you closer to your goals.
Stefano Viani ist Geschäftsführer von Blackbit digital Commerce GmbH. Er ist immer up to date, was neueste Entwicklungen und Trends im E-Commerce und digitalen Marketing angeht. Seit Jahrzehnten ist er für große und mittelständische Unternehmen Berater für die technische, optische und werbliche Optimierung von Webauftritten. Dabei entwickelt er insbesondere Konzepte und Maßnahmen für ein erfolgreiches Absatzmarketing.
Do you have any questions or would you like a personal consultation?
Stay up-to-date with our newsletter