Blackbit is Google Premium Partner! This expands our portfolio of premium partnerships. Because as experts for e-commerce, we provide everything around a successful online store - from the technical basics to revenue-boosting search engine marketing.
Our SEA team is happily surprised at the great news and all of Blackbit is proud of you! After all, a small team of a few colleagues has achieved here what otherwise requires specialized SEA agencies, whose staff strength corresponds to the entire size of Blackbit.

This is not the only reason why we at Blackbit are particularly happy to build on previous successes. By the end of 2021, we had already earned the new Google Partner Badge ahead of schedule, because we met the new criteria for it long before they became universal. The BVDW also recognized Blackbit as an SEA quality agency for three years in a row - despite increasing qualification criteria. Today we are reaping the fruits of our ambitious work and are happy about our new status as Google Premium Partner!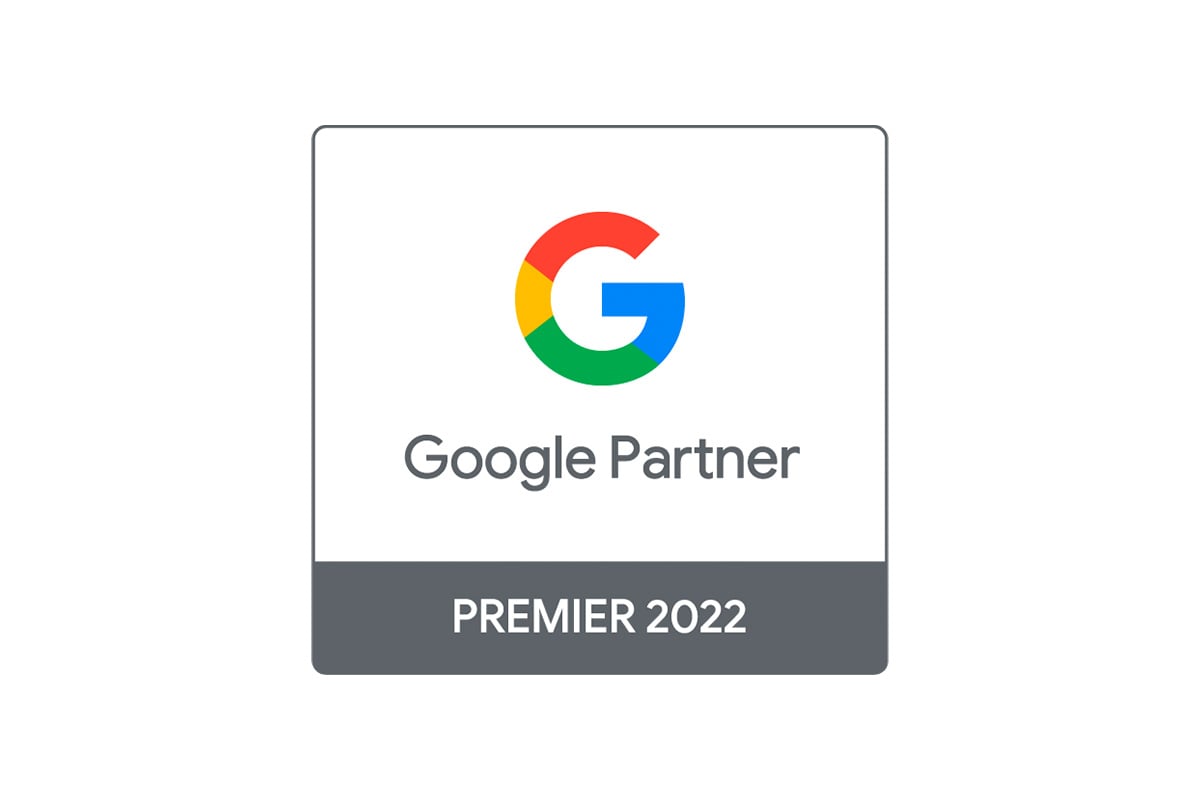 What distinguishes Google Premium Partners
The Google Partner Program has been around since 2013 - now in more than 60 countries and 43 languages. A partnership with Google opens up special opportunities for participants: They receive prioritized access to special specializations - for example, for search engine or video advertising - and enjoy access to
beta versions of new Google products,
Google training and events that provide in-depth knowledge and practical skills around the myriad applications of search engine technology,
Enhanced Google Ads support and personalized account support
as well as exclusive Premier Partner Awards.
Google Premium Partner: the SEA elite
Only 3% of all Google partner agencies receive the award of Premium Partner. This makes us very proud and shows that our performance in search engine marketing makes us one of the best agencies among the Google partners and that we reliably increase our customers' sales by
Setting up and optimally executing Google Ads campaigns to achieve the best possible results (in measurable terms, this corresponds to an optimization factor of at least 70%).
Identify and effectively seize optimization opportunities,
Generate a certain minimum revenue within 90 days through the Google Ads registered account, and
Be able to demonstrate the necessary Google Ads competencies and certifications.

Google: integrated technologies in online marketing
Increasing the visibility of your business on the Internet is only a small part of what we make possible for you as experts in e-commerce. Because in addition to the Google Premium Partnership, we maintain partnerships with many technology providers - starting with the technological basics for your store or website and ending with comprehensive, sales-increasing measures. Blackbit works with the following technology providers and is, among others.
Premium is the program
Do you have questions about individual technologies, would like to get to know a specific one in more detail, or simply want to learn how we can increase your company's sales? Contact us and discover the possibilities.
Stefano Viani ist Geschäftsführer von Blackbit digital Commerce GmbH. Er ist immer up to date, was neueste Entwicklungen und Trends im E-Commerce und digitalen Marketing angeht. Seit Jahrzehnten ist er für große und mittelständische Unternehmen Berater für die technische, optische und werbliche Optimierung von Webauftritten. Dabei entwickelt er insbesondere Konzepte und Maßnahmen für ein erfolgreiches Absatzmarketing.
Do you have any questions or would you like a personal consultation?
Stay up-to-date with our newsletter