Working with a wide variety of customers, we are constantly implementing innovative individual solutions that could also be useful for others. We would like to share these with all interested parties: We open our toolbox and present a numerous selection of plugins - directly from the Blackbit developer forge and available now in the Blackbit Shop.
We are always happy to share our knowledge and the fruits of our labor with anyone who is interested. We are happy if as many people as possible can benefit from our work and if we can contribute to the realization of projects. The plugins presented here are already in use and have proven themselves in practice. This is what the new Pimcore plugins can do:
Pimcore Plugin Digital Asset Management (DAM).
Our DAM plugin makes it particularly easy to consolidate, manage and use your digital assets across the entire platform. An ideal support for IT, marketing and sales.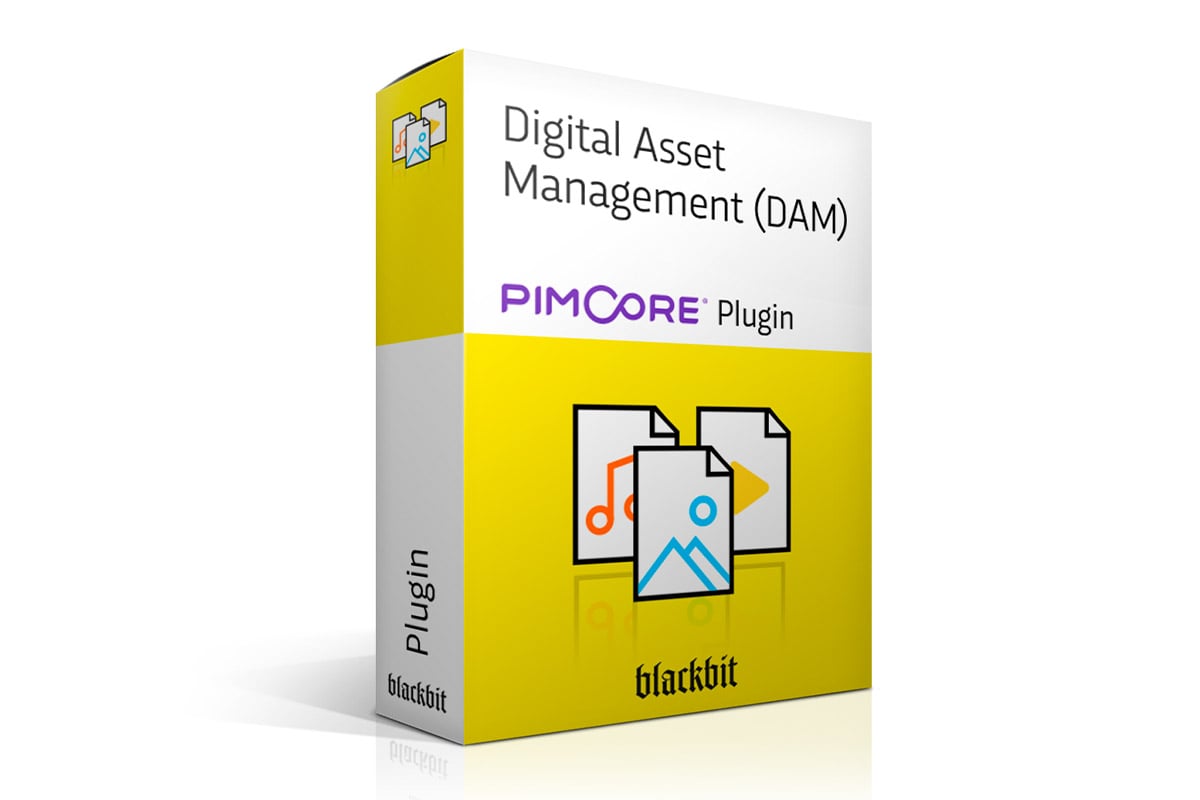 Areas of application
Enable your customers and sales partners to independently access your product images and service documents
Assign individual authorizations, protect your data from unwanted access
Let your customers choose product variant, resolution, format and color profile themselves
Set up a press portal and offer journalists an extensive image archive
Performance
Import and export files
Easy management of digital documents
Preview function for videos and Office documents
File search
Enrichment of files with meta information
Versioning and archiving of files
Combination of files into packages (collections)
Exchange of media with external service providers and suppliers
Pimcore Facebook Product Export Feed Plugin
Our add-on for Pimcore Data Director that allows you to transfer your product data to Facebook in an export feed. You can assign the relevant fields of the feed within the Pimcore backend and also change them if required - we already offer a comprehensive tutorial on how to use the virtual fields on our YouTube channel.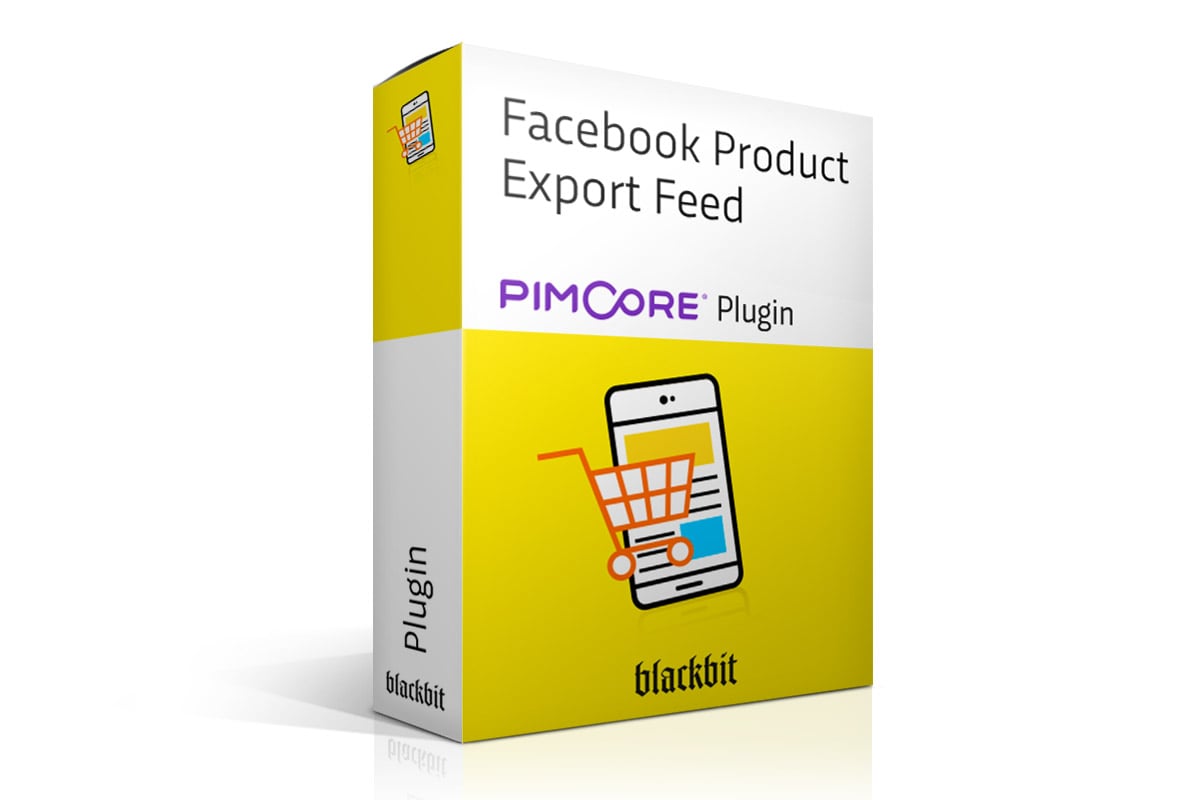 Possible uses
Creation of product-based Facebook ads
Creation of Facebook stores
Performance
Creation of product feeds that can be read by Facebook
Pimcore HubSpot E-Commerce Integration Plugin
This plugin allows you to synchronize data from customers, products and orders in HubSpot as contacts, products and offers, respectively. The bundle's features are designed to work with the e-commerce framework by default and can be easily customized to meet individual requirements.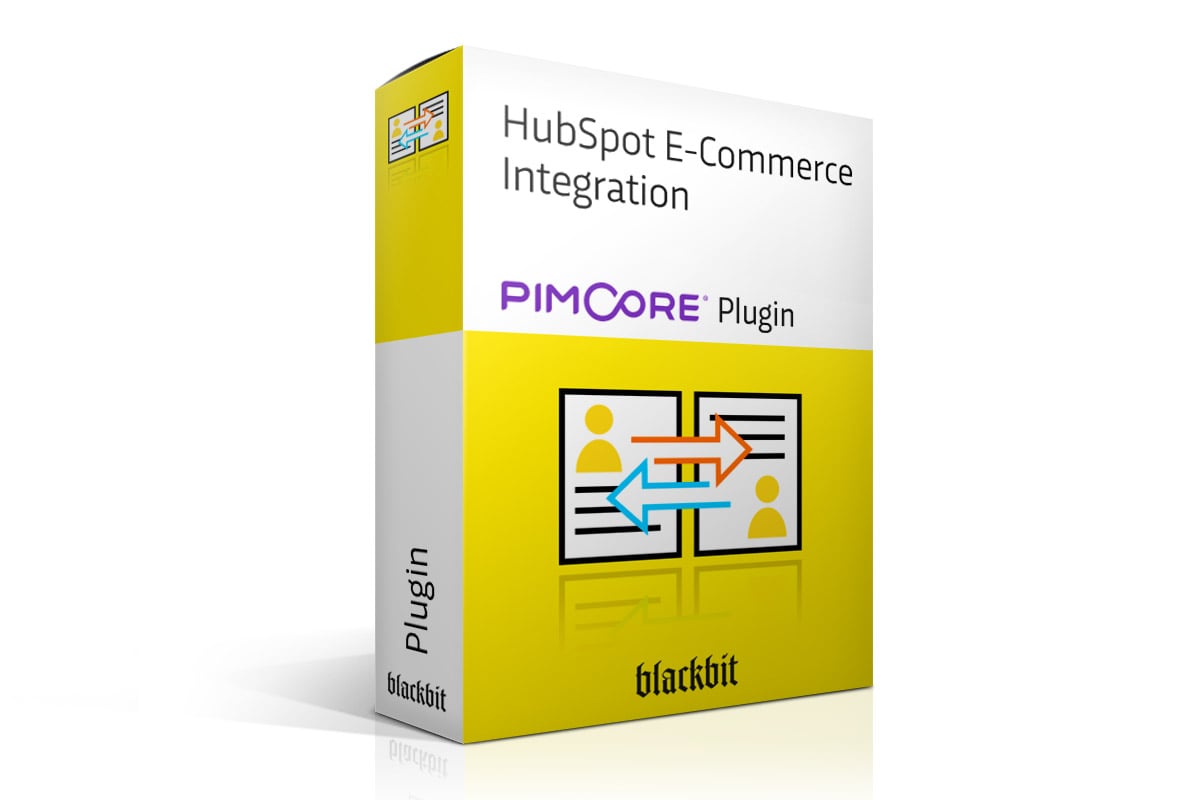 Possible applications
Automation of marketing activities, e.g.

send a customer satisfaction email two weeks after an order is placed
send a voucher to customers who have generated more than 100 EUR in sales in the last three months
motivate customers who have not completed the order process to make a purchase with a voucher

Business analyses/statistics on customers and products
Performance
Export of customers, products, orders to HubSpot
Pimcore Rich Snippets Plugin
Enrich your Pimcore elements with rich snippet data and have it output as JSON-LD. This data can be read by search engines like Google, so that your pages are displayed in a special way in search results for products, recipes and more. All rich snippet formats are supported.
You don't have to re-enter the data for the rich snippet fields, but can refer to your existing fields, e.g. for article number, name, images, etc. It is also possible to still change the data to be used in the rich snippet via callback functions that you can store directly within the Pimcore backend (so you don't have to make changes in any files).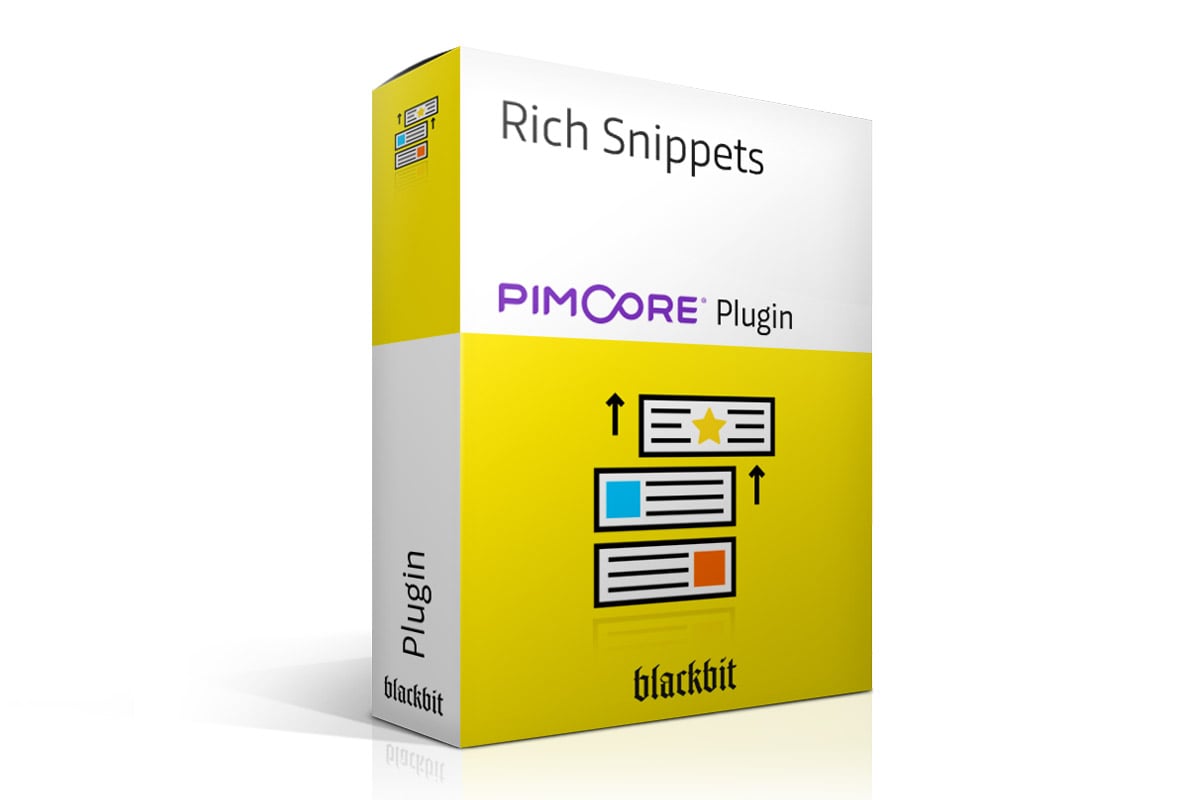 Possible applications
Highlight web pages in Google search results (e.g. products, recipes, job ads)
Have product data crawled by Google Shopping
Performance
Maintenance of Rich Snippet data in Pimcore backend
No duplicate maintenance, as existing fields can be referenced
Pimcore Reports: Access External Dataport Plugin
This module provides you with an additional custom report of type "External Dataport" in the Pimcore backend on the Custom Reports page. With the help of the plugin, you can access external databases (e.g. the database of your ERP system, your online store) on the one hand, and on the other hand, the plugin fixes a weakness of Pimcore's standard SQL report adapter by also allowing complex statements to be executed to query the Pimcore database (e.g. UNION statements). Additionally, in combination with the Pimcore Data Director Bundle, you can not only view data from external databases, but also import them into Pimcore right away.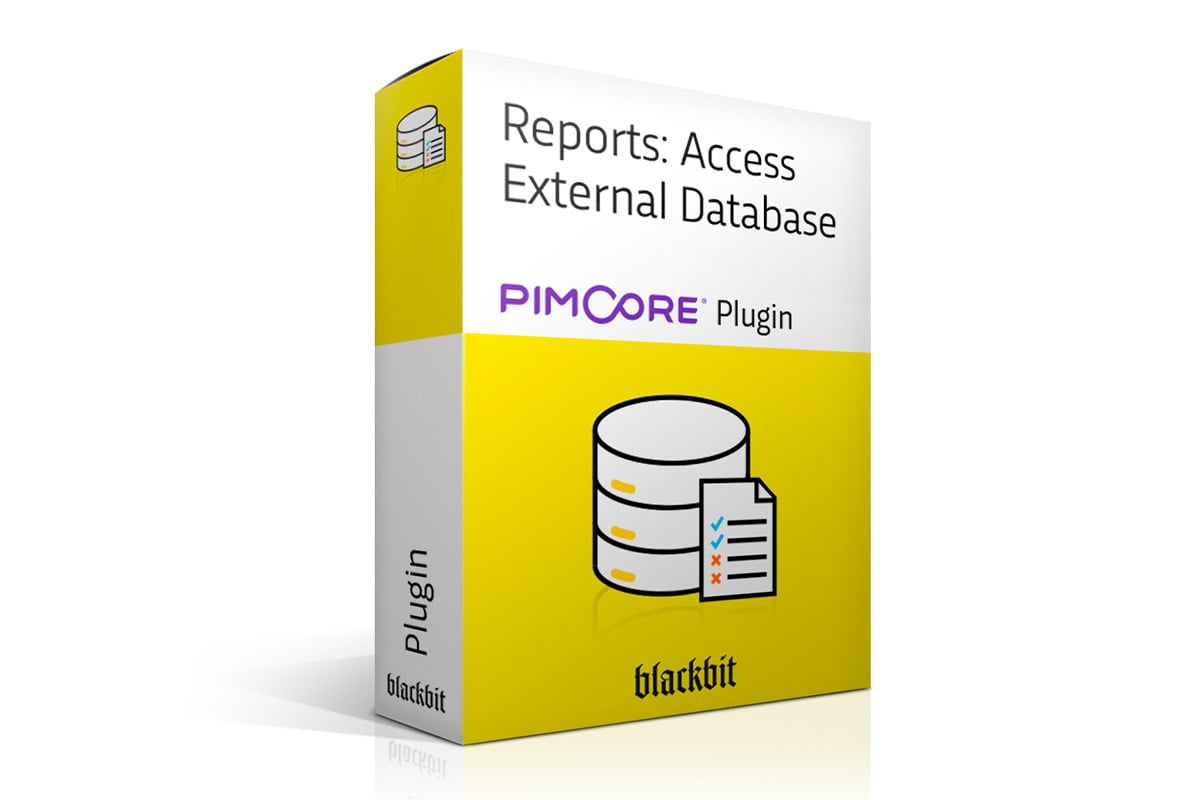 Possible uses
Query data from external systems (e.g. from webshop/ERP system)
Check if exports from Pimcore worked successfully
Performance
supports all SQL-based databases (MySQL, Oracle, PostgreSQL, MSSQL, OBDC etc.)
simple text field for SQL query input enables even complex SQL queries
Pimcore CMS Toolbox Plugin
This plugin brings numerous document building blocks (area bricks), so you can start creating attractively designed CMS pages in Pimcore documents right away. Many websites use similar basic components, just in their own style. Users of our toolbox can now easily create content according to their needs without having to develop specific components.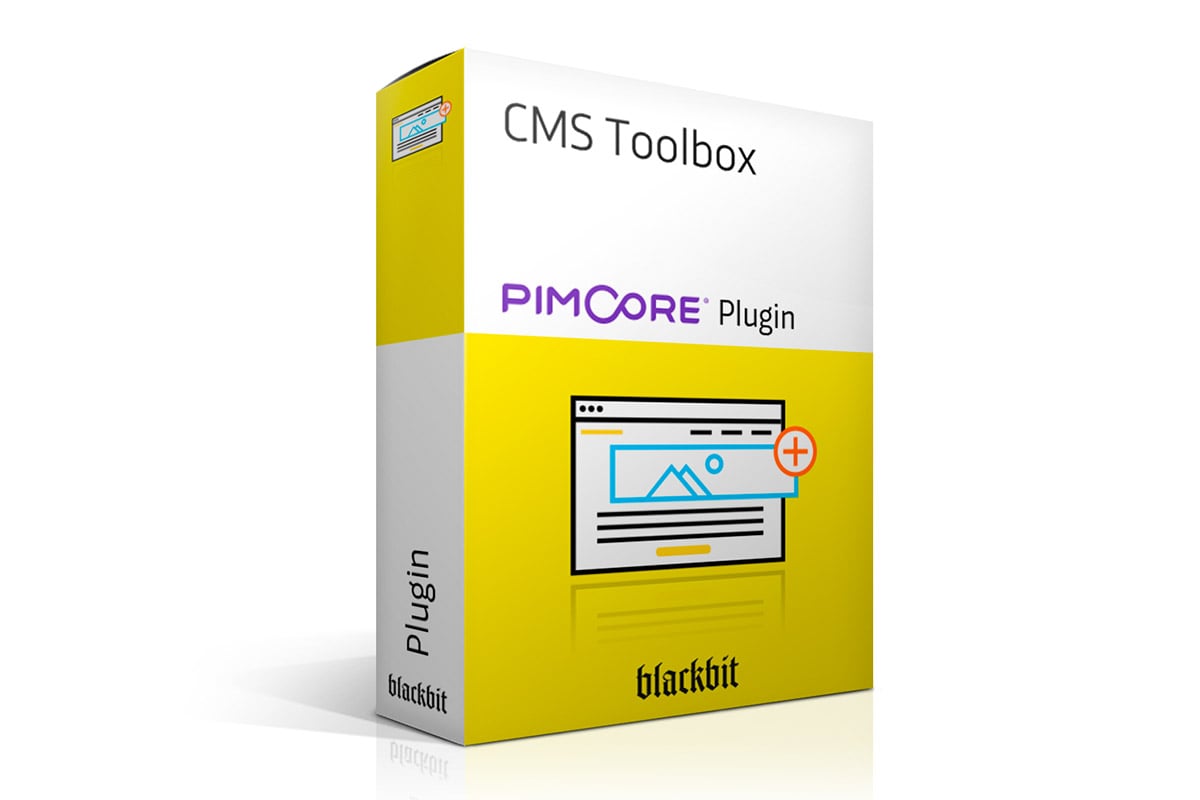 Possible uses
Creation of websites and landing pages with pre-built components
Performance
Included Area Bricks (document modules):

Grid
Headline
Image
Plain Text
Rich Text (WYSIWYG)
Accordion
Quotes (Blockquote)
Buttons
Card (image + text)
Lists
Geographical maps
Dialog windows (Modal Windows)
Slideshow
Tables
HTML/JS code (e.g. to integrate generated code from a SaaS provider)
You can find these plugins and more in our store - Emre Gül will be happy to provide you with comprehensive advice on the right solution for your e-business and will work with you to set up a brand portal according to your requirements.
Stefano Viani ist Geschäftsführer von Blackbit digital Commerce GmbH. Er ist immer up to date, was neueste Entwicklungen und Trends im E-Commerce und digitalen Marketing angeht. Seit Jahrzehnten ist er für große und mittelständische Unternehmen Berater für die technische, optische und werbliche Optimierung von Webauftritten. Dabei entwickelt er insbesondere Konzepte und Maßnahmen für ein erfolgreiches Absatzmarketing.
Do you have any questions or would you like a personal consultation?
Stay up-to-date with our newsletter