Learn something new and apply the knowledge directly? Taras has found an inspiring environment with his Blackbit team in Kiev that invites you to grow and develop.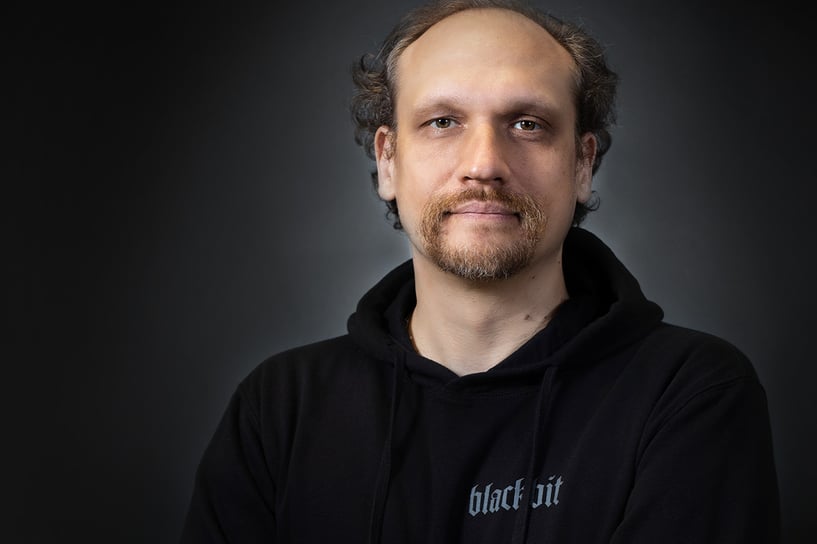 From theory to practice: Taras went from being a lecturer at the PHP Academy Kiev directly to a team leader for web applications at Blackbit's Kiev office. This creates usable synergies: Taras likes to learn and teach. A promising combination to advance projects and colleagues. The Pimcore Senior Developer does everything he can to keep his team happy: With a structured, agile work environment, he provides enough variety, satisfaction and enables personal growth. While the team expands its skills under Tara's watchful eye, he routinely provides leadership and manages processes administratively.
Specializing in backend development and system administration with a soft spot for Linux, as team lead he focuses on finding the most efficient way to plan and implement data models for PIM and MDM applications, involving everyone on the team as much as possible. In the evenings, he likes to swap mouse and screen for pen and paper, because Taras is an enthusiastic draftsman.
Stefano Viani ist Geschäftsführer von Blackbit digital Commerce GmbH. Er ist immer up to date, was neueste Entwicklungen und Trends im E-Commerce und digitalen Marketing angeht. Seit Jahrzehnten ist er für große und mittelständische Unternehmen Berater für die technische, optische und werbliche Optimierung von Webauftritten. Dabei entwickelt er insbesondere Konzepte und Maßnahmen für ein erfolgreiches Absatzmarketing.
Do you have any questions or would you like a personal consultation?
Stay up-to-date with our newsletter