With its Enhanced E-Commerce feature, Google Analytics allows you to analyze precisely the data that is of interest to online retailers. Advertisers gain valuable insights into the user behavior of their site visitors and can target customers more effectively. This means that budgets are used more wisely when placing ads and wastage is reduced.
To ensure that the collection of Enhanced E-Commerce data in Pimcore works perfectly, Blackbit is currently developing a corresponding integration.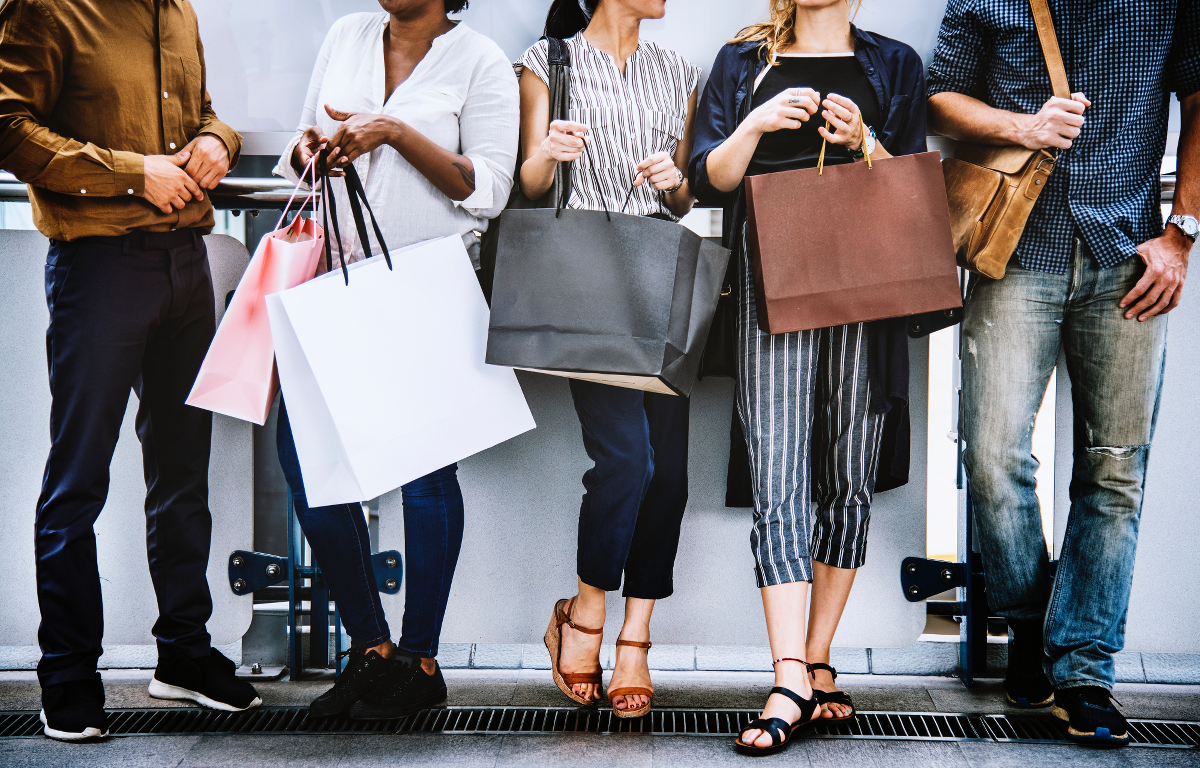 Using advertising budgets more effectively thanks to Enhanced E-Commerce
While the normal e-commerce tracking of Google Analytics only tracks incoming orders, the enhanced variant offers detailed reports on the entire user journey of your visitors through the store. This information is ideal as a basis for more accurate Google AdWords campaigns and for optimizing your own online marketing strategy.
We present the most important data collected and its benefits for online retailers here:
Where do shoppers bounce?
The Enhanced E-Commerce reports contain funnels for purchase behavior and checkout, from which you can see exactly how many store visitors are currently at which stage of the user journey. Users with no shopping activity are captured, as well as those who have accessed product pages, added products to their carts, not completed the checkout process, or made transactions. For each stage, you can view which source users used to get to your store, which devices they use to store with you, and whether they are new or returning visitors.
For checkout tracking, you specify which steps (e.g., shipping address entry, payment information entry, confirmation overview page, or completed transaction) should be tracked. The collected data allows helpful conclusions for a possibly necessary optimization of the checkout process. In addition, they can be used as a basis for remarketing campaigns with Google AdWords. For example, target purchase dropouts with the right messages!
How do your individual products perform?
Thanks to the Enhanced E-Commerce feature, you can see exactly how many impressions your individual products have received (broken down into views in product lists or on product detail pages) and what actions have taken place with them, where, and how often. In addition, the Analytics feature provides information on product sales and conversion rates, as well as the average number of products purchased in an average transaction.
With the help of product-related data, you can quickly identify your most popular items and, if necessary, react to imbalances. For example, promote targeted products that are not yet receiving enough attention. Or adjust product pages that are frequently called up but do not lead to the conclusion of a purchase.
Which store banners and teasers work best?
New products, special items and current deals are readily promoted via appropriate banners and teasers in your own store. You can also track how well these internal promotions work with Enhanced E-Commerce Tracking from Google Analytics. As known from external Google AdWords ads, the tool lists the impressions, clicks and click-through rate (CTR) for each advertising medium. In addition, the target achievement related to the advertising spaces and the orders placed are displayed.
How successful are your affiliate campaigns?
In the affiliate code report you can see sales, transactions and the average sales volume of affiliates bringing visitors. This makes it easier to compare affiliates within Google Analytics.
Which coupon campaigns are resonating with customers?
At the purchase level and at the product level, you can compare how successful your individual coupon promotions are. Coupons are compared in terms of their total sales, number of purchases, and average sales volume or product sales per purchase.
Using Enhanced E-Commerce for Pimcore
We are currently developing an integration for the Pimcore e-commerce framework so that our customers can conveniently integrate the necessary parameters for Enhanced E-Commerce Tracking into their Pimcore site and take full advantage of the powerful analytics tool.
Our online marketing experts will be happy to advise you personally on the benefits of Enhanced E-Commerce for your company and discuss the integration into your online store with you. Of course, we will also help you evaluate your enhanced e-commerce analysis data and support you in deriving suitable marketing measures. Contact us!
Anett Michael is an experienced blogger for various topics of online marketing, but also writes texts for websites and online shops. Besides search engine optimized web texts, she also formulates effective ad texts for effective search engine marketing. As a specialist for social media activities, she also feels at home on all social platforms and designs crisp posts for customers.
Do you have any questions or would you like a personal consultation?
Stay up-to-date with our newsletter