Originally trained as a graphic designer, Olena quickly discovered her talent in management. Thanks to her balanced character and her talent for languages, she is a real asset to Blackbit. We talked to her about her career so far, her projects and the perfect Sunday.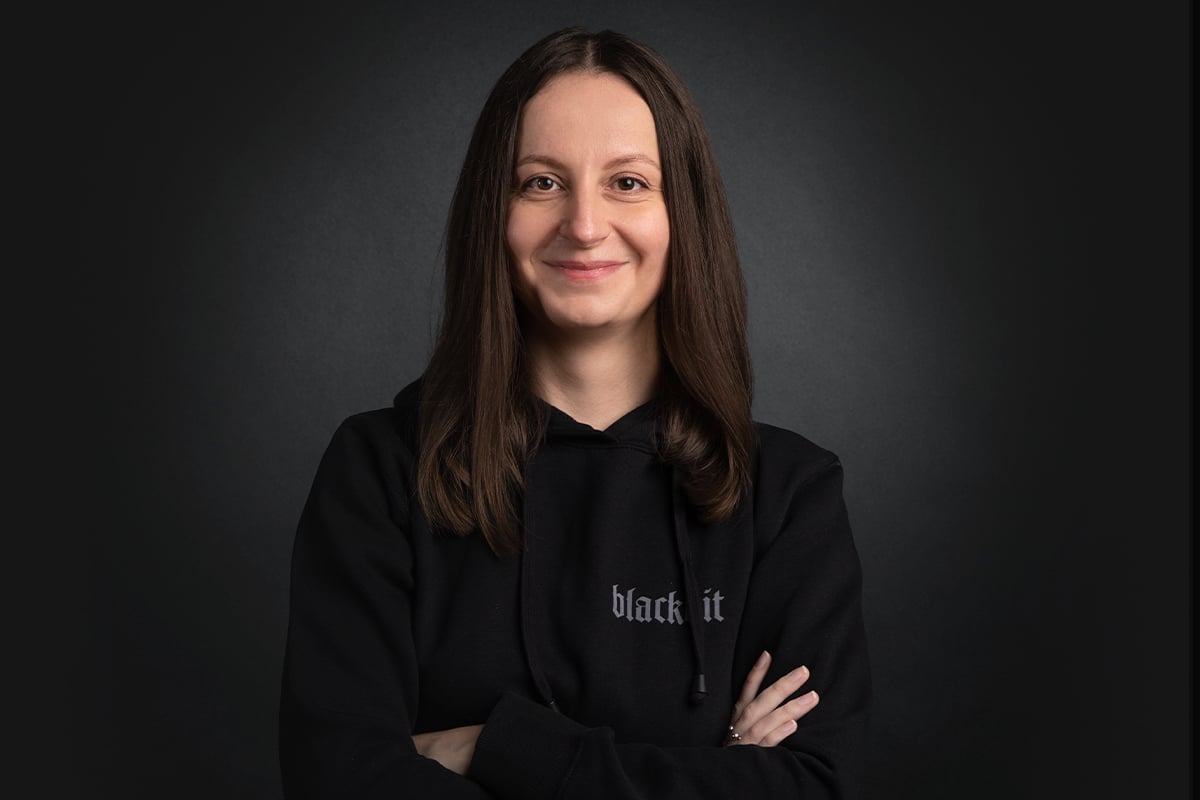 Hello Olena, how long have you been with Blackbit?
I have been supporting Blackbit in project management from the Hamburg office since 01.09.2022.
And how did you come to Blackbit?
A wonderful recruiter made the contact.
How would you describe your job?
I deal with customer enquiries, the planning and control of projects and am responsible for communication between product owners, customers and our developers.
It's certainly very helpful that you speak several languages, isn't it? How many are there?
Yes, it is indeed. I was born in Ukraine. Therefore, I speak fluent Ukrainian and Russian, as well as English. I also recently had German certified at C1 level. Next, I want to learn Spanish.
Wow! That's impressive. And how did you get into project management?
I started my training as a graphic and motion designer in a small start-up company. There I discovered my management skills and decided to try my hand at project management - and I love it!
That's what we like to hear! What do you like most about your job?
I like working with people from different countries and communicating with them in different languages. I also love the diverse challenges that every single project at Blackbit brings.
You can tell that. Your colleagues have also described you as very pragmatic and solution-oriented. You radiate a great calmness during work. Speaking of which, you have a mint-green car model on your desk. What's that all about?
I was given the car by a colleague when I started my first job as a project manager. He was a big car fan and so this retro model ended up on my desk. Since then, it has accompanied me on every new challenge and reminds me of how I once started.
Are you Team Coffee or Team Tea?
Definitely Team Coffee! Combined with music on my ears, I'm up to any task with a hot cup of coffee on the table.
That's what we like to hear. And what do you do to relax? What does your perfect Sunday look like?
My favourite thing to do in my free time is to move around in the fresh air. I like to go jogging or for a walk with friends, go roller skating, cycling or snowboarding in the Carpathians. When the weather is bad, I go out for coffee with friends or family, read a book or paint with a brush.
That sounds versatile. What would be the three hashtags you would use to describe yourself?
#planning #communication #interest
And which app would you no longer want to do without?
YouTube. I need music on my ears both at work and at home. YouTube offers a lot of possibilities here.
Last but not least: What advice would you give your 15-year-old self?
If you are not afraid to try new things and stay open to new possibilities, you can do ANYTHING you want!
We can only agree with that. Thank you for taking the time. We are looking forward to many more projects from you!
Stefano Viani ist Geschäftsführer von Blackbit digital Commerce GmbH. Er ist immer up to date, was neueste Entwicklungen und Trends im E-Commerce und digitalen Marketing angeht. Seit Jahrzehnten ist er für große und mittelständische Unternehmen Berater für die technische, optische und werbliche Optimierung von Webauftritten. Dabei entwickelt er insbesondere Konzepte und Maßnahmen für ein erfolgreiches Absatzmarketing.
Do you have any questions or would you like a personal consultation?
Stay up-to-date with our newsletter