From school intern to senior developer
Our developer office is filling up! Christoph Klöppner joins the Blackbit team with immediate effect. With over 20 years of professional experience in the field of application development, the state-certified computer scientist implements a wide variety of web projects based on the digital commerce framework Pimcore.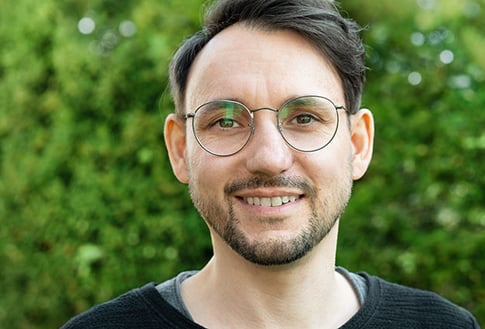 The experienced PHP developer is not a strange face. As a student, Christoph Klöppner already completed an internship at Blackbit. In the meantime, a lot has happened. After his studies in Hannover, he gained a lot of experience in six years at different employers in Berlin. Among other things, he was involved in the development of the social networking platform StudiVZ.
With the birth of his eldest daughter, the Göttingen native returned to his hometown and is now looking forward to exciting projects and the development of digital commerce platforms at Blackbit.
As a sideline, Christoph Klöppner experiments with different independent programming projects and uses them as a playground to try out new functions. Most of all, however, the passionate audio book collector likes to spend time with his wife and two daughters playing games together or going out on business.
Become a part of Blackbit! Apply now!