From start-up to marketing agency
After Dennis Tzscheetzsch had a taste of start-up air for over a year, he has now joined Blackbit in search of personal development and new challenges. As an SEA expert, he now strengthens our online marketing team.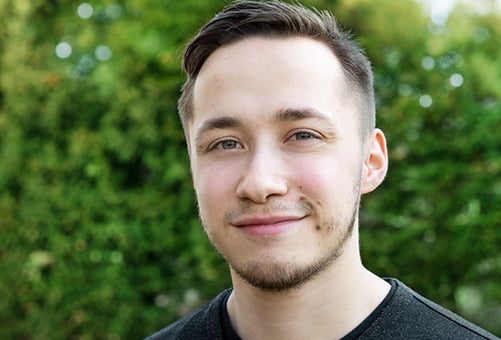 After his bachelor's degree in business administration, the Göttingen native made his first marketing experiences at a manufacturer of natural food supplements. There he explored the world of online marketing in the areas of web analysis with Google Analytics, affiliate and content marketing. He also gained experience in project management and content maintenance with Pimcore.
He has already proven his knowledge with his certifications in Google Analytics and Google Ads. Here at Blackbit, he can now deepen his SEO and SEA experience and support customers with his marketing know-how.
Early in the morning before work, Dennis prefers to start the day with strength training. After work, he then prefers to watch how others do sports and turns on soccer, martial arts or darts.
You want to become a part of Blackbit? Apply now!