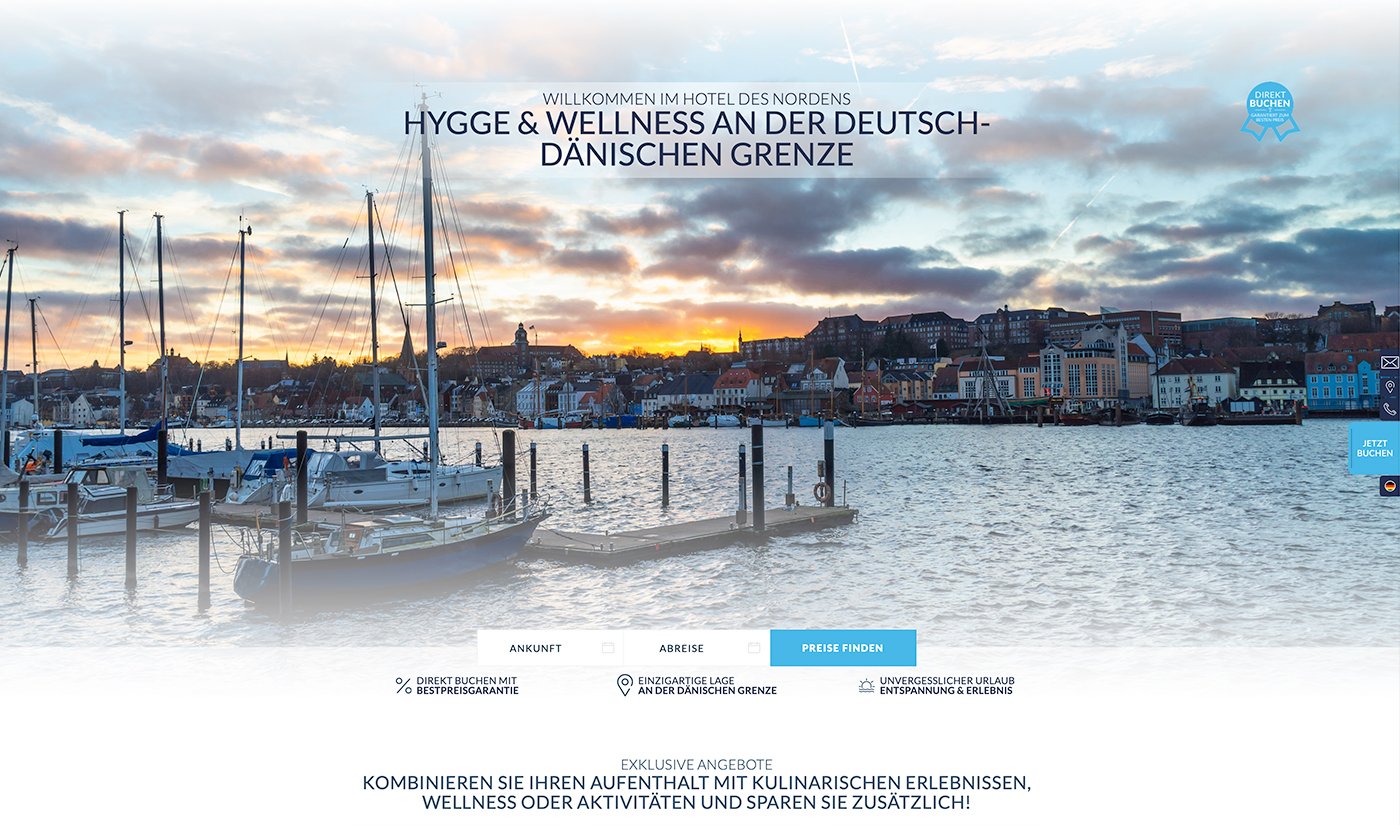 In the course of the website relaunch of the Hotel zum Norden, our customer HRG Hotels from Berlin had concrete ideas and requirements that demanded a good portion of creativity from our development team. A challenge that we gladly accepted!
Due to the variety of hotels in the portfolio of the growing company, the new website architecture had to be very flexible, scalable, clear and easy to maintain.
Scalable and flexible in the case of the operating company HRG means: best possible and uncomplicated integration of new hotels into the existing website design with only minor individual adjustments. This was a basic requirement, because sustainability and efficiency also play a major role in the design of a website architecture if it is to grow with the company.
Due to the large number of different output devices, it should also be possible in the future to output the available content on all common devices without time-consuming manual adjustments.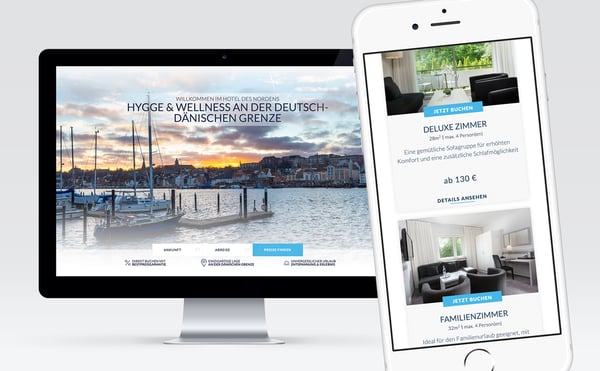 Efficient content design with the Ultima CMS toolbox for Pimcore
Our experience shows: Our in-house Pimcore plugin "Ultima-CMS-Toolbox" is the optimal tool to meet the requirements of efficient content maintenance.
Thanks to its intuitive usability, the plugin makes regular content maintenance much easier. Through defined design elements, the user can easily create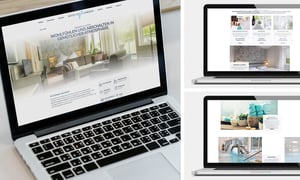 and output individual content within a secure framework.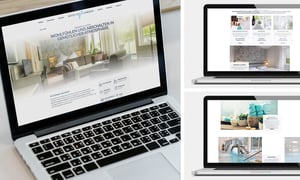 This is a feature that should not be underestimated, as it means that even less experienced employees can maintain the website without risk. The content is also automatically adapted to the requirements of different devices - quite practical, as professional website maintenance is already very time-consuming by nature and every minute saved is worth its weight in gold.
Due to its international clientele, it is a matter of course for the Berlin hotel chain to be able to manage content in different languages. The multi-language architecture of Pimcore also makes this possible in a simple way.
With integrated booking engine to a higher conversion rate
Furthermore, it was on the tableau to increase the booking comfort for the guests and to meet the requirements of a modern hotel homepage. Therefore, we enriched the developed concept additionally with a booking engine, which can be implemented into the website architecture without any problems. In the future, customers will also have easy access to special offers via corresponding rate codes.
At the end of the project, we are pleased to say that we have a satisfied customer who will continue to conquer the market with a modern, efficient and secure corporate website in the future.
Stefano Viani ist Geschäftsführer von Blackbit digital Commerce GmbH. Er ist immer up to date, was neueste Entwicklungen und Trends im E-Commerce und digitalen Marketing angeht. Seit Jahrzehnten ist er für große und mittelständische Unternehmen Berater für die technische, optische und werbliche Optimierung von Webauftritten. Dabei entwickelt er insbesondere Konzepte und Maßnahmen für ein erfolgreiches Absatzmarketing.
Do you have any questions or would you like a personal consultation?
Stay up-to-date with our newsletter