Know-how confirmed: Google Ads Certification Mobile Advertising
Our SEA experts Claas Janssen and Christian Engelmann have successfully passed the Google Ads mobile advertising exam and have now officially proven their expertise in this area.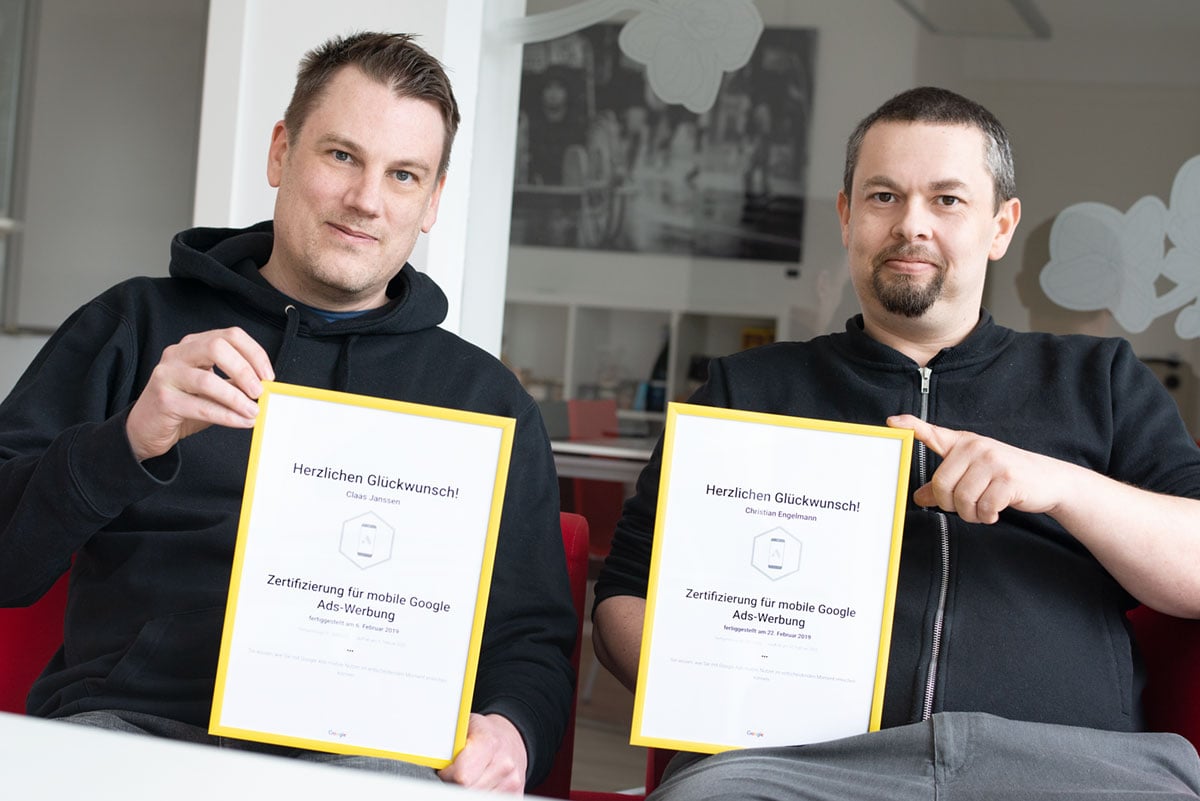 The certification once again proves the comprehensive competence of our experts and shows that we also have an excellent command of the Google Ads profession with regard to mobile advertising. Blackbit customers are in the best hands when it comes to turning searchers into customers through targeted mobile advertising.
Mobile rules: Google Ads mobile advertising
Half of all search queries on Google.de now come from mobile devices. Smartphones and tablets are increasingly being used not only for research, but also for online purchases. The trend is continuing and, in view of this development, the topic of mobile advertising has become enormously important for advertisers. When it comes to using mobile advertising for your business success, Blackbit is the place to be.
Want to boost your online business with mobile search advertising?