Blackbit is an early adaptor, as it so often is, and provides a new technology with Kubernetes that stands for security, reliability in hosting and optimised processes in web development. Just at the right time, because in the energy crisis and the Ukraine war, the danger of cyber attacks is greater than ever before - also for companies.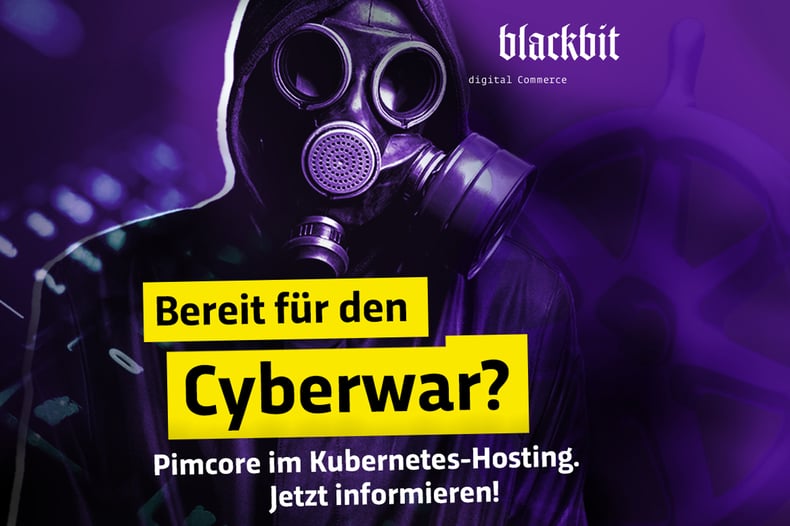 Cybersecurity in times of crisis: heightened threat level
The energy crisis is visibly worsening and the likelihood of a blackout following cyber attacks has increased even more in Germany since the start of the Ukraine war. Attacks on supply structures have already occurred, fortunately without far-reaching consequences.
In its assessment of the current situation of IT security in Germany, the Federal Office for Information Security (BSI) speaks of an "increased threat situation". Not only government institutions and critical infrastructure are at risk. Companies of all sizes are also targets of cyber attacks, primarily through ransomware, but also through elaborately prepared APT attacks.
Potentially threatening the existence of SMEs
2.6 million small and medium-sized enterprises (SMEs), representing a proud 99.4 % of all German companies, are facing the challenge of digitalisation in Germany. And thus, at the same time, the question of sufficient cyber security. However, according to the BSI, the small and medium-sized enterprises among them are not in a position in terms of personnel to ensure the operation and security of information technology.
For these companies, phishing or ransomware attacks can have an impact that threatens their existence. The question for companies is no longer whether they will be targeted by cyber attacks, but rather when. According to recent Statista surveys, the total damage caused by such attacks amounted to €202.7 billion in the last twelve months.

The loss of revenue for individual companies increases with the duration of the downtime of service and shop pages as a result of a cyber attack. Sensitive data losses, such as customer, shipping and payment data, but also personnel and company data, also weigh heavily.
Blackbit goes the safe route with Kubernetes
With Kubernetes(K8s), Blackbit offers new technical answers to the current question of increased cyber security. K8s is an open source system for automating the deployment, scaling and management of containerised applications. Originally developed for internal purposes at Google, Google made the Kubernetes project available to a broad community as an open source platform in 2014. Thus, Kubernetes combines more than 15 years of experience in running production workloads with the best ideas and practices of the community. Kubernetes is thus easily extensible and ideally adaptable to individual needs.
Structural security: how Kubernetes works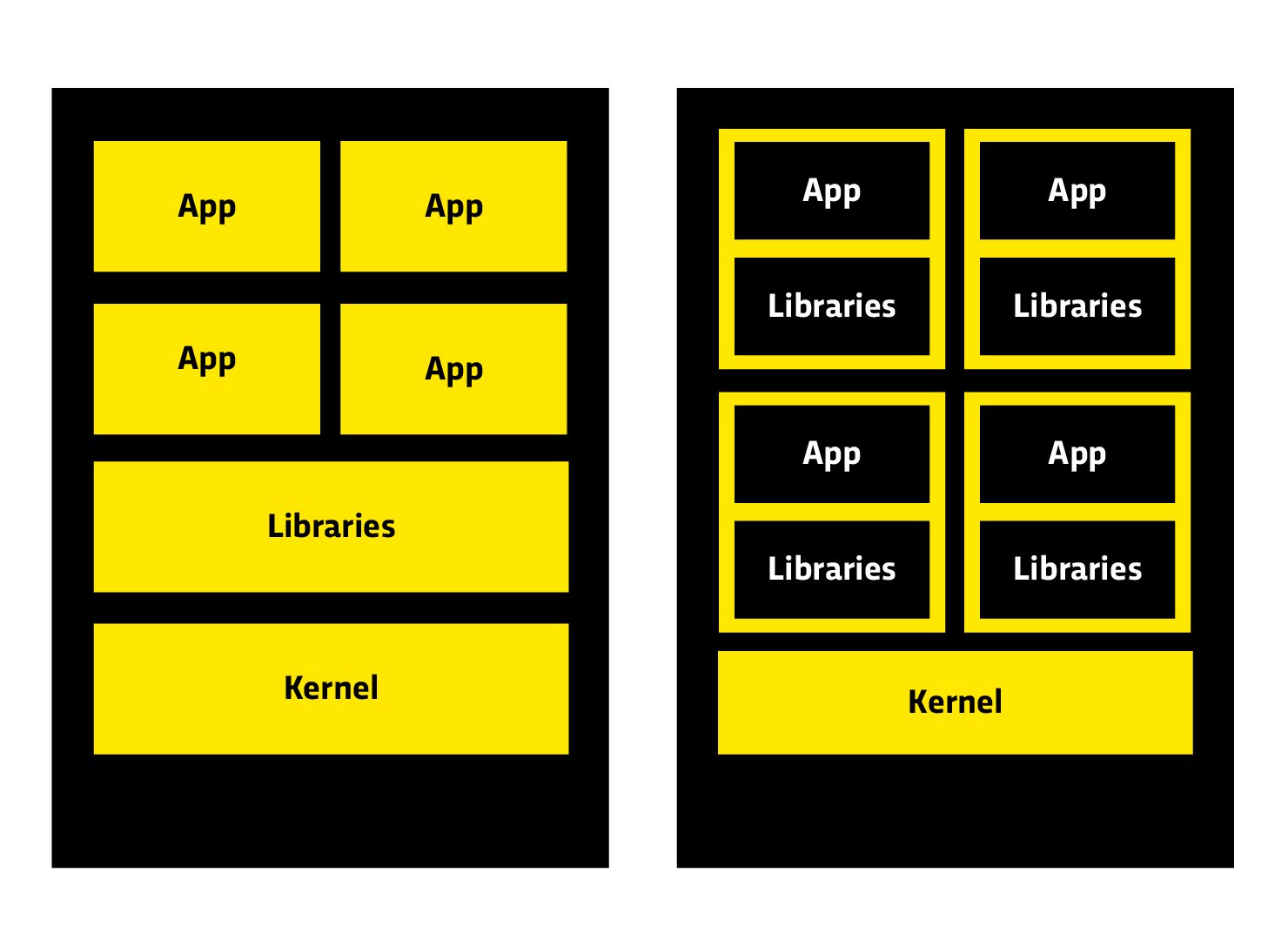 On the left, the classic structure without containers; on the right, with containers.
Divided into containers, an overall system is operated from basic resources that are located on several different servers or nodes. A single, rigid and thus vulnerable system no longer exists in this revolutionary structure.
The individual containers do not contain any information about what the other containers are doing and can only execute the application for which they were created. This is why it is possible to execute a malicious script in the context of a cyberattack, but the direct effects only affect the individual container and not an entire server.
In terms of security, Kubernetes therefore offers the following advantages:
Ransom attacks are hardly possible
Operating systems automatically receive updates as new containers are deployed. Old versions are not pulled along.
Since all containers are the same, this allows for simple security checks.
Kubernetes in hosting
The switch to the new hosting based on Kubernetes not only makes our service faster, more secure and more stable in use - the combination possibilities of these technologies also offer you advantages: Benefit from the strengths of the technologies we combine:
Minimal coordination effort for maximum performance
Kubernetes controllers execute individually set processes securely, reliably and automatically.
Continuous monitoring
Kubernetes permanently monitors the cluster and acts automatically to ensure stability and provide sufficient resources.
Flexibility through scaling
Whether running multiple applications or deploying additional servers - with Kubernetes there are numerous options for individual scaling, such as more performance or higher failure safety.
A new level of security
Security updates can be applied much more easily because the automatically created containers are regularly tested by Blackbit for known vulnerabilities. Once a container is secure, it can be used by all applications.
Jan Fuchsmann, Lead DevOps Engineer at Blackbit and responsible for the Kubernetes project, summarises the biggest advantages of the new technology: "Kubernetes allows us to have an overview of all systems and components at all times, and thus to react immediately and also automatically to security events."
High-performance technologies smartly combined
Blackbit combines powerful technologies to optimise the reliability and security of Kubernetes in operation. In conjunction with the Sysdig Security software, Blackbit customers benefit from this additional service as an add-on that, among other things, performs automatic vulnerability scans of running containers and can actively prevent unauthorised external access.
As a hosting solution for Pimcore X, Kubernetes takes your in-house data management to a new level and protects the data you operate with every day - from customer data to payment and shipping information, which you are legally obliged to store and secure in compliance with the GDPR.
Switch to Kubernetes now
Whether it's secure hosting or time-saving development and smooth deployment - all application areas benefit from this structural security of Kubernetes.

Contact our sales team directly if you would like to learn more about the benefits of switching to Kubernetes for you and your company.
Stefano Viani ist Geschäftsführer von Blackbit digital Commerce GmbH. Er ist immer up to date, was neueste Entwicklungen und Trends im E-Commerce und digitalen Marketing angeht. Seit Jahrzehnten ist er für große und mittelständische Unternehmen Berater für die technische, optische und werbliche Optimierung von Webauftritten. Dabei entwickelt er insbesondere Konzepte und Maßnahmen für ein erfolgreiches Absatzmarketing.
Do you have any questions or would you like a personal consultation?
Stay up-to-date with our newsletter