As of 1 July, the One-Stop-Shop, EU regulation (OSS) obliges you to report an electronic report of your sales to the Federal Central Tax Office (BZSt) on a quarterly basis in order to implement a forwarding of sales taxes to the respective EU states and thus the new distance selling regulations. Those who have already worked with the Mini-One-Stop-Shop procedure (MOSS) will now find the extension of this in the OSS procedure. We are reacting directly to the implementation of the German government's VAT digital package and the OSS procedure that applies with it: With our new, practical tax tool, your shop will continue to be price-transparent and, thanks to uncomplicated application, enable your customers to enjoy an optimal shopping service.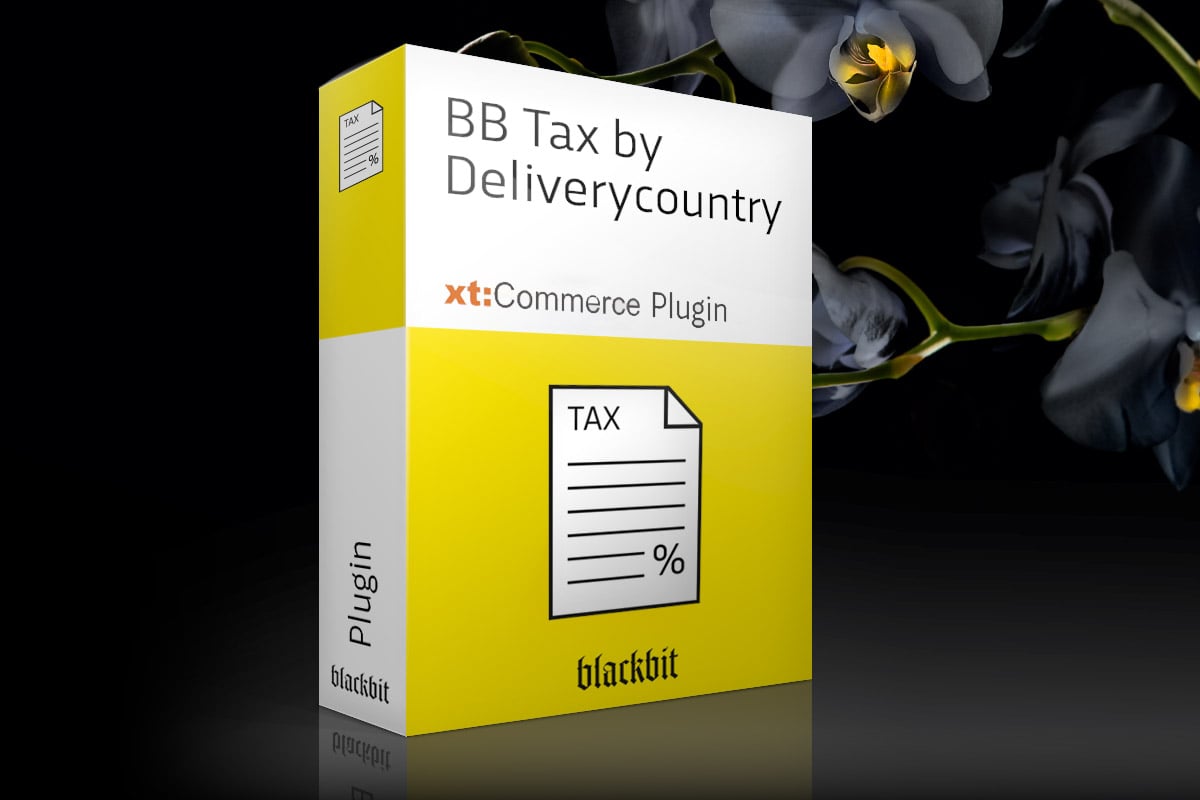 Wherever in the EU your customers are located: The Tax By Deliverycountry plugin shows them a clear display including correct price calculation, because it immediately applies the applicable VAT rate based on the delivery address - even without prior registration in the shop.
You simply enter the configuration for VAT specifications of individual countries into the shop yourself. This prevents miscalculations.
The corresponding drop-down menu in the upper menu bar of your shop is easy to use. On request, however, we also offer you an individualised integration of the tool - for example as a pop-up with manual setting option of the delivery country or as a clever combination with our xt:Commerce BB Geolocator plug-in, which carries out an automated country selection based on the customer's location.
We recommend this small but fine tool to all those who operate a shop based on xt:Commerce (version 5.1.4. and below) and frequently process international orders. Accommodate your customers from abroad with this extra service and always offer them daily updated price transparency with this plugin.
Our Tax By Deliverycountry plugin is available for you now. Order directly at info@blackbit.de or simply contact us by phone:
+49 (551) 506 75 79.
You want more information? If you have any questions about our new xt:Commerce plugin, please do not hesitate to contact me.
A lot of experience in consulting our customers and an enormous know-how around different store systems, modules and templates make Emre our expert for online store projects. Long-time Blackbit customers therefore swear by her advice.
Do you have any questions or would you like a personal consultation?
Stay up-to-date with our newsletter