Your customers will thank you for it: If you don't have the right gift just before Christmas, they will gladly reach for a voucher. With the new Blackbit plugin, they can now create individual gift vouchers.
Christmas is fast approaching and the Corona daily routine leaves hardly any room to find the right gift for your loved ones in time. That's why online shopping is all the more the way to go this year for most of your Christmas shopping. Open a new, individual possibility for your customers now with the new xt:Commerce plugin from Blackbit.
The xt:Commerce Plugin BB Custom Giftcard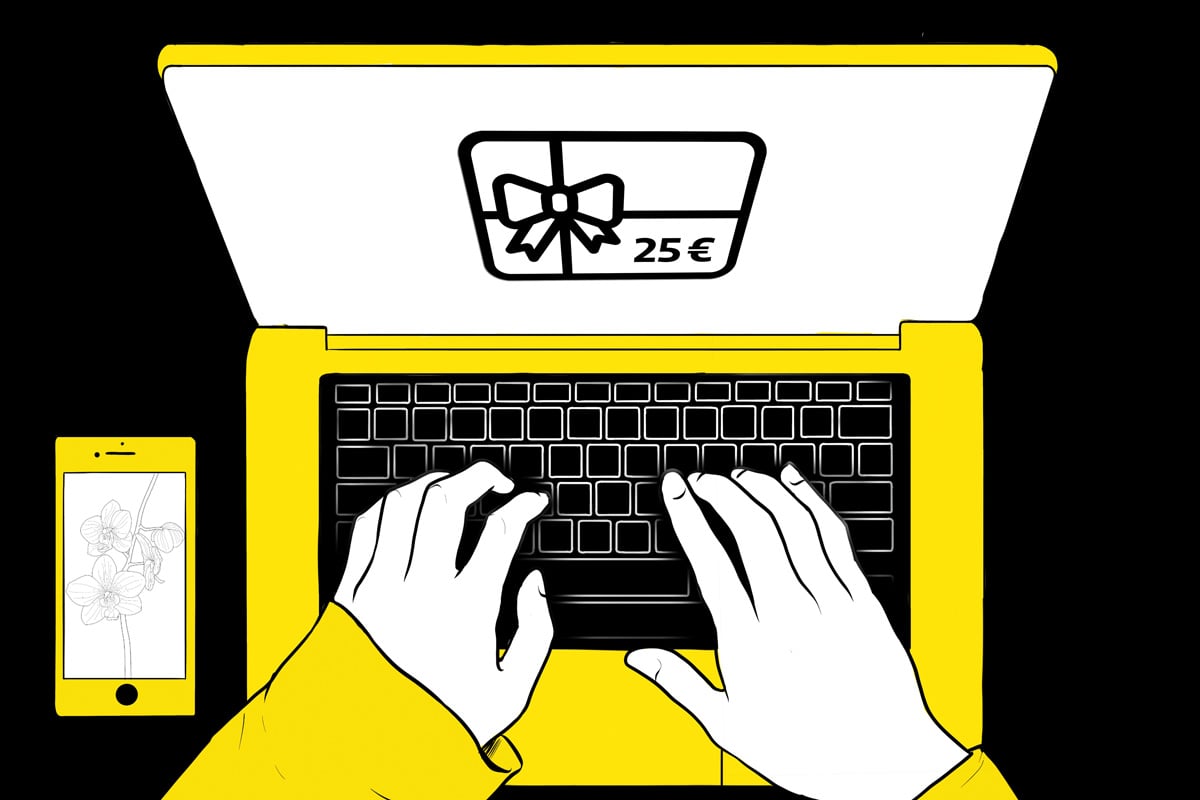 A new development from Blackbit accelerates the Christmas business in your online store from now on. After installing and configuring the first version of the new Custom Giftcard Plugin

, your customers can create and send an individual coupon with just a few clicks. Customers can design the following contents of the coupon product according to their own wishes:

Background motif of the gift card template
Purchase value of the gift card
Message for recipient
Any change to the background motif, the value of the gift card and the personal message will be displayed directly in the preview embedded in the browser in the store.
No shipping, no waiting: download the voucher and give it away
Immediately after completing the order, customers receive their individual gift including a code to redeem it, as it is automatically sent by your system together with the confirmation mail as a PDF file. This means it can be printed out directly and given as a gift. There is no need to send it by post and no waiting time at all. You activate the automatically generated voucher code only after receipt of payment.
With the new BB Custom Giftcard Plugin you purchase a comprehensive license, which allows you any customization thanks to open programming code. How to install the plugin in your template and configure it for your online store is documented in detail in the included instructions. Optionally, you can also request our support and ask us to install and configure the coupon plugin in your backend.
Our successful implementation on MEINEWAND.de demonstrates the voucher functions and shows how the plugin could look like in your xt:Commerce store. Expand your e-commerce offer with this module now, sell the voucher as a universal gift for fans of your store and strengthen your shopping domain with this new plugin.
If you would like to offer this gift option to your customers as well, check out our store for xt:Commerce plugins now for the latest version of the new voucher module and its system requirements.
Stefano Viani ist Geschäftsführer von Blackbit digital Commerce GmbH. Er ist immer up to date, was neueste Entwicklungen und Trends im E-Commerce und digitalen Marketing angeht. Seit Jahrzehnten ist er für große und mittelständische Unternehmen Berater für die technische, optische und werbliche Optimierung von Webauftritten. Dabei entwickelt er insbesondere Konzepte und Maßnahmen für ein erfolgreiches Absatzmarketing.
Do you have any questions or would you like a personal consultation?
Stay up-to-date with our newsletter