Project management at Blackbit - what does that mean? What tasks are on the agenda every day in our agile digital agency? Nadine gives us an insight behind the scenes at Blackbit.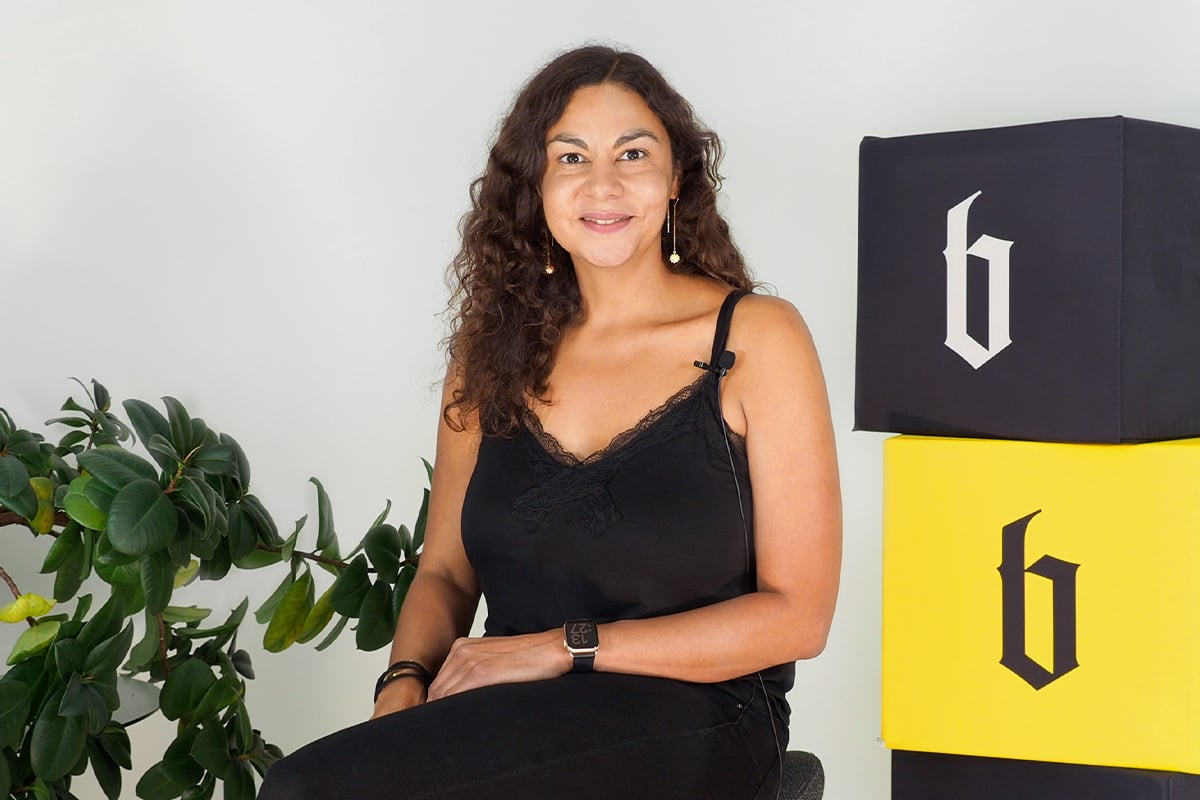 Hello Nadine. Thank you for taking the time. Can you briefly introduce yourself before we really get started?
Sure. I'm Nadine Bisikati and I've been passionate about Blackbit for eight years, currently even in a dual role - as COO and currently also as project manager for our e-commerce tribe in Berlin.
This brings us to the heart of our topic - project management. What does your everyday life as a project manager look like?
I'll give you a brief outline for a rough insight, because as the interface between internal and external, a lot of things come together for me! After the first coffee I'm ready to go and usually start with customer calls, check my mails and go over the to-dos of the day. After that, I join my team for a short stand-up session. What I discuss with my squad there, I then communicate to the outside world. This also makes me responsible for customer feedback. Always having an ear for the customer's needs and one for the team - that's how I motivate everyone to work together to achieve our customers' goals!
You know exactly how things are going and your team can rely on that. How would you describe your position?
Exactly. We work in flat hierarchies, my words are not set in stone and we all learn from each other every day. Of course, I have a lot of information input from all sides every day - keeping an overview here requires foresight and some organizational talent. Because I mediate between the different positions and involve everyone as much as possible - so that in the end we deliver the ideal result as a team.
Now we're curious - tell us more about being a coordinator between our customers and the team. What do you have to bring to the job?
Passion! I burn for my job and firmly believe that it allows me to achieve anything. And the success proves me right. Clearly, taking responsibility also means standing firm when things get uncomfortable. But as long as I keep the overview and am a role model for my team, we are strong. And everyone benefits from that - we at Blackbit as well as our customers. Everyone grows individually in their tribes, because we encourage and challenge each other! Our teams are also growing: Hamburg, Berlin, Göttingen, Kiev - do I need to say anything more about that?
The project management position in Berlin has specific requirements, right?
Absolutely. They are demanding tasks. That's why I'm looking for someone who has at least six years of professional experience in project management. Of course, I will train our*new*project manager in the work flow and projects, but I need someone who understands the craft and is as comfortable in IT project management as they are in their own four walls. A good understanding of technology and business processes as well as functional dependencies is simply required. Preferably, the heart beats for e-commerce, so that together as a team we are then also prepared to go the one or other extra mile so that we can deliver a top result. We're all very proactive, so that shouldn't be a problem. And don't forget - we're international. Your English should be quite on point ;)
All right - a professional is needed! And what else can our new project manager expect?
Continuous cooperation with long-standing customers as well as new projects with exciting challenges on a regular basis. There is no standing still with us. We regularly integrate innovative technologies to optimize efficiency and make them easier to use, or develop customized tools for our customers. To keep us all on the ball, there are various training opportunities, for example via HubSpot.
Otherwise, a highly motivated, well-rehearsed team, communication via teams and a clear distribution of tasks via Jira await us here. You are guaranteed to find something delicious to eat in one of the numerous restaurants around the corner and can enjoy it in a relaxed atmosphere in our typical Berlin courtyard. The office is located right between the trendy districts of Neukölln and Kreuzberg and the subway station Schönleinstraße is right around the corner - so we are perfectly connected to all the basic needs a (elective) Berliner has!

Sounds great, thanks for your time. To close, give us three keywords for Blackbit - GO!
Best team, dream job, arrived. That's it!
Thank you, dear Nadine!
What Nadine tells you sounds exciting? Then go ahead, we are looking forward to receiving lots of applications for our open position in Berlin.
Stefano Viani ist Geschäftsführer von Blackbit digital Commerce GmbH. Er ist immer up to date, was neueste Entwicklungen und Trends im E-Commerce und digitalen Marketing angeht. Seit Jahrzehnten ist er für große und mittelständische Unternehmen Berater für die technische, optische und werbliche Optimierung von Webauftritten. Dabei entwickelt er insbesondere Konzepte und Maßnahmen für ein erfolgreiches Absatzmarketing.
Do you have any questions or would you like a personal consultation?
Stay up-to-date with our newsletter