Shopgate's current retail study "Retail Reality 2023", which was conducted with over 2,000 consumers and more than 300 retailers in the DACH region, reveals surprising and important results. Here you will find a summary of the most important theses derived from the data of the 80-page study.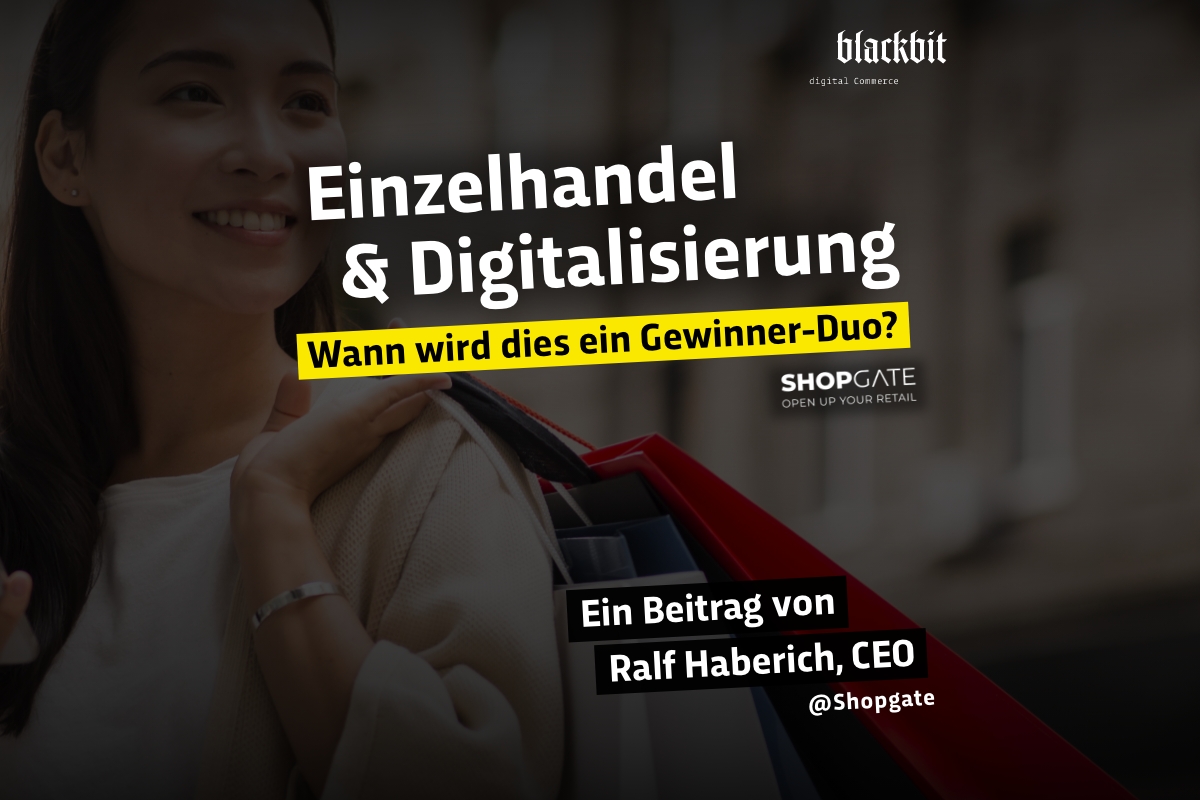 The starting position is serious, because retailers and customers are currently facing a very turbulent environment. 2023 is characterised by an unsettled financial mood and drastic changes in the retail sector.
Does retail even understand digital?
Still, almost 20% of the surveyed retailers do not have an online shop, and that in 2023. Less than half of the retailers use omnichannel measures, even though the use has increased by 19% compared to the previous year.
But it is best to ask yourself: Which of these omnichannel measures does your company currently use?
Click & Collect
Click & Reserve
Return in Store
Ship from Store
Mobile App
None
Retailers are learning and understanding.
However, the evaluation of the study also shows that a learning process has begun: Retailers no longer see omnichannel only as a connection of sales channels and stationary branches with online measures, but increasingly as an instrument to enhance the customer experience. This can be seen as a significant change of mindset and shows how intensively the industry is dealing with digital benefits.
App or die. Or: How many channels does retail need?


The most important targeted steps of digitalisation in retail are therefore the expansion of online shops and the offer of an own app per brand or retail company.

Who can do omnichannel?
The Return-in-Store service has seen the greatest increase in awareness compared to the previous year, even more significant than Click&Reserve or Click&Collect.

Never again Old Normal.
A worrying observation is the partly decreasing number of merchants using benefits such as Click&Collect compared to the previous year, as now, after the lockdown, more customers are coming directly to the shops again and the hopes of the merchants for the old familiar "normal operation" are setting in. This is a very dangerous, retrograde development that can throw merchants back to technologically outdated sales practices.

All AI already or what?
With Metaverse, Augmented Reality and Artificial Intelligence, more digital ways of selling are coming onto the agenda. While the clientele would gladly accept more Metaverse offers if the corresponding offer was made available, almost 20% of retailers have not yet engaged with them at all. This increases the risk of a lack of technical expertise. On the other hand, it is positive that more than 70% of the retailers find these new trends very interesting.
Trend colour green?
Retailers still do not see sustainability as a relevant USP. Its importance continues to be underestimated, the topic of sustainability is perceived more as a temporary trend.
Would you like to learn more?
You can download the entire study with all news, industry and country findings here free of charge.
Stefano Viani ist Geschäftsführer von Blackbit digital Commerce GmbH. Er ist immer up to date, was neueste Entwicklungen und Trends im E-Commerce und digitalen Marketing angeht. Seit Jahrzehnten ist er für große und mittelständische Unternehmen Berater für die technische, optische und werbliche Optimierung von Webauftritten. Dabei entwickelt er insbesondere Konzepte und Maßnahmen für ein erfolgreiches Absatzmarketing.
Do you have any questions or would you like a personal consultation?
Stay up-to-date with our newsletter