With the help of the powerful open source platform Pimcore, you can manage enormous amounts of data. But what happens to data that is no longer needed? Our new Pimcore Recycle bin Cleanup module provides the answer.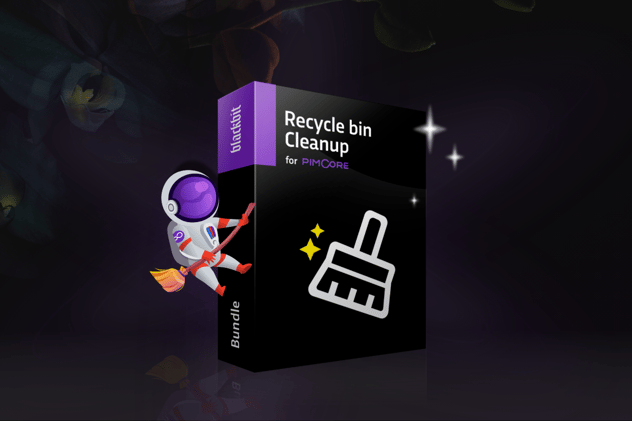 If you, as an admin, delete individual elements in Pimcore, they are moved to the system's internal recycle bin by default. Did you know that they remain there until you actively delete them? This is the default function in Pimcore. Depending on how long you have been using your Pimcore, large amounts of data have accumulated and are unnecessarily taking up your storage space.
Blackbit's Pimcore Recycle bin Cleanup
With our new bundle Pimcore Recycle bin Cleanup you can save your storage space - fully automated and individually configurable. Simply use the bundle to define a time period after which the items in your bin are automatically deleted. This makes your Pimcore leaner and completely removes the step of manual data cleansing - for more efficient processes in data management.
Here you can get the Recycle bin Cleanup Bundle
The bundle is currently available in version 1.0.0 and compatible with Pimcore version 5.4 and higher. You can get the new bundle including comprehensive documentation and GPLv3 licence in the Pimcore Marketplace or directly in our Blackbit shop.
He is our expert for conception and development of Pimcore-based master data management solutions, the development of reusable plug-ins as well as the practical implementation of interfaces between Pimcore and external systems. Rich in insights, he is therefore irreplaceable when advising customers on economic and technical challenges.
Do you have any questions or would you like a personal consultation?
Stay up-to-date with our newsletter