Selling successfully on online marketplaces Part 1: The idea
The idea - first-hand online marketplace knowledge.
Digitalized commerce has many faces. As an agency for digital commerce, we always keep an eye on market developments and change with our customers' challenges. And because the sale of products via sales platforms such as Amazon and ebay is undoubtedly an essential aspect of digital commerce, it is important for us to build up comprehensive, in-depth expertise in this area as well.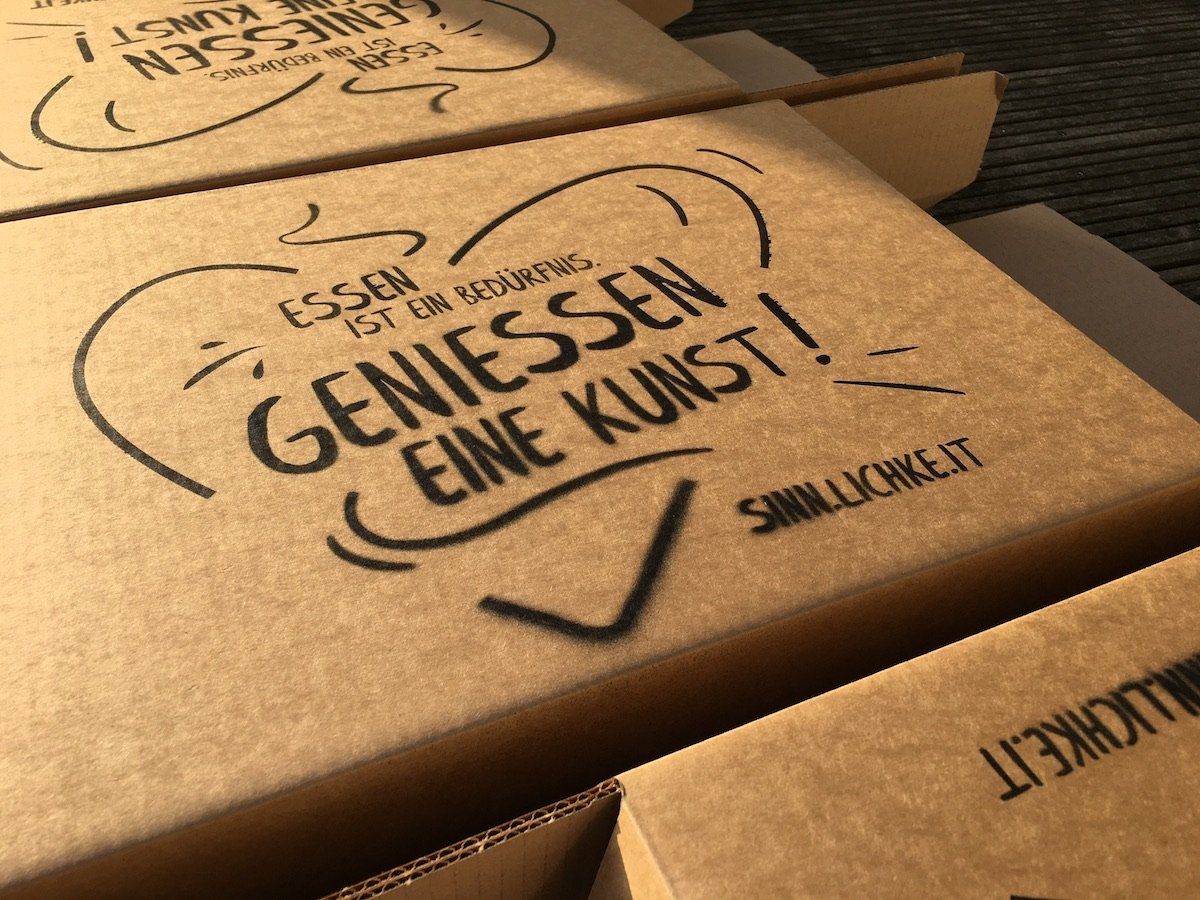 Which online platform is suitable for selling my product range? What do strong-selling product presentations look like on the different marketplaces? To what extent do the business models of the individual marketplaces differ and what formal requirements must be met? Whether as an alternative to your own online store or as an additional sales channel: Online marketplaces such as Amazon and Co. offer many companies the opportunity to acquire new customers and increase sales - if you know what's important!
For this reason, we also want to offer our customers sound know-how and tried-and-tested services in this area. As an internal training project, we have therefore launched the "Sinn.lichke.it" project: our own product range of high-quality culinary gift sets, which we have put together against the background of our close ties with the delicatessen wholesaler Viani Importe GmbH and sell via various online marketplaces.

In our blog series Successfully Selling on Online Market places, we give you an exciting behind-the-scenes look at our entry into the world of online marketplaces - from the development of a product idea with added value and creative conception to the first steps as a marketplace provider on Amazon, ebay and DaWanda to stumbling blocks that companies should avoid as marketplace providers.
In the next part of our series, you will find out which product idea our project is based on, which platforms we use for distribution and what special features the buyers of our Sinn.lichke.it gift sets can look forward to.
Curious now? Find out more now at Sinn.lichke.it