Our time is fast-moving, our world networked and our possibilities almost endless. The great constants in life are becoming rare. But that's what makes them so valuable. That's why we at Blackbit are really happy that some of our team members have been with us for more than a decade. In the first part of our new series we would like to introduce you to one of these faces.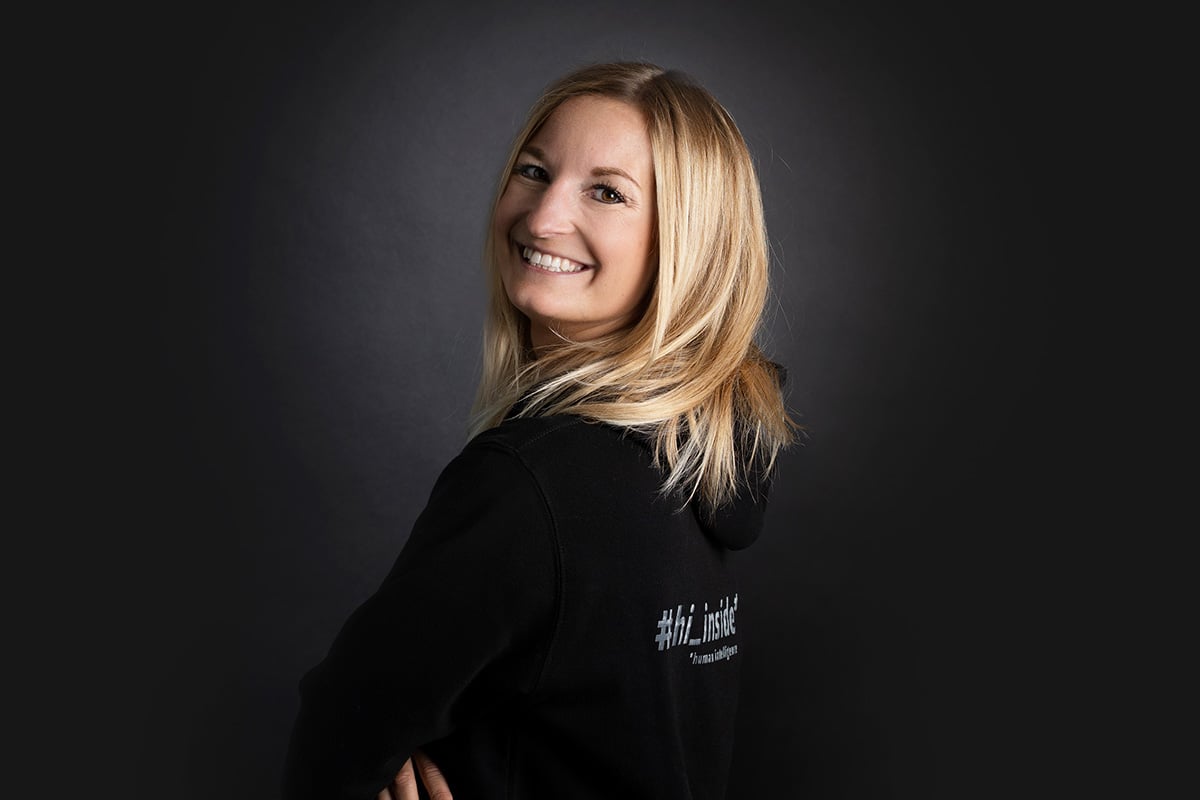 She is our art director and tribe master of the Blackbit digital marketing tribe. The sunshine of the agency with a soft spot for plants, interior design and beige sandals knows exactly what matters. Because the dog mama is one of the dinos at Blackbit, even if you can't tell by looking at her. Her clients appreciate her for her constant performance, her creative concepts and the always positive mindset. Her colleagues know that she has an answer for everything, and if that's not the case, she knows where to get it. We proudly present: SISKA.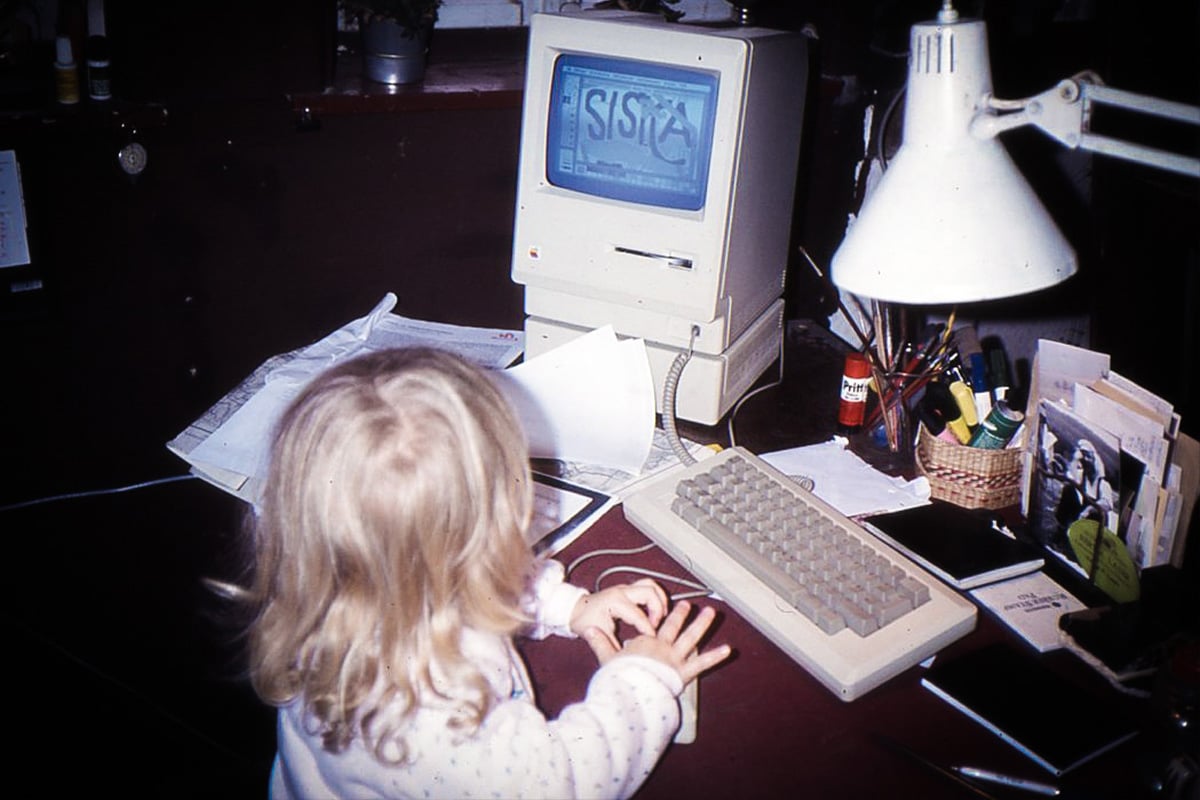 Hello Siska! Thank you for taking the time to share with us a glimpse of your time at Blackbit. How did you come to Blackbit and when did you start with us?
Hi Anicia! Sure, let's enjoy looking back together. I joined Blackbit in 2006, right after my 2nd year of training as a media designer for digital & print. Wow, that's over 16 years ago now too!
At that time, I completed my training at Blackbit, and then directly took over the support of the car dealership group Südhannover. From ad design to flyers and posters to image editing including retouching, color correction and cropping, I did it all.
It was straight down to the nitty-gritty! In which position did you start back then? Do you remember what special skills you brought with you? From the perspective of a digital agency, I find it interesting what technologies were current at the time.
After completing my apprenticeship, I actually directly followed up with a part-time degree in communications. I just had the feeling after my training that I wanted to deepen my advertising knowledge beyond my creative implementations. Conceptual, strategic marketing fascinated me and the fact that there could be many things behind the term "media design" made it clear to me once again: I would like to further professionalize myself and broaden my horizons. With Blackbit, that was possible.
While today the Adobe Creative Suite is standard, back then it was still in its infancy, and I actually still learned the Quark Xpress and Freehand programs. But then the Adobe programs quickly became the market leader.
All right. What was your first impression of Blackbit?
Everyone is easy-going, on a first-name basis, and totally nice. From my point of view at the time, it was a "really great" agency ? .
Speaking of agencies, has working in an agency always been your dream job? How do you feel about your everyday life in a digital agency?

It's exactly my thing! The work is so diverse, varied and sometimes unpredictable. Of course, that makes it a bit stressful from time to time, but I grow from these challenges. For some, this is a reason to move to a company to work long-term on a single project or for a single client. But for me, it's the daily challenges that are appealing! A "last minute panic" like that releases a lot of adrenaline and pushes me to my best.
In your 16 years at Blackbit, you've certainly seen a lot of changes. What have been the biggest changes for Blackbit, the industry, but also for you?
The answer is not surprising, but in my area of digital marketing it was definitely the change to digitalization. This seems familiar and self-evident at first, but digitalization has had and continues to have an immense impact on agencies, employees and individuals.
Social media didn't play a role back then, even Google Marketing was still in its start-up phase! But my field of activity has changed fundamentally, or rather expanded. While in the beginning I was exclusively concerned with print products, today my focus is on online marketing. The success of print advertising used to be difficult to measure, whereas today we have many tools and platforms for measuring, evaluating and assessing our online campaigns. Partly because of this, the market has also become much more fast-moving, and in some cases you have to sprint hard to keep up and jump on trends. The input and challenges are constantly growing, so it's essential to regularly expand your horizons. Learning happens every day now and with every project.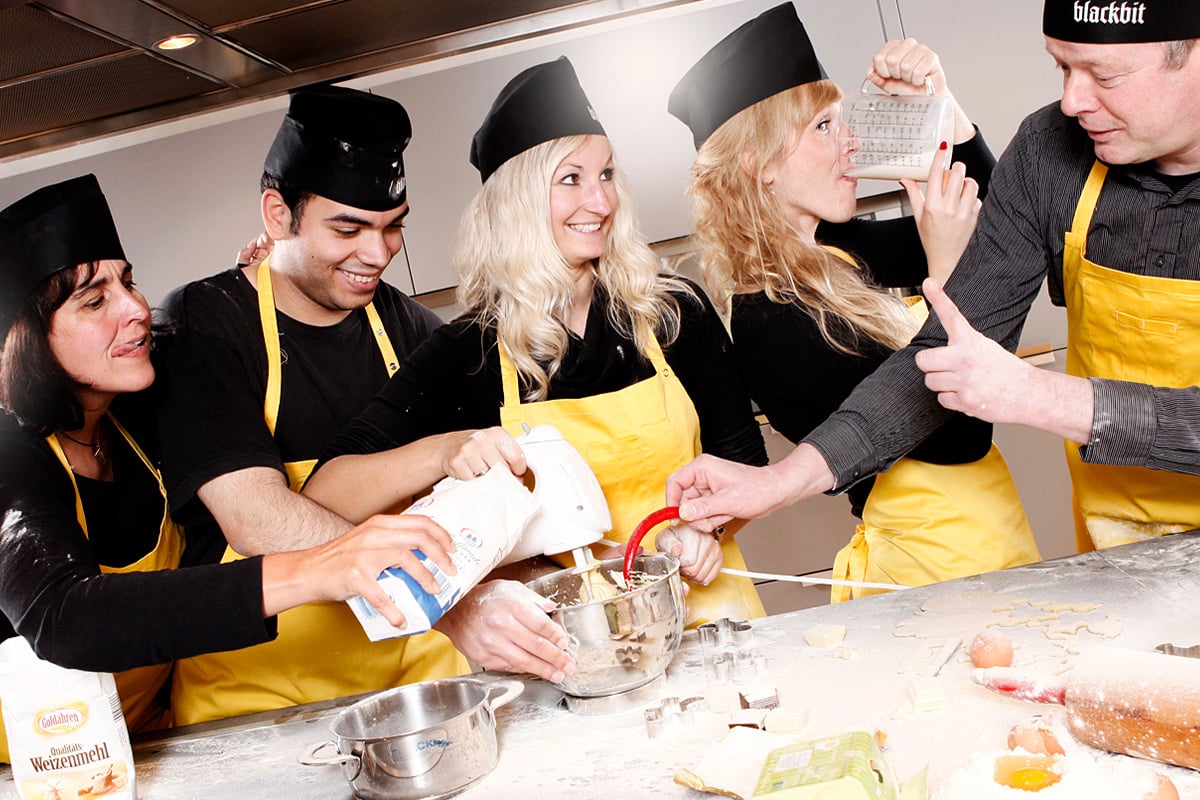 With all the challenges - what made Blackbit attractive back then and what is special about our company for you today?
First and foremost: the working atmosphere and the colleagues. Thanks to them, I enjoy coming to the office even on bad days. I'm also happy about the way I've been supported here, how I've been able to develop and how I can continue to do so. In principle, a new challenge awaits me every day, so it never gets boring. Not to forget the many freedoms the company offers me: from home office, to remote working from the Hamburg office (which I really enjoy!) and the possibility to take my little dog Baby (our little office fairy on four paws) to the office.
Summarize it for us again, please: What did your personal development at Blackbit look like?
From trainee to Tribe Master, from print to online marketing, from pure graphics to consulting and conceptual support. I am happy that I can now take on so much responsibility. That suits me AND I enjoy it! What more could you ask for?
You're right! Now it's time to put your work in the spotlight: What was your greatest professional success? Which project do you remember most?
Okay, my top three are:
The organization including location scouting and supervision of the photo shoot of our client Bikeleasing in one of the most beautiful cities in Germany: Hamburg!
The development and implementation of the nationwide campaign for the RAL Quality Association and the Window and Facade Association.
And most recently: the development of a new corporate design for our client Göttingen Tourismus. This has always been a burning issue for me, because as a native of Göttingen, my heart naturally beats for the region!
Finally, a highlight that simply makes my purple heart beat faster and gives me an incredible amount of fun every time: The support of BG Göttingen, where photographer Mirko Plha and I get to really let off steam during the campaign shootings. And of course every pitch we win!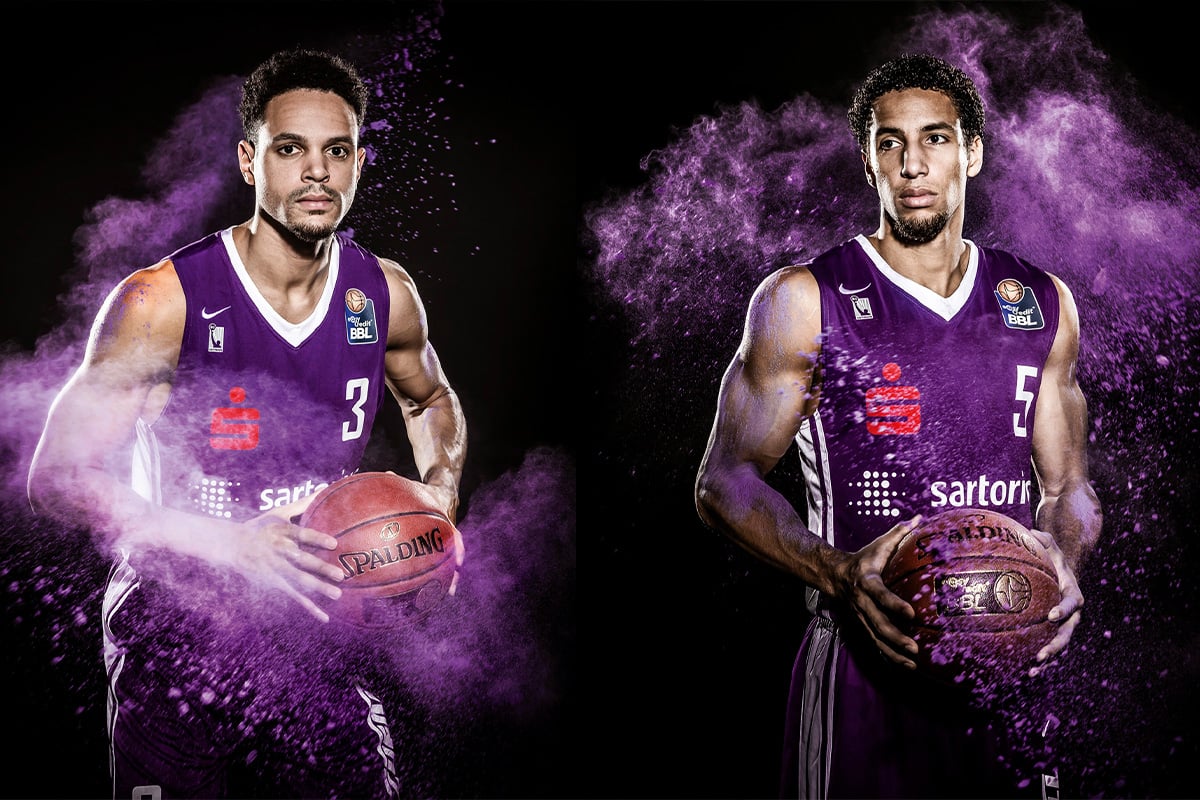 After so many years, I'm sure you have one or two groundbreaking tips, don't you?
Sure! Our Leadership Principles already describe very well which qualities you should have for a successful everyday life at Blackbit. But if I summarize it briefly, I have five, no, six tips:
Clearly on number 1: Teamwork! Only through good cooperation and collegial support will one's own work be better and more successful.
Appreciation, for oneself and in dealing with others. The be-all and end-all for success!
Fair interaction within the team.
Keeping a cool head, even when you feel overwhelmed. Take a deep breath.
Sometimes you have to acknowledge that you can't give 150%. Especially if the project budget doesn't allow it - even if you have to hold on to one or the other idea.
Challenges make you stronger. We grow with ourselves, the requirements of our customers and the processes within the team.
Okay, it's noted! Now for the conclusion: What was your best Blackbit moment?
Two very different situations: On the one hand, it was the happy ski trip to Austria together, and on the other hand, it was the strong cohesion of the team since the outbreak of the Ukraine war. Both experiences showed me: Blackbit is more than just a job for me.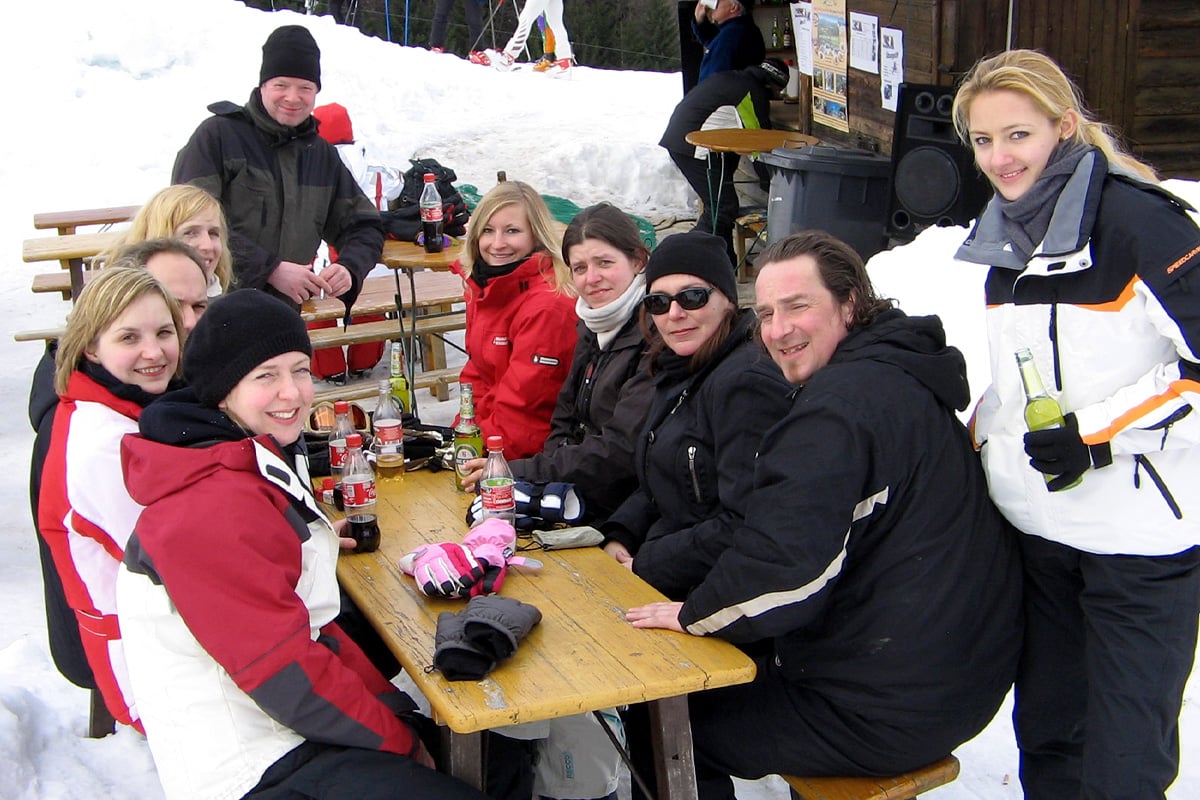 Thank you for your commitment over all these years, dear Siska! We appreciate you very much for your perseverance, creativity and cordiality! You always keep an eye on all tasks, push our projects and have an open ear for the concerns in the team.
Here's to many more years of trustful cooperation, successful pitches and of course the obligatory Sushi Wednesday!

The whole team says: Congratulations on 16 years of Blackbit, dear Siska!
Stefano Viani ist Geschäftsführer von Blackbit digital Commerce GmbH. Er ist immer up to date, was neueste Entwicklungen und Trends im E-Commerce und digitalen Marketing angeht. Seit Jahrzehnten ist er für große und mittelständische Unternehmen Berater für die technische, optische und werbliche Optimierung von Webauftritten. Dabei entwickelt er insbesondere Konzepte und Maßnahmen für ein erfolgreiches Absatzmarketing.
Do you have any questions or would you like a personal consultation?
Stay up-to-date with our newsletter