Website relaunch made for and by Blackbit
Our method for an outstanding user experience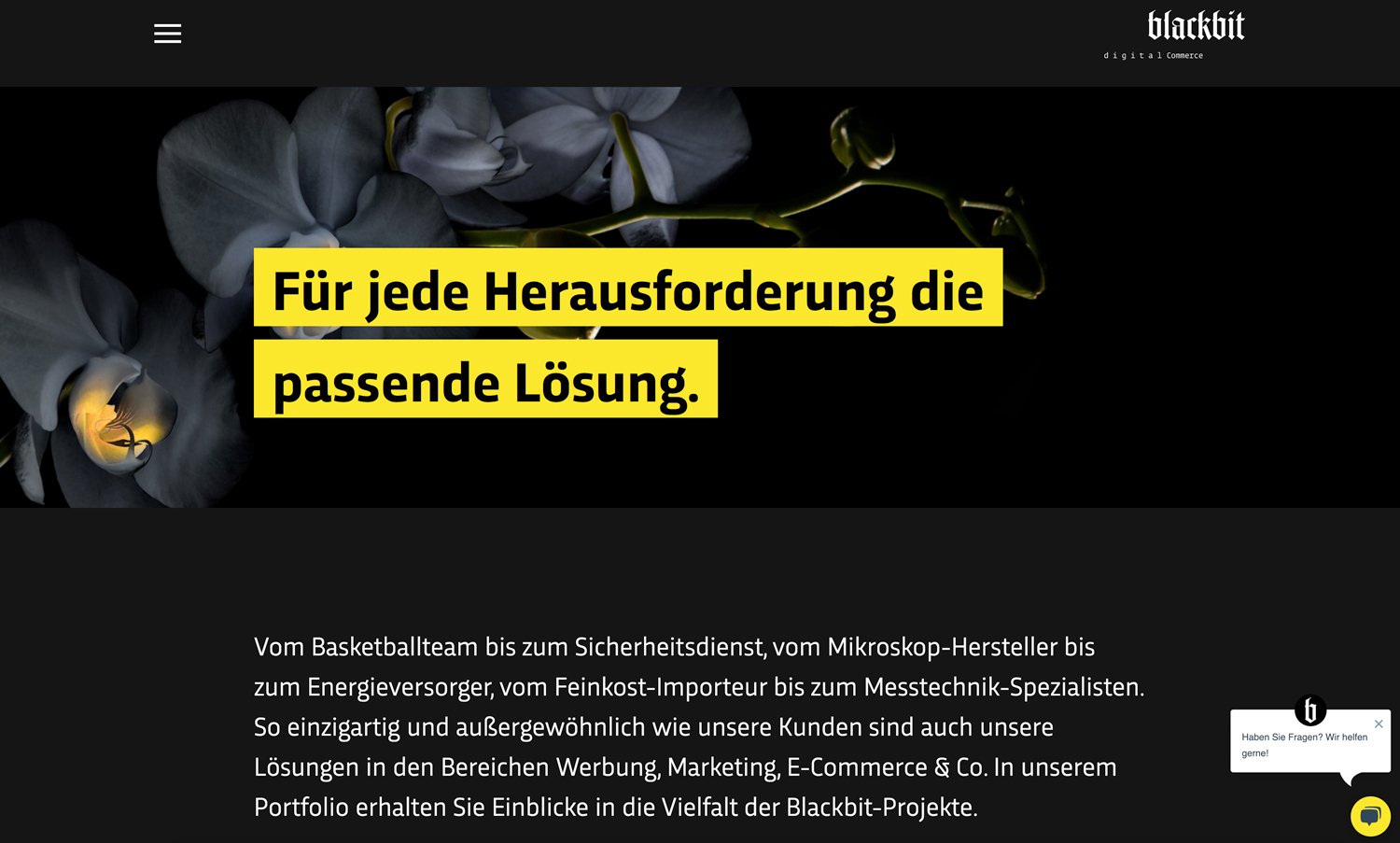 It's beautiful, our new agency homepage, there is a little bit of pride in it! Note to the developers and designers: Great job! A little praise to us is allowed at this point, because after the hard work for our new location in Kiev, our newly designed website finally sees the light of day. And it was really a great achievement to realize this relaunch besides the daily job.
Of course, the relaunch is not just for the sheer joy of it: rather, you could say it's a milestone that now transports our internal development to the outside world - yes, that actually sums it up very well!
We have evolved, are taking the next step in the digital future and want to make it possible for you to experience what we mean by outstanding user and brand experience. A sleek and sophisticated Responsive Design meets content-rich and well-organized. Of course, we remain true to existing values and continue to put people as users, our business partners and employees at the center of everything we do. All this, wrapped in a new robe in our corporate design, promises to be a successful start into an exciting and thrilling future!
What we want to express with our fresh website and which technical innovations are hidden behind it, we will shed some light on in a small series of articles here in the near future:
If you want to stay up to date, just subscribe to the newsletter on the right.
Want a little foretaste?
This is what you can expect here soon:
Presentation of our organizational model based on the Spotify principle.
E-Commerce by Blackbit - our 3-C-method
Blackbit Goes International
Responsive Design on a new level - Web Goes 4k
Blogging is not an end in itself - Our blog up close and personal