Whether digital or analog - Yulia's eye sees every detail
Yulia's alert eye misses no detail: from the user interface of a web application to a pillowcase. She refines every detail until the overall concept is coherent. Her holistic approach creates a positive experience for all users - from furniture to the World Wide Web.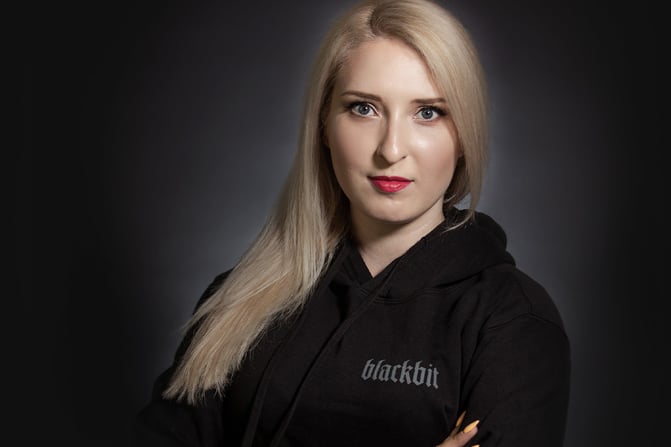 Everything Yuliia touches is well thought out. The UX/UI designer from Kiev is inspired by the thoughts of cognitive scientist and Apple User Experience Architect Donald Norman. She is passionate about expanding her knowledge in the field of user experience design, creating digitally usable services that give users a positive experience with unobtrusive and intuitive design. Her sharp mind always keeps the customer lifecycles in focus during her design and development processes and ultimately, undetected in the background yet effective, shapes the user experience of many users.
Work-life balance is not a foreign word for her, but a lived daily routine. She takes her sensitivity for user requirements and her eye for detail with her into the evening. To achieve this, she changes the room, but not the mindset, and creates beautifully detailed embroidery for cushion covers on the weekends. The perfect sofa with optimized feel-good factor is also appreciated by her cats, who have found a loving home with Yuliia after their existence in the shelter.
Here's to morning scrums and coffee with colleagues, welcome to Team Blackbit, dear Yuliia!