In today's digital era, there are numerous factors that can have a decisive influence on the success of a company in online trade. Price alone is no longer the decisive factor, although it is still important. Quality, brand, customer service and, above all, user experience are crucial criteria that must also be taken into account.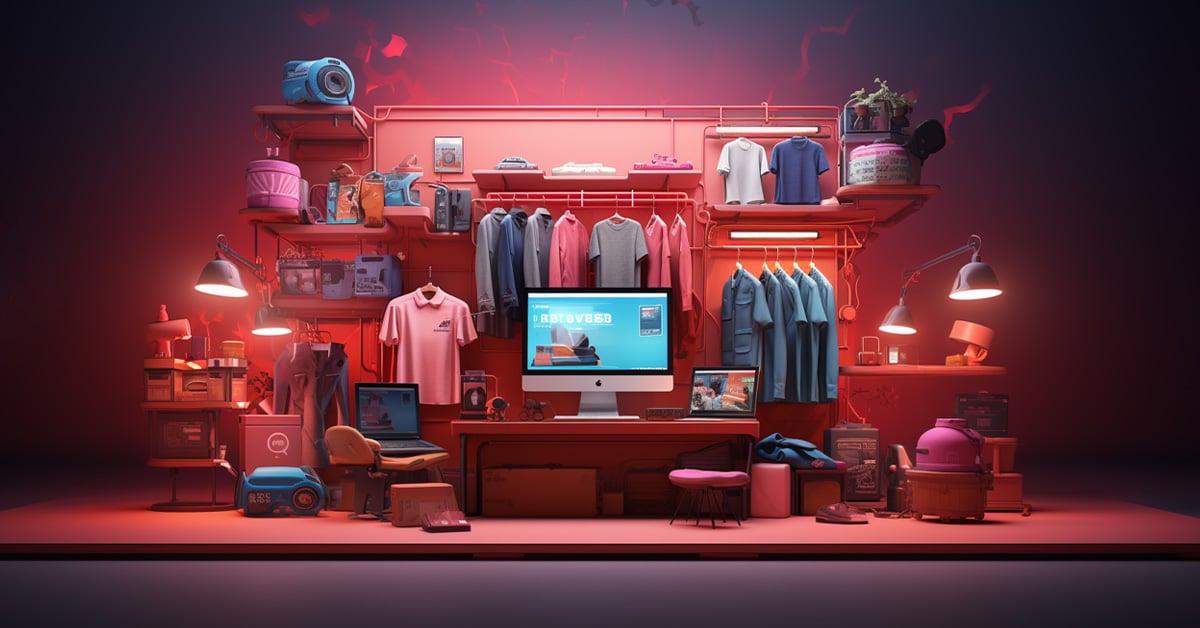 User experience is becoming increasingly important as a differentiating factor in online retailing
The brand and user experience is at the heart of our digital commerce consulting services and is now more than ever a decisive factor in standing out in a highly competitive environment. For this reason, optimising the customer and user experience is a recurring theme in our Digital Commerce Performance Roadmap - a methodology we use to continuously develop our clients' platforms. For an outstanding user experience, we implement user-friendly platform navigation, personalised recommendations and fast, straightforward checkout processes.
As the platform matures and becomes more optimised, we recommend that our clients broaden their view. Other departments and processes should be integrated into the customer journey so that the subsequent processes do not disrupt the user experience previously optimised in various iterations. For example, the service area, the returns process or the stationary trade can be included.
In our opinion, the integration of online and offline commerce in particular requires special attention. By integrating online and offline channels, retailers can offer their customers a variety of benefits: For one, a seamless shopping experience enables higher customer satisfaction. Customers can seamlessly switch between the online and offline shop and purchase their desired products in the way that is most convenient for them. This makes the overall shopping experience more enjoyable and stress-free. At least in theory. Critically, we have to ask ourselves whether there is not even a danger of stationary retail being left behind by the continuous optimisation of online platforms by means of powerful search and filter functions, extensive product information as well as AI-supported personalisation and recommendations. The thoroughly optimised online user experience is countered by a shortage of skilled workers, high rental costs, limited space availability, traffic and parking problems.
For an outstanding user experience, it is crucial in retail to create a seamless connection between online and offline business.
By integrating online and offline business, it is possible to leverage the respective strengths of the channels and compensate for the weaknesses. To meet the challenges of building an outstanding multichannel user experience, our partner Shopgate offers a solution. The following Shopgate functions make it possible to circumvent many hurdles and significantly shorten the time-to-market:
Store availability: With this function, customers can check the availability of products in different shops. This allows them to better plan their purchases and decide whether to buy online or go to the branch. This increases customer satisfaction and promotes customer loyalty.

Click& Reserve: With Click & Reserve, customers can reserve products online and then pick them up at the branch. This offers customers flexibility and convenience as they can be sure that the product will be available when they come into the branch. It encourages shop visits, which means additional sales opportunities for the retailer.

Click& Collect: Similar to Click & Reserve, Click & Collect allows customers to buy products online and collect them from the shop. This option offers customers the convenience of online shopping and the guarantee of being able to collect the product directly from the shop.

Shopping apps: Shopgate allows the creation of customised shopping apps. These apps can enhance the shopping experience by providing personalised recommendations, notifications of sales and other features. They can also help build customer loyalty by providing another way for customers to interact with the retailer.

Ship-from-Store: This feature allows retailers to ship orders directly from their shops. This can reduce delivery times and increase customer satisfaction. It can also help reduce costs and improve efficiency by reducing the need to move products between warehouses and shops.

Clienteling: Sales associates can use this feature to provide personalised recommendations and assistance to customers. This can improve the shopping experience and strengthen customer loyalty.

Return-in-Store: This feature allows customers to return online purchases to the shop. This is convenient for customers and helps to increase customer satisfaction. It can also reduce costs for retailers by reducing the need to ship returns.
Why is a multichannel experience so important?
A multichannel experience is critical for today's online shopper. It allows customers to move seamlessly between different sales channels, such as online shops, mobile apps, social media and physical shops. Here are some reasons why a multichannel experience is important:
Increased customer satisfaction: customers appreciate the convenience and flexibility that an omnichannel experience offers. For example, they can research a product online, try it in a physical shop, and then buy it through a mobile app. Or they can buy a product online and pick it up or return it in a shop (click-and-collect and return-in-store).

Improved customer loyalty: A seamless omnichannel experience can help strengthen customer loyalty. When customers have positive experiences across channels, they are more likely to shop with the same company again.

Increased sales: Studies have shown that customers who shop across multiple channels tend to spend more than those who only use a single channel.

Better understanding of customers: By interacting with customers across multiple channels, businesses can gather valuable data and gain a better understanding of their customers' behaviour and preferences. Based on these insights, personalised marketing campaigns can be created or the customer experience can be further optimised, for example.
In summary, the user experience in online retail is a decisive factor for the success of a company. Besides price, quality, brand, customer service and, above all, the seamless integration of online and offline commerce play an important role.
By leveraging various features such as store availability, click & reserve, click & collect, shopping apps, ship-from-store, clienteling and return-in-store, retailers can offer their customers an outstanding multichannel experience that leads to increased customer satisfaction, improved customer retention, higher sales and better customer understanding. Such an omnichannel experience is critical to retail success today.
If you would like to learn more about optimising the user experience and integrating online and offline retail, we would be happy to help. Get in touch with us!
Stefano Viani ist Geschäftsführer von Blackbit digital Commerce GmbH. Er ist immer up to date, was neueste Entwicklungen und Trends im E-Commerce und digitalen Marketing angeht. Seit Jahrzehnten ist er für große und mittelständische Unternehmen Berater für die technische, optische und werbliche Optimierung von Webauftritten. Dabei entwickelt er insbesondere Konzepte und Maßnahmen für ein erfolgreiches Absatzmarketing.
Do you have any questions or would you like a personal consultation?
Stay up-to-date with our newsletter