On November 7, we learned about new software developments and listened to exciting practical reports at the Analytics Summit 2018 in Hamburg. The conference is the only one of its kind in Germany and the largest in Europe.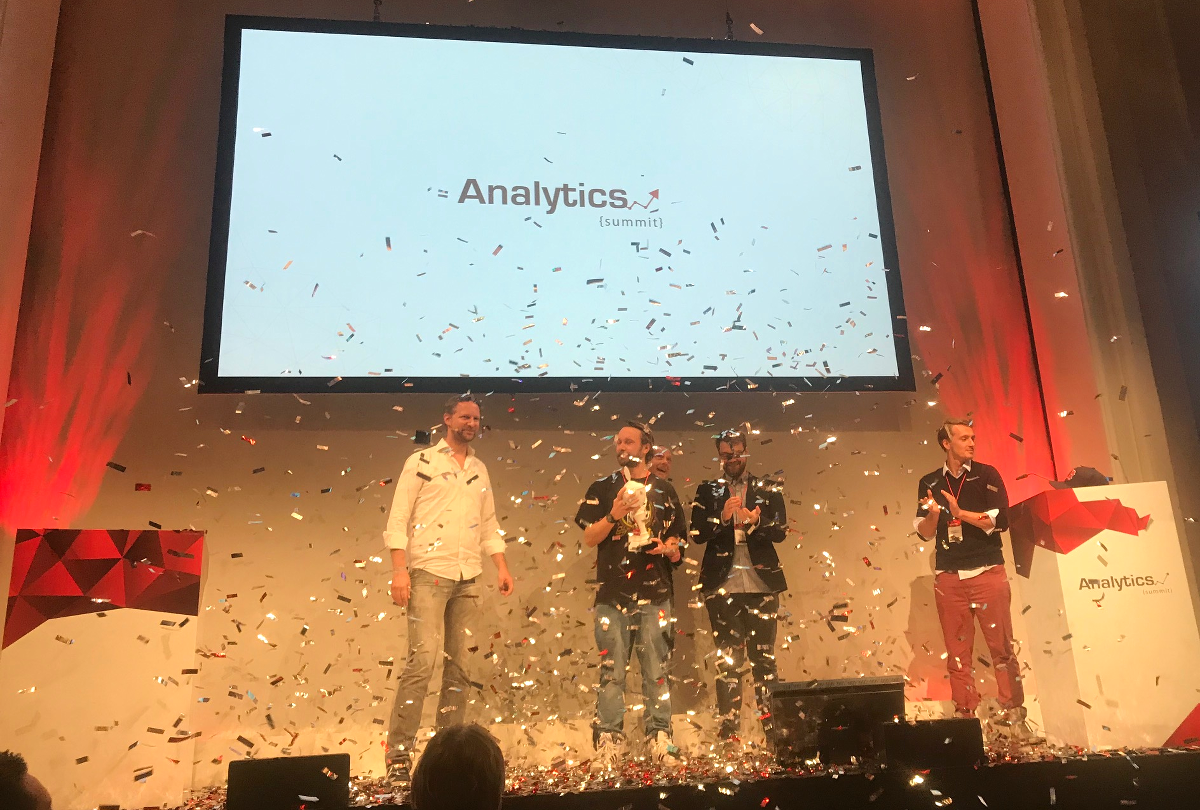 Where is the Google Analytics journey heading?
At the Analytics Summit, Google employees announced the next developments of the popular analytics platform. Here is an overview of the most important trends:
High compatibility: not only can Google products be combined with each other more and more effectively. Developers are also working to ensure that Google Analytics can be seamlessly connected to a growing number of third-party marketing tools. This reduces the number of separately interpreted data silos, and user behavior can instead be analyzed centrally across more and more channels.
Increasing analytics accuracy: The analytics data collected is becoming even more granular. For example, not only general demographic data is collected, but actual user signals are included to a greater extent. This means that even the most complex analysis requirements can be met.
Improved user-friendliness: Google tools are to become easier to use for small and medium-sized companies. Artificial intelligence (AI) supports, for example, the creation of ads with Google AdWords.
Significance of Google Analytics trends for digital marketing
The further development of Google tools has clear implications for search engine marketing: the ongoing improvement of the data basis means that ads can be addressed even more precisely, right down to personalized targeting. This means that less and less irrelevant, disruptive advertising is needed.
The increasing use of AI allows the design and targeting of Google AdWords ads to be more automated and based on user signals. In the future, the focus of the agency's services will therefore no longer be the mere placement of ads, as this can largely be realized by intelligent algorithms. "Instead, it is our task as an agency to draw the right conclusions from the variety of analytics data and the results of advertising measures and to provide our customers with competent advice on digital marketing," says André Reß, SEA and SEO expert at Blackbit.
Analytics power users report from corporate practice
Another important component of the Analytics Summit 2018 were user reports from practitioners from agencies and business. Here we received inspiring suggestions that are also interesting for our customers. For example, Michaela Linhart from Women's Best presented ways to use customer data from Google Analytics to personalize the website via Google Optimize. The presentation by Matthias Braier (kfzteile24) was also exciting: The speaker presented the specifics of analytics projects for a globally operating online store and showed how a single-container approach can be successfully implemented with constantly changing data bases.
The Analytics Award was presented as the "Oscar of the Google Analytics scene" (see photo). In the so-called Analytics Challenge, four finalists from Hamburg, Berlin, Cologne and Munich had been nominated beforehand, who had gained highly interesting insights using Google Analytics data or had made a special individualization of the implementation. In the end, Lars Schmidt from Berlin took home the trophy for his "Extended e-commerce function for impressions with scroll tracking".
Anett Michael is an experienced blogger for various topics of online marketing, but also writes texts for websites and online shops. Besides search engine optimized web texts, she also formulates effective ad texts for effective search engine marketing. As a specialist for social media activities, she also feels at home on all social platforms and designs crisp posts for customers.
Do you have any questions or would you like a personal consultation?
Stay up-to-date with our newsletter