On 1 February, Patrick Bitzer will have been with the company for ten years. In our interview with him, we look back at his beginnings at Blackbit, personal highlights and how he and the agency's business have developed over time.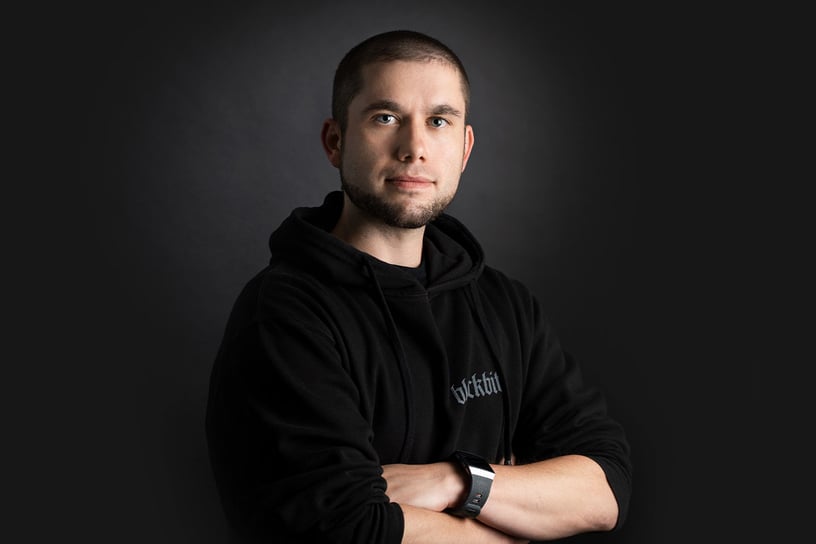 Hi, it's great that you're taking part in our little series #loyaltothecore. Shall we get straight into it?
Yes. 😊
Tell us something about yourself! What's your name, how did you come to Blackbit and when did you start with us? Do you remember what was trending at the time?
My name is Patrick and I joined Blackbit in February 2013, having previously worked for a year at a small company whose remit was also web development.
Funnily enough, the application process was a three-day thing: I wrote my application on a Wednesday evening, looked it over again a day later and sent it to Stefano late on Thursday evening.
On Friday morning I already got the feedback that he would like to meet me. In the afternoon I visited Blackbit and Stefano introduced me to the company. Last but not least, he asked me directly when I could start.
In which position did you start at that time? What training or special skills did you bring with you and what technology was current at the time?
I started with 20 hours per week and was responsible for web and shop development based on xt:Commerce 3 and xt:Commerce 4. Due to my training as an IT specialist, I already had skills in different areas of web development. Some knowledge of server architectures and Linux were also part of my portfolio.
What was your first impression?
I already had a good feeling when Stefano showed me around the company at the end of 2012. At that time, there were still two colleagues on site. I felt comfortable from the first moment and could hardly wait to start the job.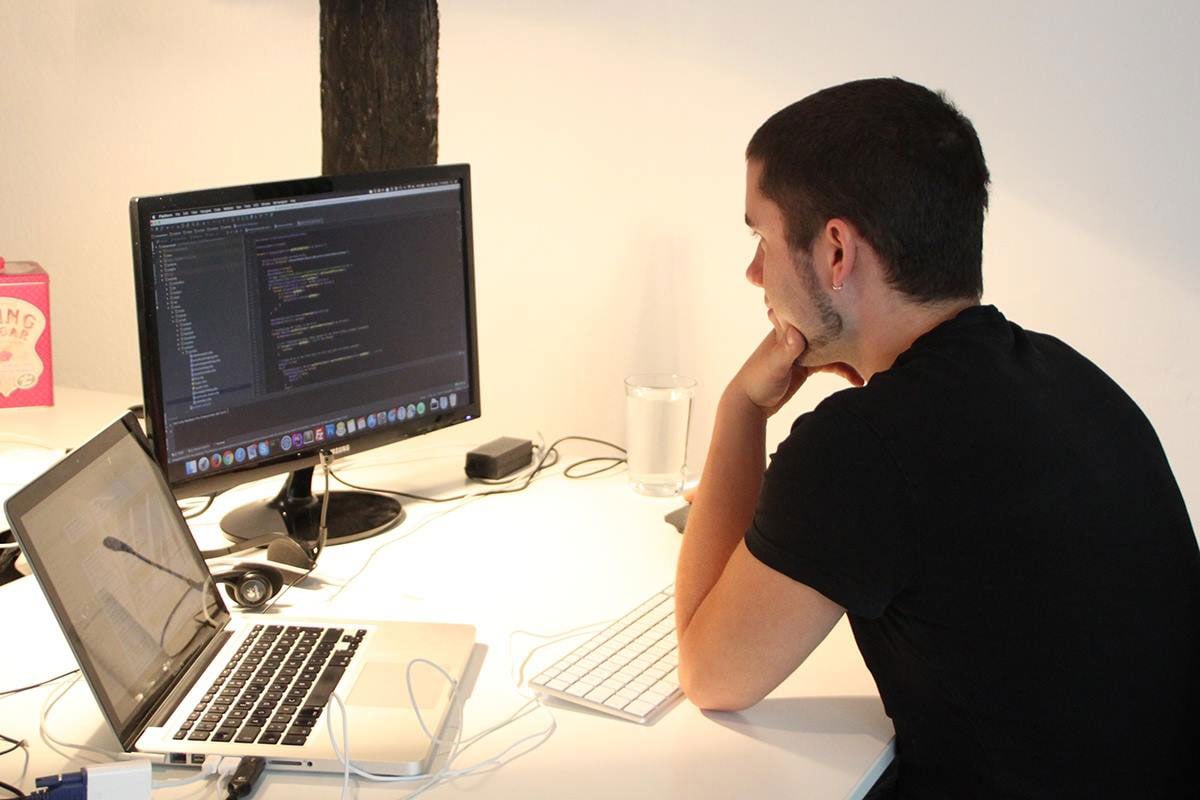 Has working in an agency always been your dream job? If so, what made you choose this path?
At that time, I had no idea what a day at the agency would be like. But even the first few days were promising for me.
Looking back over the years: What were the biggest changes for Blackbit, the industry and therefore also for you?
One of the biggest milestones was the continuous digitalisation, which was also noticeable in the order situation and the upcoming projects: Clients were now not only commissioning online shops, but also systems and architectures that allowed them to maintain product data more professionally.
What made Blackbit attractive back then and what is special about our company for you today?
From my first conversation with Stefano, I had a good impression of the management level and I was also enthusiastic about the togetherness of Blackbits. I really appreciate the fact that my tasks challenge me every day.
Blackbit has become a part of my life over the past ten years. I spend a third of my day at the agency and I can definitely say that you can talk to your colleagues not only about work, but also about private things. Here everyone has an open ear.
What opportunities did and do you have to develop yourself? How would you describe your personal development?
The fact that one's own ideas are always highly valued and that one expands one's personal horizons through the experiences in the projects gives us a lot of creative possibilities. I would say that I have been able to expand my knowledge and experience considerably over the past ten years.
Time to put your work in the spotlight: What was your greatest professional success? Which project do you remember most?
As far as I can tell, I have had many, many small successes because I have been involved in countless projects. And by being able to make important contributions on a regular basis, I have secured my place in the company. There are a few projects I remember, but none were sooo special now. 😋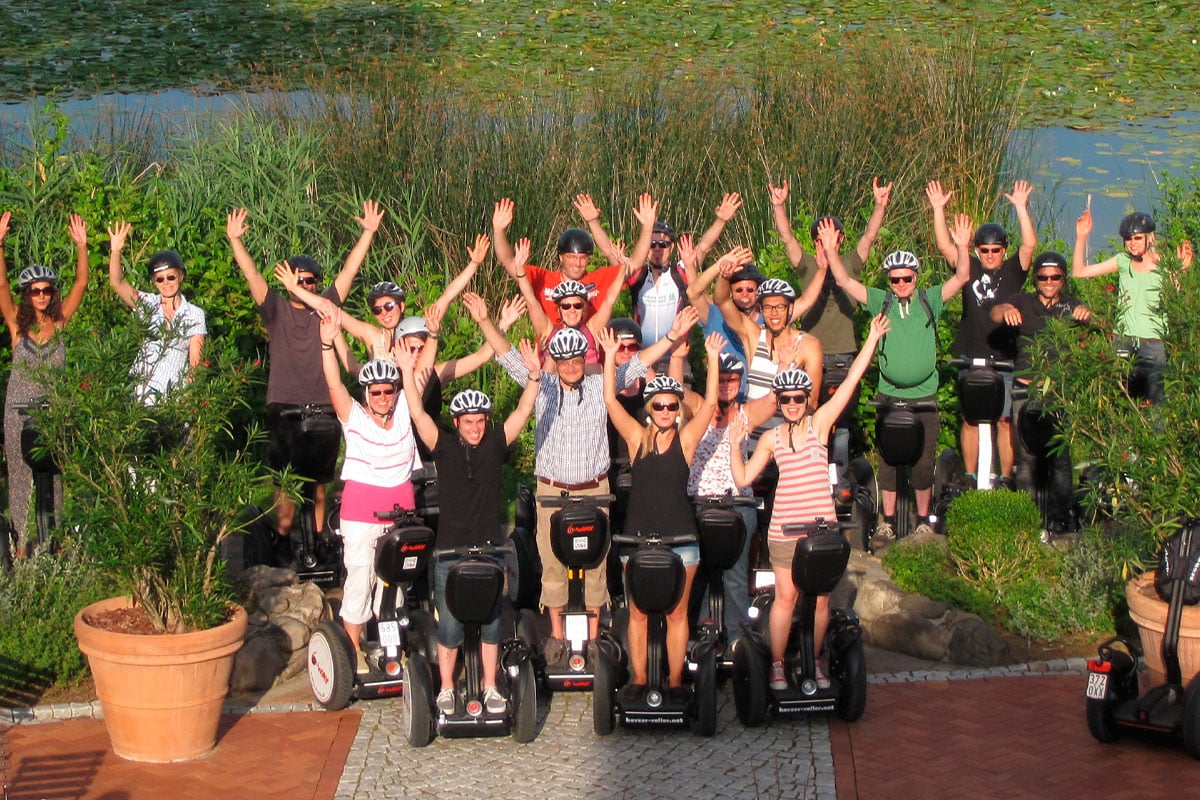 After so many years - will you tell us one or two tips that you have found groundbreaking, valuable or particularly helpful over the years?
When you work at Blackbit, you don't have to be afraid that you can't do something: Just try to find or implement a solution over a period of time. If you don't succeed, feel free to ask your colleagues. No one will tear your head off. Everyone has their experience and providing knowledge adds to your own value and that of the company.
Finally, can you tell us what your best Blackbit moment was?
There have been many different Blackbit moments over the years. Especially the joint trips and events are always special.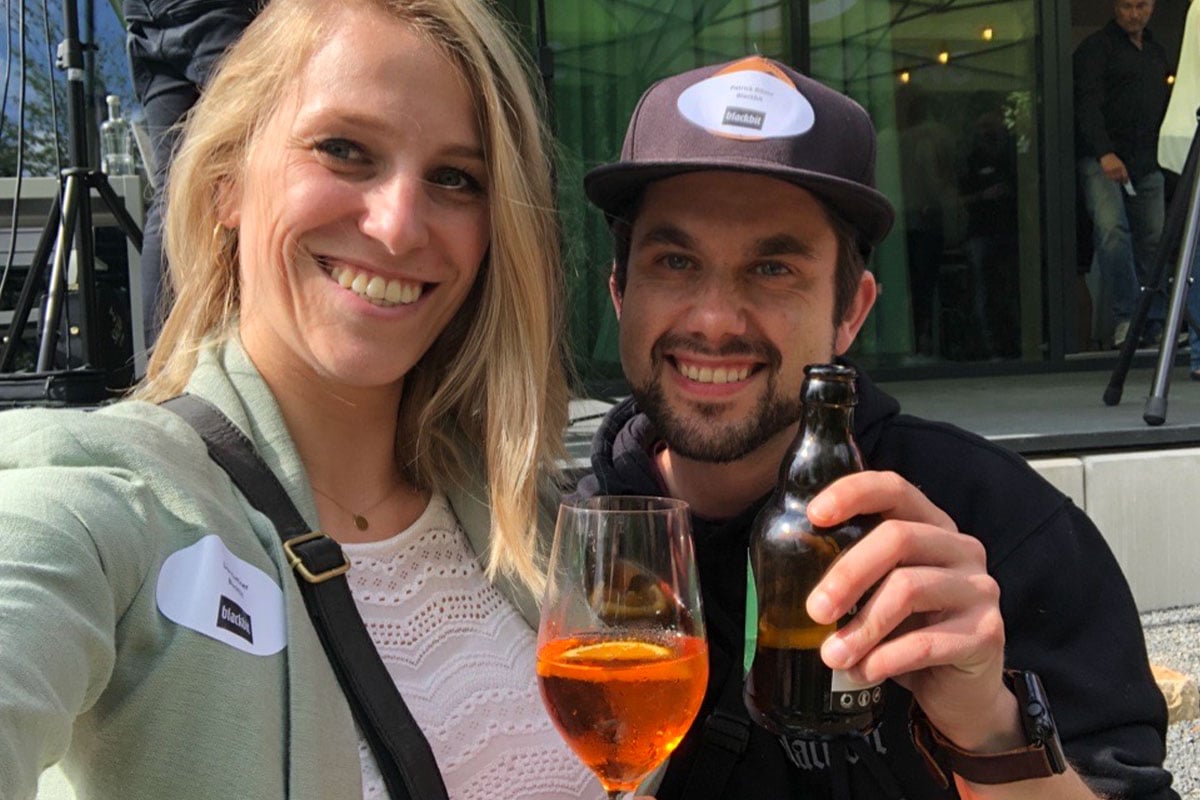 Thank you for your time, Patrick - now as well as in the past ten years. 😊
Stefano Viani ist Geschäftsführer von Blackbit digital Commerce GmbH. Er ist immer up to date, was neueste Entwicklungen und Trends im E-Commerce und digitalen Marketing angeht. Seit Jahrzehnten ist er für große und mittelständische Unternehmen Berater für die technische, optische und werbliche Optimierung von Webauftritten. Dabei entwickelt er insbesondere Konzepte und Maßnahmen für ein erfolgreiches Absatzmarketing.
Do you have any questions or would you like a personal consultation?
Stay up-to-date with our newsletter