When online and offline retail successfully merge, customers benefit from a consistent user experience and convenient service options - and retailers from increased sales and more stable customer loyalty. We show how to make a successful start in omnichannel retailing.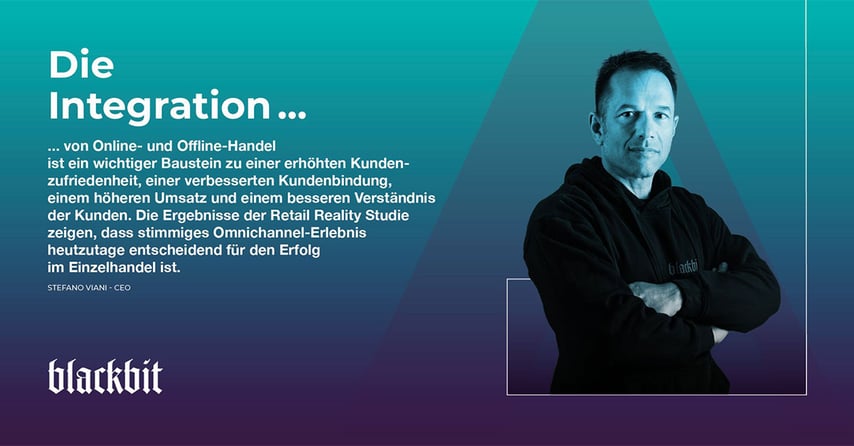 In the intense competition for new customers and the constant effort to retain existing shoppers, we recently addressed the crucial role of a functioning multichannel distribution for the retail trade. Higher customer satisfaction, stronger customer loyalty, increasing sales and an overall stronger understanding of your customers are the results of a successful multichannel approach. With a new partnership, we would now like to support you in taking the first step towards high-turnover omnichannel retailing.
The omnichannel platform of our choice: Shopgate
With Shopgate, Blackbit has deliberately chosen a partner platform for modern online commerce that opens up the path to full omnichannel sales for you. For this, Shopgate offers the following package of multichannel functions:
Shopping apps: Shopgate allows you to create customised shopping apps. These apps can significantly enhance the shopping experience by providing personalised recommendations, notifications of sales and other features to interact directly with customers.
Click& Collect: Similar to Click & Reserve, Click & Collect allows customers to buy products online and pick them up in-store. This option combines the convenience of online shopping with the guarantee that the product is in stock in the shop and can be taken away directly.
Return-in-Store: This feature allows customers to return products purchased online to the shop. This is often convenient for customers and helps to increase their satisfaction. It can also reduce the costs retailers incur from returns.
Click& Reserve: Click & Reserve allows products to be reserved online and then collected from the shop. This adds flexibility and convenience because customers can be sure to get the product they want at the shop. In this way, this service encourages visits to the branches and creates additional offline purchases.
Store availability: This feature allows customers to check the availability of products in different shops in real time. This allows them to better plan their purchases and decide whether to buy online or go to the shop. This increases customer satisfaction and promotes customer loyalty.
Ship-from-store: Direct shipping from a shop can noticeably shorten delivery times and thus increases customer satisfaction. In addition, the costs for shipping between the warehouse and the branch are reduced.
Clienteling: Sales staff can use this function to make personalised recommendations to customers, which can improve the shopping experience and strengthen customer loyalty.
With a smooth and convenient cross-channel shopping experience like Shopgate enables, you as a business can achieve higher customer retention and loyalty.
But even if you don't operate a brick-and-mortar shop, a personalised shopping app that you can easily create, customise and connect to your shop's IT infrastructure via Shopgate can bring enormous benefits. Because as more and more people use mobile devices for online shopping, having your own app can significantly improve user engagement and conversion rates even more.
Create mobile shopping experiences with Shopgate
With your Shopgate shopping app, you place your own online shop directly on your customers' smartphones. This not only opens up a new distribution channel for you, but also a completely new way of directly addressing your customers with personalised marketing, offering them special offers or granting personalised discounts.
Benefit from a marketing opportunity that gives you the undivided attention of your customers without incurring additional costs or having to set up and manage complex campaigns.

With a view to the user experience, you can offer your customers a simpler product selection and ordering process as well as convenient and fast payment with your own app. This not only ensures the aforementioned improved customer loyalty, but also sustainably higher sales.
Blackbit is a Shopgate partner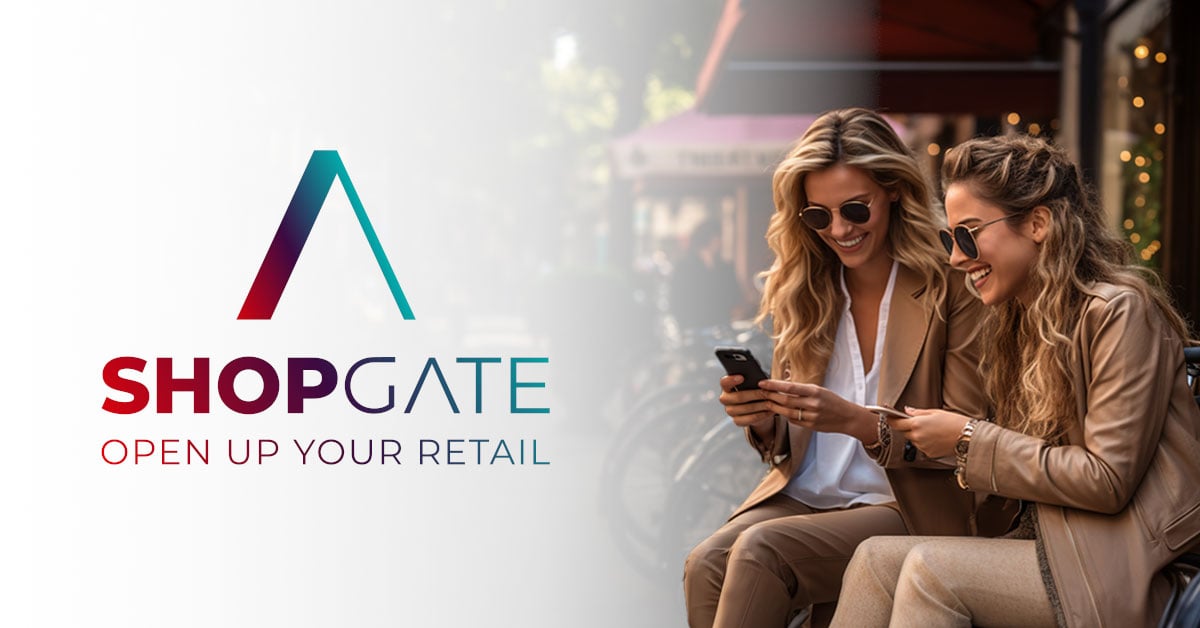 As a convinced Shopgate partner, we will be happy to advise you on the integration of Shopgate into the infrastructure of your online company. Contact us and start your successful omnichannel sales together with us.
Stefano Viani ist Geschäftsführer von Blackbit digital Commerce GmbH. Er ist immer up to date, was neueste Entwicklungen und Trends im E-Commerce und digitalen Marketing angeht. Seit Jahrzehnten ist er für große und mittelständische Unternehmen Berater für die technische, optische und werbliche Optimierung von Webauftritten. Dabei entwickelt er insbesondere Konzepte und Maßnahmen für ein erfolgreiches Absatzmarketing.
Do you have any questions or would you like a personal consultation?
Stay up-to-date with our newsletter