netID: The alternative to the dying cookie
What would be a suitable alternative to the cookie? The EU Parliament is increasingly focusing on data protection and the privacy of Internet users. TheSüddeutsche Zeitung already wrote in 2017: "Media and advertising industry feel threatened." because with the cookie, potential customers could be lost. The knowledge and inspiration platform for the digital and marketing scene OMRalso reported in its articleDeath of the Cookie inDecember 2019 that digital business models are facing dramatic challenges.
Entire lines of business are threatened, they said, "retargeting, demand side platforms (DSPs), sell side platforms (SSPs), data management platforms (DMPs), customer journey analytics, data exchanges, or retail media outside of their own stores." So while on the one hand companies in the digital economy are turning to targeted advertising on the web and want to achieve higher conversions through the use of targeting, it's probably understandable why companies fear for their business model due to cookie decay. On the other hand, howevercitizens, whose data should be protected.In perspective, an alternative is urgently needed that allows advertisers to advertise in a legally compliant manner.
Sven Bornemann, Managing Director of netID, takes the view that something has to change in the next 1.5 years. "An alternative is needed, and it is needed immediately! It's only a matter of time and the death blow of the cookie has already been given."
The European netID Foundation (EnID) specifically addresses these very requirements and focuses in particular on convenient data management for the Internet surfer!
Advertising Identity: The business model of netID
The European netID Foundation (EnID) was founded in 2018 by the media group RTL Deutschland, ProsiebenSat.1 and United Internet. With the open login standard netID, the EnID Foundation focuses on the data sovereignty of each individual user. Registering for netID free of charge is very easy: So far, Web.de, GMX, 7Pass, Mediengruppe RTL, ProsiebenSat.1 and 1&1 offer a free netID account with an individual netID Privacy Center. So if you are already registered with one of the providers mentioned, this login can also be used for netID.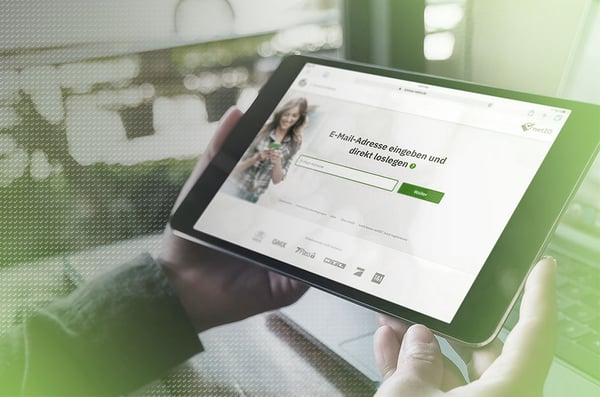 If you are not yet registered with one of the providers, it is possible to create a personal netID account, consisting of e-mail address and password, directly at netID. After logging in, the user has access to his personal netID Privacy Center, where he can manage his data. netID also ensures a standard login at all netID partners: Accordingly, only one account is needed to log in to other platforms that have already integrated netID as a login option. Although the number of netID partners is still limited, it is growing steadily.
More privacy and data sovereignty with netID
The range of netID partners covers the areas of news, entertainment, stores and more. One example to be mentioned would be C&A. If a potential customer wants to log in to C&A and browse the store, he or she can create a user account at C&A using his or her own netID access data. The user data provided as a result (name, address, date of birth, etc.) is passed on to the netID partner - in this case C&A - with the explicit consent of the user. netID does not act as anindependent identifier, but shares information between the netID providers. You can choose which personal details you provide and organizethem in the netID Privacy Center: It is possible to expand your user data, remove some selected information or delete everything. Thus, the control of one's own data lies exclusively with the user himself. He gets the maximum insight into who processes and uses which data and when. In addition to data sovereignty on the part of the Internet surfer, the European netID Foundation alsopursues the goal of enabling user-defined advertising for all participants: If you as a user do not object, you will be tracked via your netID and will be served personalized advertising.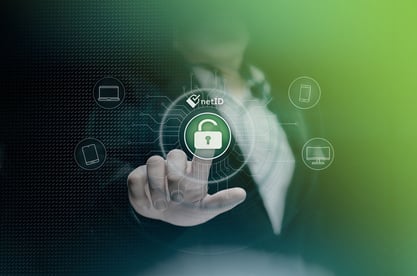 As an advertising identity, netID offers the alternative of the cookie: Finally, there is a chance to offer users the privacy they want while surfing, and it is also a real option for the digital economy.