Since June, Sergey has been responsible for communication between customers, Blackbits and all other stakeholders at the Blackbit site in Kiev. So far, he has simply been too busy to introduce himself, describing his job succinctly as "Many customers, little time".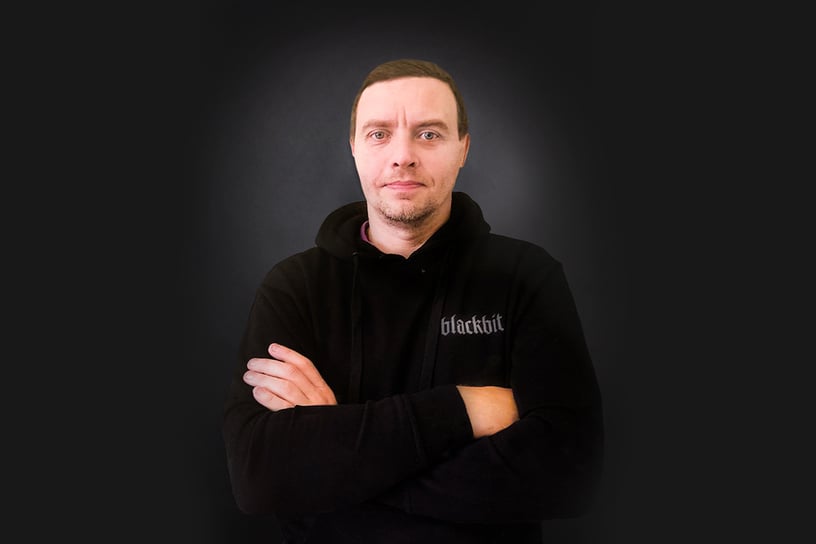 A project manager with a penchant for travel, he studied German and likes to think outside the box - which is exactly what his skills are. His multilingualism and his experience in dealing with customers make him what we need in these times: a link between Germany and Ukraine, a linguistic bridge between our international team and our customers.
Sergey translates, mediates and explains in a charming and patient manner in order to accompany international projects in everyday business life from planning to successful completion. In his free time, he likes to take a break from the computer and relax analog and offline - preferably by playing a concentrated game of chess or in the fresh air during an extended ride on his bike.

Thanks to you, we understand each other even better now and are very happy that you are with us, dear Sergey!
Paul writes sometimes colorful-creative, sometimes purely factual customer and target group-oriented texts. Whether on or offline, for the blog, in fast-moving social media or for corporate publishing of inventory as well as marketing concepts that simply convince.
Do you have any questions or would you like a personal consultation?
Stay up-to-date with our newsletter