The design of an online shop must withstand numerous requirements: In addition to the aesthetic aspects, it must fit your brand and your company, but also meet the challenges of an online shop, its technical foundations and all the criteria of modern user experience.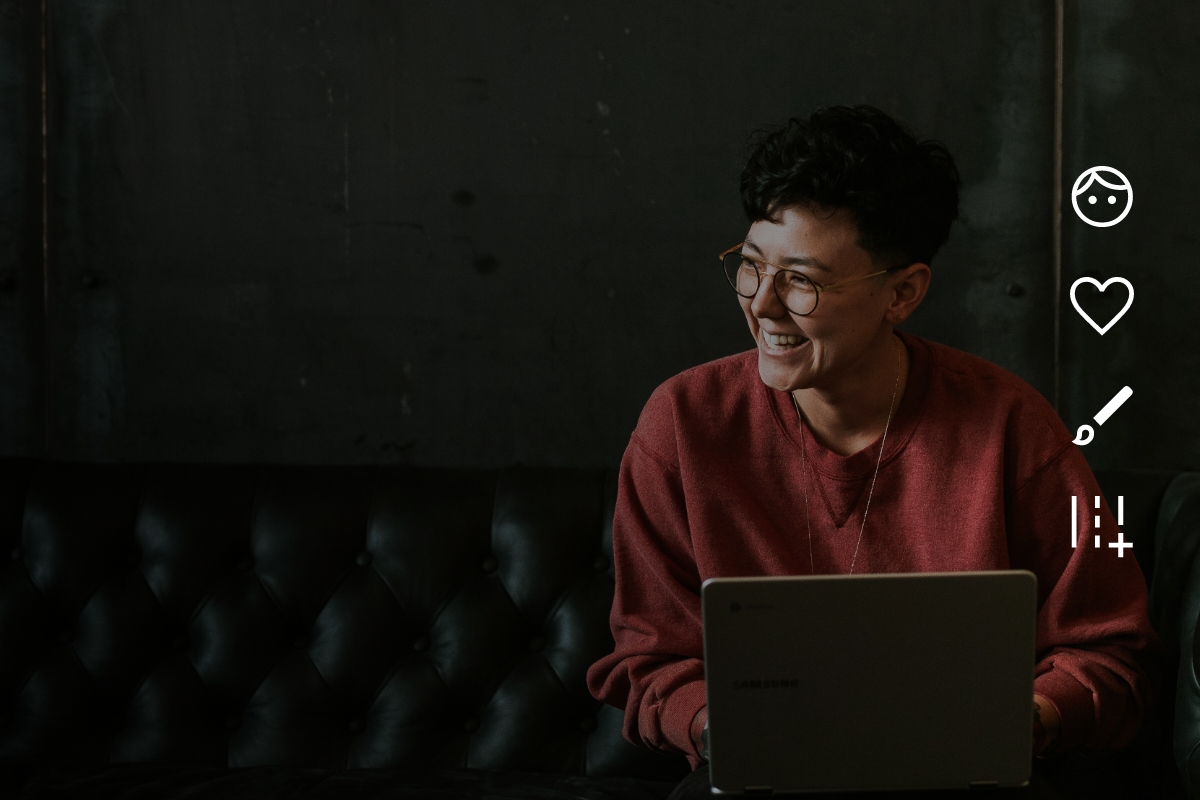 Only if you keep the shopping experience as pleasant and easy as possible for your users and offer them the best possible experience on their digital journey, they will be happy to come back. The more successful user stories there are, the more successful your online shop will be.
In our white paper, you will learn what makes a good user experience and what questions you need to ask yourself as a shop owner:in order to identify gaps in usability, optimise your online presence and increase your conversions.
The term user experience (UX) refers to a holistic approach that encompasses the entire user experience that a user experiences when using a product. Recent studies show how important the UX is in the field of e-commerce: 75% of all Internet users judge the credibility of a company solely on the basis of the design of its website. Companies that excel in design even increase their sales twice as fast as their competitors (The McKinsey Design Index - McKinsey & Company). So if you can keep the buying experience as pleasant and easy as possible for your customers, and also create excitement, this is crucial to the success of your business.
What is a good user experience based on and how do you increase the usability of your online shop?
A good user experience is based on four pillars:
Usability
Empathy
Visual design of the shop
Customer Journey Research
Keep it simple!
Usability is best translated as usability or user-friendliness: it refers to the extent to which a product can be used to achieve certain goals effectively, efficiently and satisfactorily. In e-commerce, it is a quality feature that shows how easy your online shop is to use. Good usability is usually not explicitly noticed, but poor usability is.
"Keep it simple" is one of the most important rules you should keep in mind in this regard while designing your online shop: Make sure that product categories, product detail and also information pages are easy to navigate. Make it easy for your customers to search for products and filter by features such as colour, size or product type. The easier your categories and pages are to navigate, the easier it will be for your customers to find what they are looking for and then buy.
Learn to think like your customers
Understanding the user context is key to a successful transaction. Only by understanding the mood and context of your customers, and identifying any obstacles or problems, will you be able to successfully adapt the design of your online shop and increase your conversions.
Focus the user's attention on your product and guide them to purchase
Of course there are design trends, but they change with each generation of designers and vary across cultures. Do not rely on short-term design trends, which in turn require frequent relaunches. This will save you money and keep your online presence attractive to users for a longer period of time.
Instead, we recommend aligning your design with your brand, product mood, company goals and the visual requirements of your users. And the same applies here: Keep it simple! The more variations or elements you place on a page, the more they distract from the real thing: the buying process. Keep your design clear, clean and simple - focus the user's attention on your product and guide them to purchase. Customer journey maps help you do just that: smooth the user's path from the starting point to the end of a buying process and identify potential bottlenecks.
Do the usability check with us
Does your online shop have gaps in usability? In our white paper you will not only learn about the basics of user experience, we will also show you which practical questions you should ask yourself as an online shop operator in order to improve the shopping experience of your shop, achieve more conversions and inspire your customers.
Stefano Viani ist Geschäftsführer von Blackbit digital Commerce GmbH. Er ist immer up to date, was neueste Entwicklungen und Trends im E-Commerce und digitalen Marketing angeht. Seit Jahrzehnten ist er für große und mittelständische Unternehmen Berater für die technische, optische und werbliche Optimierung von Webauftritten. Dabei entwickelt er insbesondere Konzepte und Maßnahmen für ein erfolgreiches Absatzmarketing.
Do you have any questions or would you like a personal consultation?
Stay up-to-date with our newsletter