Thanks to Pimcore: with internal ticketing to an attractive user experience
The largest cross-industry networker in the north, Hamburg@work | Digitalcluster.Hamburg, offers a platform where entrepreneurs, players and opinion leaders can exchange ideas on the topic of digitization. The aim is to think outside the box and address experiences, objectives and problems. To realize this online as well as onsite, Hamburg@work offers its members ticketing for various events. And this ticketing has undergone a transformation - naturally to offer members a more pleasant user experience.
Old but Gold? - Not always!
Until now, members of Hamburg@work could always book tickets for the events offered via Eventbrite.But ticketing via this international service provider could only be partially adapted to the specific requirements of the cluster organization:On the one hand, Eventbrite demands a fee for commissioning events - either directly from the organizer or from the participants. On the other hand, a security aspect spoke in favor of changing the booking procedure: Eventbrite'sticket codes could not be generated automatically and were not always uniquely stored with member privileges, meaning that unauthorized external persons could possibly book into events. So we set up our own ticket booking management system for Hamburg@work on their web platform.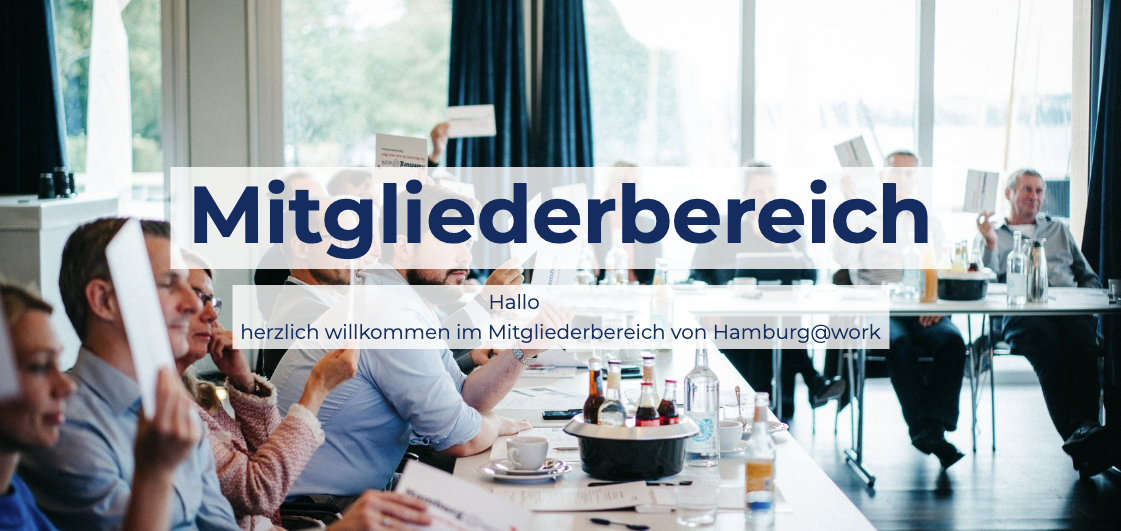 Booking.simple
Since 18.12.19, members can log in to Hamburg@work's online platform with their access data and conveniently make event bookings via their profile. In doing so, all member privileges are now stored in the user profile. Bookings for multiple guests, such as external escorts, are also conveniently possible. The tickets are provided to the members by mail and in the format of a QR code. When visiting the event, this code serves as an admission ticket. By scanning the code, the organizer can finally check which participants are already present and which have not yet checked in.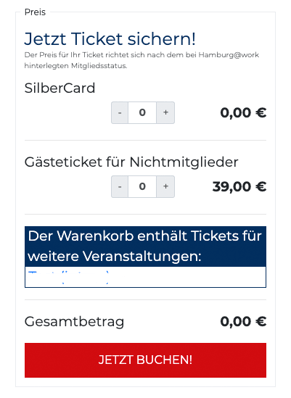 The login area of the platform offers further added value: In the member directory, all members of Hamburg@work can be searched for whom one has met at the events and with whom one has exchanged ideas, so that one can stay in contact beyond the events. And in order to receive messages from these members at any time, not just via the platform, messages are forwarded directly to your own e-mail address.
With their own administration system, Hamburg@work members thus have an even more convenient way to book tickets, stay connected with other members beyond the events, and be informed about new events at any time. For Hamburg@work itself, Pimcore will continue to be the straightforward PIM system for managing its data landscape, including membership contract data and event information transferred from SEWOBE Vereinsmanager.

In the future, it will also be possible for logged-in members to view other checked-in participants in the event they have booked. This way, event visitors can exchange information before the event and look forward to the upcoming event together.