The price - online marketplace knowledge around pricing.
After the second part of our blog series was all about the products we sell through various online marketplaces, this post is about pricing.
Deciding what price to offer a product at is often one of the most important criteria for success, along with the product itself. And it is not always easy to find the "right" price: Numerous factors play into pricing and in some cases influence each other.
One important aspect in pricing is the cost that the supplier has to incur in order to be able to offer a product on the (online) market. Anyone who wants to sell their product profitably must take into account fixed and ancillary costs, e.g. for storage, packaging and advertising, in addition to pure production or purchasing costs when calculating the price. When using online marketplaces as a sales platform, the fees or commissions incurred for this are also added.
Based on the costs calculated in this way, the profit margin that can be realized on the sale also changes depending on how high the price is set. But beware. Although the margin increases as the selling price increases, a higher price does not automatically mean more profit, because the level of the price is often directly related to demand. This means: higher price, fewer sales. On the other hand, setting the price too low does not bring the desired success either, if this convinces more buyers and generates higher sales, but hardly any profit can be realized. The balance between possible profit and sales opportunities is therefore important.
Which brings us to the next aspect: the customer. How you price your product also depends on who you want to sell to. Different target groups differ in terms of their price sensitivity, and depending on how you want to position your offer, a higher price can be useful, for example, to communicate the quality or exclusivity of a product.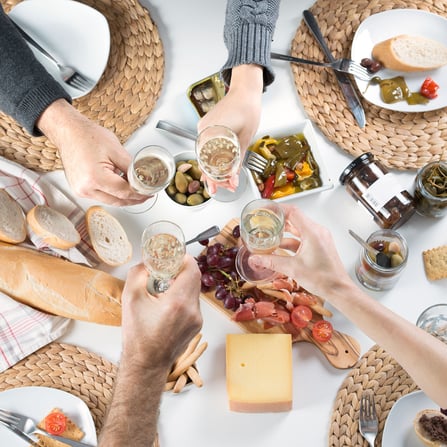 Another aspect to consider when pricing is the competition in the market. The Internet in general and online platforms in particular make it easy for potential buyers to compare prices for similar products and, if in doubt, opt for the cheaper one. In view of this transparency, however, it also becomes clear how important it is not to focus exclusively on price, but to create an individual offer with which one can convince buyers even beyond the lowest sales price.
For Sinn.lichke.it, this means that we offer our customers not only an exclusive selection of high-quality products, but also an intangible added value, which is characterized, among other things, by the theme-specific compilation, the high-quality packaging with hand-made character and individual greeting cards. In this way, we turn our products into something unique, the price of which reflects the special features of the offer and in this respect eludes direct competition for the cheapest offer.
Stefano Viani ist Geschäftsführer von Blackbit digital Commerce GmbH. Er ist immer up to date, was neueste Entwicklungen und Trends im E-Commerce und digitalen Marketing angeht. Seit Jahrzehnten ist er für große und mittelständische Unternehmen Berater für die technische, optische und werbliche Optimierung von Webauftritten. Dabei entwickelt er insbesondere Konzepte und Maßnahmen für ein erfolgreiches Absatzmarketing.
Do you have any questions or would you like a personal consultation?
Stay up-to-date with our newsletter