Every year, companies invest billions in campaigns on YouTube, Facebook and Instagram, generating considerable ROIs. Positive effects for the brand image, which pay off especially in the long term, are added to this - as long as you do everything right!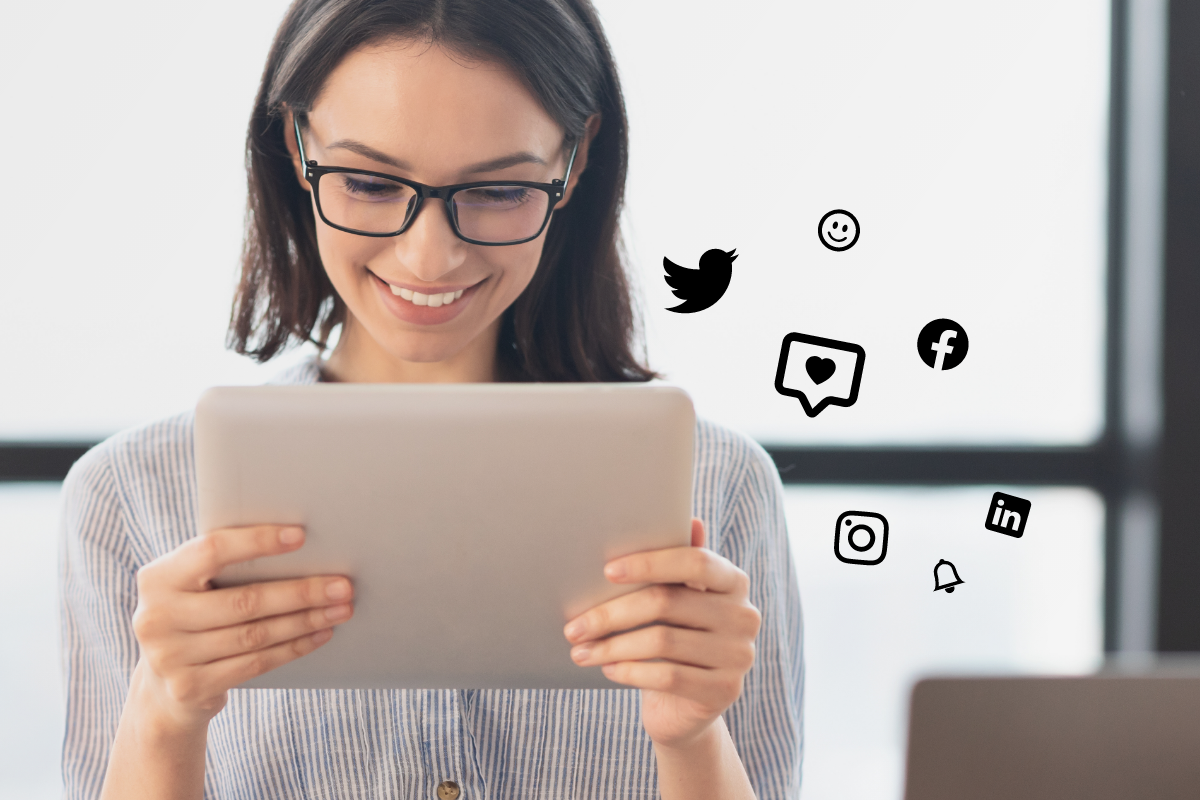 Whether it's classic brand or product advertising, target-group-specific recruiting via social media, or branded content in easily digestible morsels - the possibilities for directly addressing customers are virtually unlimited in social media. By consciously choosing a platform such as Snapchat, TikTok or LinkedIn, you can not only take an important step towards your preferred target group, but at the same time the number of possible formats and ways to use them for yourself increases.
Communication at eye level
The most important achievement of social media is probably the abolition of the communicative one-way street. Compared to other, traditional channels such as print, TV and radio, the roles of sender and receiver are constantly changing in social media. Therefore, brands and companies must learn to listen seriously and with interest. But not only that, they must also take the concerns of their potential clientele seriously and respond to them.
In what they say, companies must also act more thoughtfully. Content that is not perceived as authentic or credible is quickly ignored by social media users.

Interact with your audience
By delivering relevant content and communicating it in an authentic and approachable way, you become likable to your potential customers. It makes them want to interact with your brand. Because what you have to say relates to people's lives and everyday lives. Your customers can identify with you and your product.
You can make it especially easy for your customers if you invite them to interact in an imaginative way: Sweepstakes or puzzles can quickly lead to "thumbs up" or likes, and your content will be shared and commented on. It's not for nothing that interactions in social media are considered hard currency. Because the more people interact with your content, the faster the algorithms will classify you as relevant. And what many already consider relevant, the algorithm also plays out to other platform user:ins. Quite simple - at least in theory.

Theory and practice
As is so often the case, the difficulties often only reveal themselves in practical application. Of course, you can advertise on meta-platforms. But what format should you choose for it? How do you design your advertising materials so that they get noticed? After all, you don't want to bequeath your money to the corporations behind the social media without effect, but rather record measurable successes and increase your sales in the long term. And how do you react if you have suddenly incurred the displeasure of some users? Because as great as the benefits of social media can be for your business, damage to your image can quickly assume considerable proportions.
Avoid mistakes, celebrate successes

Set yourself clear goals if you want to use social media for your own benefit, and keep checking your activities to see whether they are in line with your goals. Make improvements, optimize your communication and your target group selection. Experiment carefully with budgets and variations of your advertising media, and most importantly, always stay alert! You'll quickly see measurable results and learn a lot about your audience.
Get started with social media advertising now, we'll prepare you for it. Learn how to successfully run your first campaigns on Facebook & Co. in our free white paper "Advertising on Facebook and Instagram - 10 mistakes you should avoid".

Download Social Media Advertising Whitepaper now
Stefano Viani ist Geschäftsführer von Blackbit digital Commerce GmbH. Er ist immer up to date, was neueste Entwicklungen und Trends im E-Commerce und digitalen Marketing angeht. Seit Jahrzehnten ist er für große und mittelständische Unternehmen Berater für die technische, optische und werbliche Optimierung von Webauftritten. Dabei entwickelt er insbesondere Konzepte und Maßnahmen für ein erfolgreiches Absatzmarketing.
Do you have any questions or would you like a personal consultation?
Stay up-to-date with our newsletter