The German Association for the Digital Economy (BVDW) e.V. has once again awarded Blackbit the title of BVDW SEA Quality Agency. This means that the interest group for companies that operate digital business models has certified us as providing outstanding SEA services for the fourth year in a row.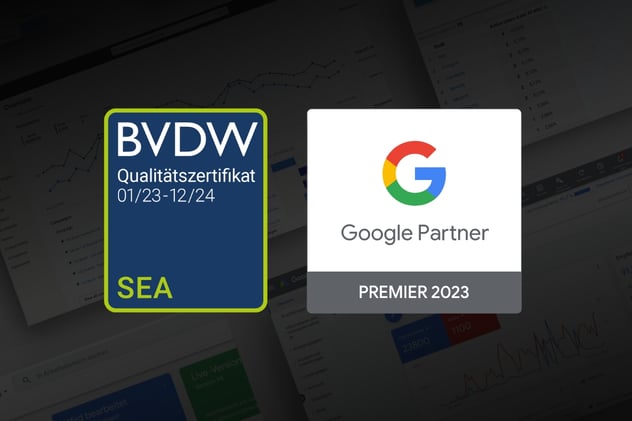 Our SEM team, part of the Digital Marketing Tribe, is already cleaning up well at the beginning of 2023 and can be justifiably proud of its work! In addition to being reappointed as a Google Premium Partner, the BVDW also attests to the quality of our services in the field of search engine advertising.
Constant SEA quality from 2018 to 2024
As an impetus, signpost and accelerator of the digital economy, the BVDW awards companies that distinguish themselves in the area of search engine advertising through particularly high-quality services. The certificate, initially valid for one year and since the end of 2018 for two years, is intended to increase market transparency and provide potential customers with important orientation in the confusing turmoil of agencies and SEA service providers. It distinguishes Blackbit among the infinite number of providers as the agency of choice when it comes to search engine advertising. In the entire Göttingen area, the certificate represents a unique selling point for our agency; nationwide, the number of awards is also limited.
Our award is your advantage
With the fourth award in five years, the BVDW not only rewards the quality, but also the reliability with which the Blackbit team operates in the SEA sector. Constant further training, the internal sharing of know-how and background knowledge as well as the practice-oriented team mentality ensure that the expertise is successfully passed on to the next generation of digital marketing managers and is sustainably anchored in the team as a fixed body of knowledge. As our client, you can benefit from these advantages when you work with a certified agency like Blackbit:

Consistently high-quality work,
a goal-oriented and professional approach to work,
a high level of commitment to the successful implementation of your projects,
a high degree of customer satisfaction and
years of expertise in the field of SEA.
Status as Google Premium Partner 2023
But that's not all: our SEA team has also successfully maintained our status as a Google Premium Partner. This makes Blackbit one of the top 3% of service providers in Germany in the field of SEM and positions it effectively with customers and in the industry as a Google Ads specialist that successfully increases the growth and success of its own and numerous other companies.

Our clients benefit not only from the measurable quality of our work. The status as a Google Premium Partner means exclusive programme benefits:
Beta versions of products


We enjoy access to the latest beta versions of Google products.




Insights Briefing
Access to current Google statistics allows us to react early to changing consumer behaviour and changing industry trends.


Advertising offers
Google Ads advertising credits allow us to increase the budget of new Google advertisers.


Google Partner Rewards
With this programme, Blackbit receives rewards when we reach quarterly goals and enjoys access to exclusive tools, features and information from Google. For each goal met, we receive points that we can profitably exchange for exclusive rewards for our customers and ourselves.


Unique benefits
Our SEA specialists are invited to exclusive industry events, such as discussions with Google executives, sessions with other premium partners and talks by innovative minds in the industry.


Google Partner Directory
Potential customers who are specifically looking for Google Premium Partners to implement their SEM project will become aware of us through our entry in the directory.
Integrated SEA service
Specialised in e-commerce and digital marketing, Blackbit offers its SEA and SEO services as an integrated part of a holistic service. Our SEM team accelerates the online business of our customers in a targeted manner so that newly set up websites and online shops show top performance quickly and sustainably.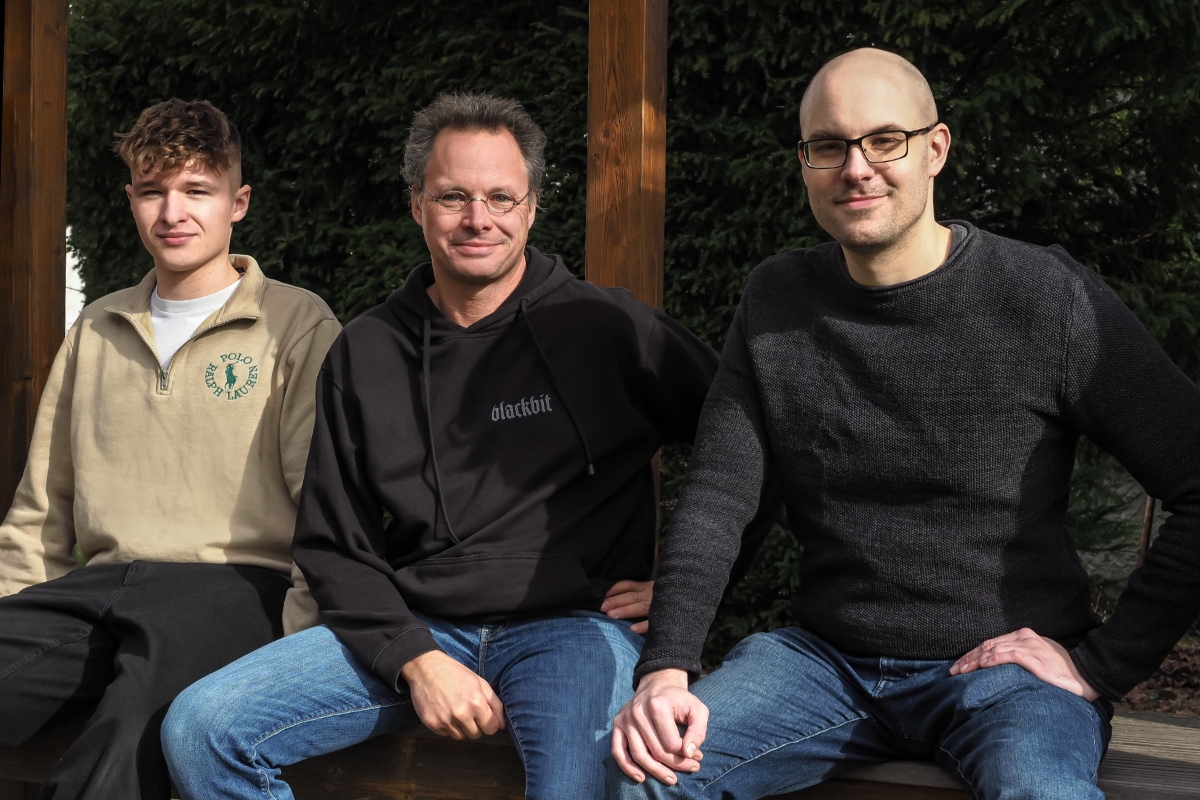 The Blackbit team congratulates the SEM team on its high-quality work and the renewed certifications!
You can direct any questions on the subject of SEA to our Head of Online Marketing André Reß André Reß.
Stefano Viani ist Geschäftsführer von Blackbit digital Commerce GmbH. Er ist immer up to date, was neueste Entwicklungen und Trends im E-Commerce und digitalen Marketing angeht. Seit Jahrzehnten ist er für große und mittelständische Unternehmen Berater für die technische, optische und werbliche Optimierung von Webauftritten. Dabei entwickelt er insbesondere Konzepte und Maßnahmen für ein erfolgreiches Absatzmarketing.
Do you have any questions or would you like a personal consultation?
Stay up-to-date with our newsletter